Despite the recession, Franklin-based Magazines.com is growing steadily and looking at other nations' consumers.
In a VNC interview, CEO Jay Clarke said he believes his privately held company will maintain the nearly 60 percent compound annual growth rate it has logged during the past nine years.
To sustain that momentum, Clarke is preparing to push into Canada and has hired former Rodale Inc.'s Senior Vice President Joyce Shirer as Magazine.com's vice president for marketing. She arrives the company's headquarters here, next Monday.
The hiring of Shirer seems to reflect Clarke's confidence that sales of magazines is "recession-resistant," providing consumers "an affordable guilty pleasure," with subscriptions of varying types ranging in value from about $5 to $999.



Nine years ago, Clarke invested with Knoxville-based Anderson News LLC and the $46 billion Time Warner media conglomerate to buy the Magazines.com web address from an individual in Ohio, and then relaunched the enterprise. Magazines.com currently has more than 2 million registered users.
Clarke attributed his company's success partly to the fact that in the early days he met local executives who "came alongside me and mentored me."

He said that since then there's been progress locally, but he added, "Nashville needs to become a more fertile ground for startups."

For that reason, Clarke, who is a member of the Nashville Technology Council board of directors, said he is very encouraged by
NTC's hiring of Tod Fetherling as president. "It's a huge hire," Clarke said. Fetherling (at right) has experience in both HCA corporate e-commerce and in startups.
Clarke had more than mentors. His key partner, Anderson News, is a $2.2 billion, 91-year-old firm that markets books, magazines and newspapers to about 40,000 retailers in 45 states. The Anderson family also controls Books-A-Million, a firm with $535 million in revenue, and operations in 20 states.

Clarke would not disclose his company's revenue, but said that beginning in 2001 "profits have grown every year." He added that he expects a 22 percent increase in subscriptions this year, and the company remains debt-free. If, as Clarke suggested at one point, Magazines.com currently enjoys a "one-half of 1 percent" share of the 320 million magazine subscriptions bought each year, and has an average transaction of $22, then those figures, plus other data Clarke cited, suggest annual sales revenue probably falls somewhere in the $20 million to $35 million range, and more likely toward the higher end of that span.

Looking ahead, he noted that while print-media ad revenues have for years been under tremendous pressure, magazine circulation remains relatively steady. Moreover, while the mainstays will remain such titles as People and Sports Illustrated, Clarke is looking to increase his company's presence among smaller niche consumer magazines, as well as among scientific, medical and technically oriented publications.
Asked the value of the company in today's market, Clarke noted that the company has not be appraised since 1999, and is not being "shopped" for sale or for additional investors.

He added that given the company retains control of subscriber relationships, rather than handing them over to publishers; and, given the company has worked years developing crucial relationships with publishers, it would probably command a premium.
It's a busy time in Clarke's Cool Springs call-center. He said that during this holiday-heavy quarter – the source of 40 percent

of the company's sales – Magazines.com will log about 100,000 visitors each day. More than a third of the company's revenue is generated by purchases of gift subscriptions and "99 percent" of all its sales are to individual consumers.
Clarke said he believes Magazines.com will more than double its inventory of magazine titles – currently at 1,900 – and will reach 4,000 or more titles within the next three years.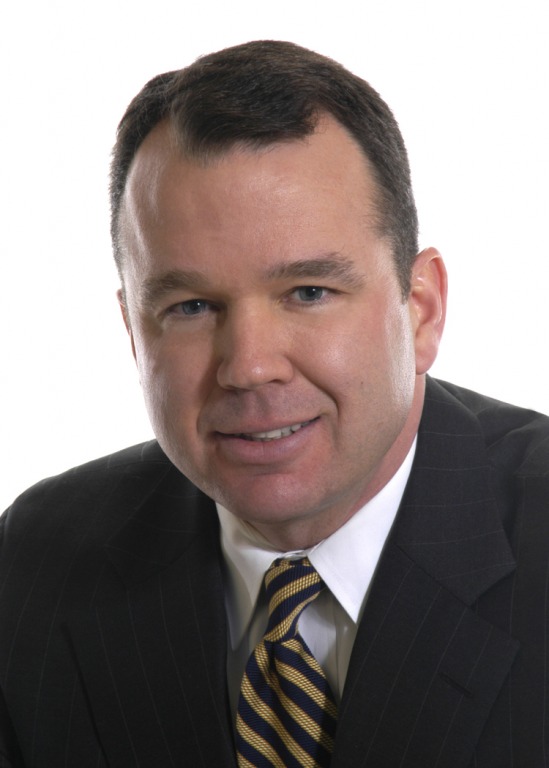 Pursuit of that growth will require adding as many as seven employees next year in the company's office in Summit, N.J., near the New York City publishing center, while maintaining a 45-employee complement in Franklin. The Summit office is anchored by Cliff Mulcahy (left), vice president for publisher relations.
Although organic growth is front-and-center for Clarke, the company has been a small-scale M&A player. In 2004, it bought Washington, D.C.-based Magazine-of-the-Month, which allowed subscribers to sample different publications. Clarke's strategic interest in that deal lay in integrating publisher contacts.
Newcomer Joyce Shirer led Rodale's marketing and circulation teams for nearly a decade, before joining employees laid-off at the company's Emmaus, Pa., headquarters, in January. Since then, Clarke said, Shirer has been consulting to major publishing companies. Rodale's properties include Runner's World, Men's Health, Women's Health, Prevention and Organic Gardening, among others.
Clarke said Shirer, 44, will commute to Nashville weekly, until the end of the school year, at which point she and her family plan to relocate to Nashville. A frequent speaker at publishing-industry events, in 2005 Shirer was recognized by Folio magazine for the consumer-circulation slot in the publication's "Dream Team" rankings of leading professionals. Shirer earned her bachelor's at Muhlenberg College at Allentown, Pa., in 1999. Her husband is an information-technology professional.

She joins a top-management team that includes CFO Jeff Ballard, who was previously with Corrections Corporation of America and Arthur Andersen LLP; and, Chief Technology Officer Bob Miller, who previously served in IT executive roles with Shop At Home TV and Ingram Book.

Prior to investing in Magazines.com and taking the helm, Clarke, a 45-year-old native of Atlanta, was chief financial officer of Monorail Computer Corporation, an early consumer PC manufacturer.

Earlier, he was a senior vice president and manager of the Southeast Corporate Banking Division of SunTrust Bank. He earned his bachelor's in industrial management at Georgia Tech, in 1984. He and his wife have three children, ages 10 to 15. ♦