Update July 2018: Gyrosity became part of NYC-based Stadiumred Group, which also took a stake in Crosshair.-Ed.
GYROSITY Projects, the interactive agency based in Nashville, has begun talks with investors here and on the Coasts to support a spin-out business, said Founder-CEO Garrison Snell.
Snell told Venture Nashville that -- even though his agency serves customer in other industries, as well -- during 1Q17 about a fourth of his agency's revenue has come via its Music-centric CROSSHAIR application, which he will stand-up on its own.
The Crosshair app is currently used only to promote new songs among industry playlist makers and other music-discovery influentials. Crosshair solicits influentials' feedback on the music they're alerted to, a process ultimately designed to improve artists' sales via streaming and other modes. Artists pay $250 per cut for that promotional support.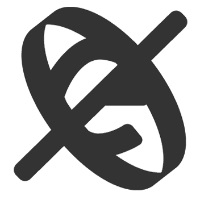 GYROSITY
Making clear that Gyrosity, the parent agency, is not locked-into Music alone, Snell confirmed that he plans this summer to launch Gyrosity marcom technology into the Fashion industry an application modeled along the lines of Crossfire.
Gyrosity currently owns a fashion website called 12th&Style.
Snell said he is not wed exclusively to owning controlling interest in all his projects and holdings, adding that beyond Crosshair and the forthcoming Fashion offering, he has other tech development projects in mind, noting as an example payments processing for streaming websites. He also lists online such targets of potential future interest as Lifestyle technology, Alcohol, Festival accessories, and Non-profit.
The 23-year-old native of Bentonville, Ark., told VNC that he is actively seeking an advisor for raising Crossfire's capital. He did not suggest a target funding range.

Chris Sloan
Gyrosity's advisors have thus far included accountants with Puryear Hausman in Brentwood, and attorneys Chris Sloan and Sam Miller with Baker Donelson. It banks with Pinnacle and its PR is handled by Shorefire Media, out of Brooklyn.
The young entrepreneur earlier sold a minority equity stake to a New Zealand-based investor whom Snell did not disclose. Proceeds went partly to tech development.
Gyrosity had 7 FTE team members, including Nashville bizdev lead Will Deisley, plus eight other contractors, and the company has some office space in The Gulch.
Asked about competitors, Snell readily mentioned two based in Nashville: Entrepreneur Jay Frank's DigMark and DigSin offerings, which are now part of Universal Music Group, where Frank is now an SVP; and, playlist marketing specialist Streaming Promotions.
Farther afield, he said, are music-distribution services such as PlayMPE (Destiny Media, Vancouver) and SubmitHub (from IndieShuffle founder Jason Grishkoff in South Africa).
Snell had a half-dozen or so jobs and internships as an undergraduate in Business at Belmont University.
One highlight of those years: An intro by Nashville producer/engineer Jeff Balding landed Snell a gig supporting Little Will-E Records' marketing for Country artist Ronnie Dunn (before Dunn went to Big Machine's NASH-Icon). Balding serves on Belmont University's Curb College of Entertainment and Music Business Advisory Board, according to his Linkedin.
While at Belmont, Snell also founded and led the Belmont University Artist Management Association (BUAMA).
Related: The Tennessean covered Music streaming April 30, 2017, spotlighting the role of the Crosshair app. VNC
.
---