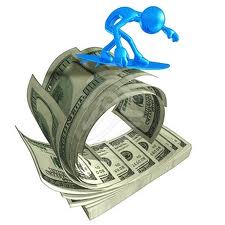 WE INVITE Venture Nashville and Venture Tennessee readers to join us in focusing on upcoming events and issues that might've gotten off our radars during the Dog Days.
There are a handful of Post-LaborDay events to eyeball, without delay. Beyond that, we strongly recommend you scan the full itemized 2016 remaining-events list, which is frequently updated here.
Near-term Major events include these six - details are by date here:
Summit of the Southeast - Nashville - Sept. 14-15 - Healthcare Information Management Systems Society (HIMSS) Tennessee Chapter, Music City Center, and preceded Sept. 13 by the HERe Women's Leadership Conference, cosponsored by Healthcare Financial Management Association (HFMA). Music City Center.
► Innova865 Startup Week - Knoxville - Sept. 19-23 - Startup Day, The Works cohort Demo Day, Big Data panel, Keynote Speaker and more. Several venues. Co-located: Kauffman Foundation Mayors Summit on Entrepreneurship. Coincident: Cybersecurity Consortium meeting, Sept. 23. A similar Startup Week in Chattanooga is planned Oct. 3-7, details here.
► INFOSEC cybersecurity conference - Nashville - Nashville Technology Council and Information Systems Security Association (ISSA) - Music City Center.
Election 2016 Impact on Healthcare - Nashville - , Sept. 29 - Nashville Health Care Council - Panel including former U.S. Senate Majority Leader Bill Frist, M.D.
Distributed:Health - Nashville - Oct. 3 - Schermerhorn Symphony Center. Blockchain executive leadership, innovation and disruption in Healthcare/LifeSciences, Oct. 3. Numerous speakers. Also: Distributed:Health Hackathon Oct. 1-2 will be held at Nashville Entrepreneur Center. Other components to be announced.
► Dynamo Accelerator - Chattanooga - Oct. 4 - Backed by successful entrepreneurs, this logistics, transportation, and supply chain accelerator's startup cohort will demo their wares, during Chattanooga Startup Week.

Access detailed information on these near-term major events PLUS additional events being convened September-December 2016 by Gov. Bill Haslam, Vanderbilt University, AgLaunch, LifeScience Tennessee, Belmont University, University of Tennessee, Owen Graduate School of Management and others, all right here. VNC
A VNC Market Monitor service
---