TNECD chief brings entrepreneurial chops to improving state's ecosystems
Status of potentially pivotal FY24 State budget becomes clearer next week
UT System may have expanded roles to play in several regions
Pulaski may have an edge as site for Southern Mid-TN innovation
VNC view of Northwest TN solution not yet clear
McWhorter asserts ECD-LaunchTN can raise the bar further
Update 04/18/23: LaunchTN RFP for 2 new EC contracts, details here. Substantive update expected by EOM June 2023.
---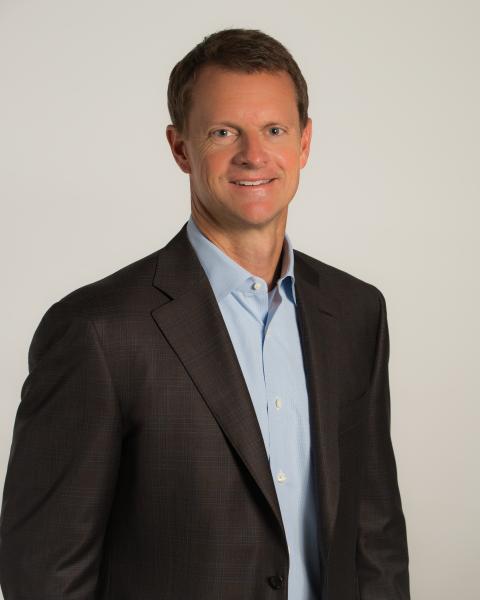 Stuart McWhorter
Commissioner, TNECD
STUART MCWHORTER, commissioner of Tennessee's department of economic and community development, said early in the state's FY2023-24 budgeting process that in addition to prioritizing industry-recruitment and expansion efforts, he's assigning great importance to supporting small businesses, entrepreneurial startups and other innovators.
As far back as November, McWhorter said during Gov. Bill Lee's series of Cabinet-level budget discussions, "I believe small business and entrepreneurship is really the lifeblood of our economy at the end of the day."
He then said that one of the most "exciting" parts of his job is the opportunity to use his business and investment experience to ensure that robust innovation ecosystems are cultivated statewide, in order to heighten the economic benefit flowing from traditional economic development and infrastructure initiatives.
McWhorter and his team are probably seeing mostly green lights on the TNECD dashboard, given the state's successive economic wins -- and gains in reputational and performance rankings by industrialists, site selection advisors, bond raters and others.
Still, the arrival of spring is accompanied by pressure to complete the State of Tennessee's annual budget for FY2023-24.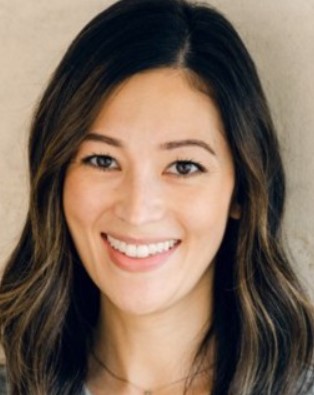 J. McEachern
Yesterday, Jennifer McEachern, TNECD's director of communications and marketing, told Venture Nashville that the "total amount of ECD's cost increases in the governor's recommended budget is $254,817,500..."
In February, per routine, Gov. Bill Lee and Finance & Administration Commissioner Jim Bryson submitted to the General Assembly the Governor's proposed $55.6BN balanced budget, which is to be supported by state, federal and other funding.
Earlier today, legislative budget office staff told VNC that Governor Lee's amended budget is due to be presented by Commissioner Bryson at 8:30 a.m. , Tuesday, April 4, to the Senate Finance, Ways & Means Committee, and then presented at 3 p.m. that same day to the House Ways & Means Committee.
A schedule of items in the Governor's amended budget is also to be posted Tuesday morning, at this page.
A period of questioning, lobbying and compromising then commences. Full texts of the Governor's proposed budget amendments should be posted by April 7.
From that point onward, the reconciliation, horse-trading and approval processes becomes more fluid -- until the final vote on the budget, which must be financially balanced. In election off-years, the work is usually completed well before Memorial Day.
MCWHORTER'S OBJECTIVES
Given the state's core economic momentum and McWhorter's prior decades of work in Angel, Seed and venture capital investment and entrepreneurial leadership -- as well as his ex officio role as chairman of the board of Tennessee Technology Development Corporation dba Launch Tennessee -- it is not surprising that he is responding to the mandate to serve all of Tennessee's 95 counties by advocating for a fresh emphasis on high-performance regional entrepreneur centers statewide -- and particularly in the state's northwestern and southern-middle Tennessee regions.
During 2015-16, Tennessee's 2010-vintage regional entrepreneur centers in Northwest, Southern Middle and Highlands Tennessee parted ways with Launch Tennessee, with which they had previously contracted.
Since then, SyncSpace took up a key regional role in the robust Tri-Cities/Highlands area. More on SyncSpace and founder Heath Guinn, here.
However, only in the past year or so has there been a real push to re-fill gaps in the two remaining regions. For now, it seems hard-won lessons, a surge in resources, and refreshed vision have converged.
Lindsey Cox
This year, McWhorter, Launch Tennessee CEO Lindsey Cox and their allies within and outside state government seem to be ramping-up an effort of unprecedented scope to leverage years of state, local and regional rural-development efforts -- ranging from ag innovation, to broadband deployment and farm improvement -- to reestablish entrepreneur centers in northwestern Tennessee and in the south-mid-TN region.
C. Morrison
Contacted by VNC, Launch Tennessee Communications Director Chloe Morrison reaffirmed that TNECD-LaunchTN are not currently in discussions with, nor have they selected any designated leaders of the two regional entrepreneur centers that are to be relaunched. "We will be working towards identifying partners over the coming months," she said.
VNC interviews and other research make clear that in addition to picking regional lead-teams and launchpad cities for the new regional entrepreneur centers, the definition of the centers' roles and the resourcing of their initiatives are likely to leverage a wide array of multi-sectoral economic, workforce, capital and related initiatives that are driven by multiple Lee Cabinet agencies, with additional motive force supplied by a wide range of regional and community allies.
VNC offers the following notes on the search for regional leadership.
SOUTHERN MIDDLE
Coincidentally, next week on April 4, Commissioner McWhorter is to brief southern Tennessee stakeholders during his visit to the City of Pulaski in Giles County.
His focus will be on briefing regional leaders and entrepreneurs on the benefits that could become available to them as the state implements the $117MM Fund Tennessee program that is supported mainly by U.S. Treasury's State Small Business Credit Initiative (SSBCI), VNC coverage of which is here.

That Pulaski event begins at 9 a.m. Central DST in the Gault Fine Arts Center, UT Southern, in Pulaski. Registration here.
Though Tullahoma, Murfreesboro and other municipalities have been mentioned as the possible locus for the new Southern Middle Tennessee ECs, VNC's reporting for this story suggests the City of Pulaski in Giles County may take the baton for a regional innovation sprint.
The Pulaski region seems to have been amassing assets in recent years, for example: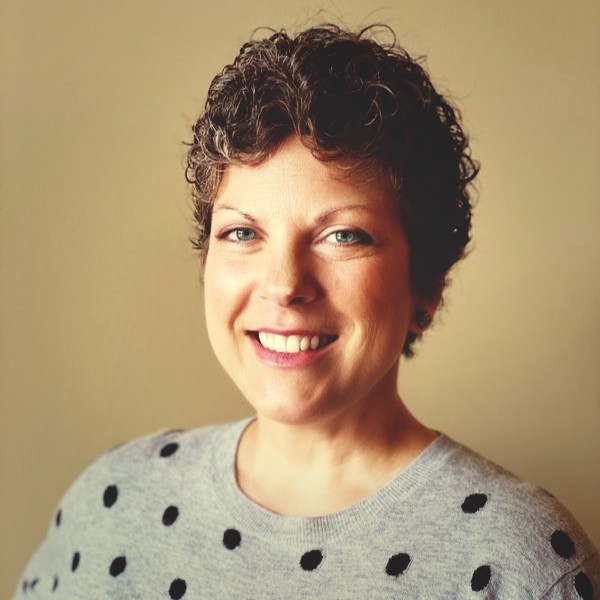 Jessie Parker
► Giles County will soon be home to a Food and Business Incubator made possible, in part, by TNECD's Placemaker Program for rural development, and building on offerings of Chattanooga-based Proof LLC, a nonprofit affiliate of which recently secured a LaunchTN contract to run a Consumer Products industry-mentor network, according to Jessie Robertson Parker, CEO of the Giles County Chamber of Commerce.
Parker also pointed to the Chamber's MakeShift Coworking facility; and to the region's 3-year-old SCOPE Program -- for South Central Opportunities: Promoting Entrepreneurs (SCOPE) Network -- led by Columbia, Tenn.-based Bridget Jones and others.
Among other initiatives, Parker pointed to the Lemonade Day Giles County event, set for May 12 in Pulaski, as part of an effort to introduce more students to business and entrepreneurship career options.
Randy Boyd
► The University of Tennessee Southern (UT-Southern) in Pulaski was formed in 2021, after Martin Methodist College joined the statewide University of Tennessee System. The president of the UT system is Randy Boyd, the Knoxville serial entrepreneur (Radio Systems) and investor, who also served as Tennessee's commissioner of ECD and, prior to that, played a role in advancing the state's workforce development initiatives. Also, UT-Southern offers an MBA and an undergraduate business minor. VNC's Randy Boyd coverage here.
► UT Southern is also home to the Turner Center for Rural Vitality, which is working "to build a vibrant rural ecosystem in south central Tennessee and beyond." Its agenda is heavy with regional leadership development, as well as with business, infrastructure, workforce and related education and service.
Cathy Cate
The Turner Center is largely a result of support provided by Franklin, Tenn.-based entrepreneur, investor and philanthropist Cal Turner Jr., former chairman-CEO of Dollar General. Turner Center's Interim Director is Cathy Cate, who has a record of state, county and regional civic leadership roles. Her LinkedIn is here.
NORTHWEST
We continue researching both the Northwest and Southern Middle situations.
For now, one scenario for the Northwest that could make sense would bring together pro-entrepreneurship resources in Dyersburg, Martin, McKenzie, Jackson and other communities under the umbrella of a new or existing nonprofit.
Once they had coalesced, the group could gain impetus from alliance with the University of Tennessee - Martin, which is also part of the Randy Boyd-led UT System.
The potential allies could include groups such as those we previously reported in 2020 -- including the region's Tennessee Small Business Development Center (TSBDC) at UT Martin; The Railyard in McKenzie; The Mill Workspace in Dyersburg, and others. VNC will update this coverage as warranted.
BUDGET NOTES
The Governor's original FY2023-2024 budget proposal details are in the Governor's FY 2024 searchable budget document online here, at pages B-330 through B-332.
A complementary document is linked here, with ECD information on page 228. An overall landing page for sequential iterations of budget matters is here.)
Based on figures separately provided by McEachern and conveyed by staff from LaunchTN CEO Lindsey Cox, the budget suggested for LaunchTN includes "cost increases" for the State of Tennessee of approximately $12.3MM, i.e., within nonprofit Launch Tennessee's proposed operating budget of about $16.5MM, which is annually funded by varying amounts of state, federal and other sources. All totals include both recurring and nonrecurring allocations.
During the Cabinet review last November, McWhorter told the Governor's budget review panel that jobs that were recruited into Tennessee paid above host counties' benchmark median wages in rural areas and urban areas, respectively, 81% and 82% of the time. McWhorter added that in various rankings of The Fifty States' industry-recruitment performance, Tennessee invariably ranks among the top five.
At the same time, the commissioner cautioned that while Tennessee's gains in recent years will "absolutely not" be easily replicated, he is confident that Tennessee can sustain impressive growth in a strategically and fiscally "smart way," provided it has needed resources, mutual accountability and a shared focus on the "North Star" goal of improved economic gains for all Tennesseans.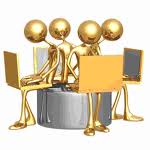 Meanwhile, it's important to underscore sustained core efforts: Most of the ECD presentation last fall centered on long-running efforts, including, among numerous other things, workforce talent development (which Gov. Lee referred to as the "number one" concern of top corporate management when looking to relocate); targeted financial incentives for relocating and expanding companies ("the sharpest tool we have in our toolchest"); greenfield and potential brownfield site development and repurposing of structures; film and entertainment incentives; the Three Star Mainstreet grant program; and, the state's Rural Opportunity Fund (ROF).
McWhorter said the ROF has recently been underfunded relative to its increasingly pivotal role and increased funding would be sought.
McWhorter also said being able to demonstrate to new or expanding industry that sites can be shovel-ready and delivered on a competitive timeline will be continue to be imperative in courting automotive and other OEMs that must ensure timely delivery of products to their business customers.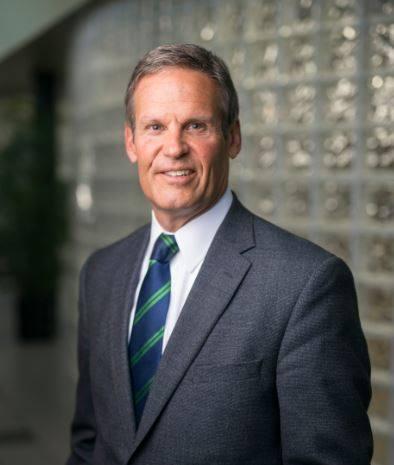 Gov. Bill Lee
Gov. Lee said emphasized during the Cabinet session that the General Assembly must be afforded a clear view of the return on such state expenditures generally, and particularly with respect to the need for increasing and maintaining momentum within the Rural Opportunity Fund (ROF) and other programs that shape the supply of electric power, water, and wastewater discharge, as well as site development.
McWhorter affirmed the point, saying "It's on us to make sure that we educate the legislature on how important [the ROF] really is."
Jim Bryson
Prompted by a question from F&A Commissioner Bryson, McWhorter praised the work of the Tennessee Technology Development Corporation dba Launch Tennessee during the Haslam (2011-2019) and the during Gov. Lee's administrations, which began in 2019.
During 2010-11, TTDC's efforts were bolstered by, among other initiatives, the state's TNInvestco capital-formation program and the first round of the U.S. Treasury's State Small Business Credit Initiative (SSBCI). It was at roughly that same inflection point that ECD-TTDC adopted the Launch Tennessee brand.
ECD-LaunchTN innovation, entrepreneurship and small business development in both the Haslam and Lee Administrations were substantially boosted by rounds SSBCI 1.0 and now-2.0. (VNC research indicates SSBCI grassroots advocates nationwide failed to win support for an SSBCI 2.0 round during the Trump Administration.) VNC's earlier SSBCI coverage here.
McWhorter said Launch Tennessee, a nonprofit public-private partnership operating under the ECD umbrella, is doing "really good work" and together ECD-LaunchTN now oversee "a pretty good ecosystem."
He described support of small business, entrepreneurship and innovation as work that is "near and dear to me," and described ECD-LaunchTN's capacity for impact as ripe for further elevation.
Briefly reviewing a few areas in need of reinforcement, McWhorter explained that funding opportunities have proliferated rapidly, particularly at the federal level, and grant application processes are complex, competitive and widely varied in terms of domain knowledge required, thus demanding high levels of manpower and expertise.
McWhorter told budget review committee last November that he had identified ways to improve the TNECD-LaunchTN's success rate in securing and implementing grants.
TTDC aka LaunchTN was authorized during the 1997 session of the General Assembly, during the administration of Gov. Don Sundquist.
Further McWhorter coverage here, Launch Tennessee coverage here. This story will be updated as warranted. VNC
.last edited 15 June 2023. Budget timeline corrected 2116 31 March 2023.
---