Updates: Aug. 24, 2021: SOMAVAC® Medical Solutions announced the granting of US Patent (11,078,898), covering its SOMAVAC® SVS Smart
Suction Technology and surgical drain management platform. February 2021: Crunchbase says the company has raised about $3.1MM, much of it from Innova Memphis. Our original Oct. 17, 2017 story is below.-Editor
SOMAVAC Medical Solutions, a Memphis startup preparing to seek FDA clearance for its patent-pending post-surgical drains, has raised $825K in Seed capital from venture capital and Angel investors.
Somavac Co-founder and CEO Esra Bayburt Roan PhD told Venture Nashville the current Seed round began with a $700K target and the addition of further milestones could lead to the raise being extended to $1MM.
A follow-on round in 2018 with a target in the $1MM-$1.5MM is under consideration, and a further raise or strategic partnership are among likely options for 2019 or beyond, said Roan.
Somavac completed the ZeroTo510 medical-devices accelerator in 2016, and Roan credits ZeroTo510 staff and others with helping the company prepare a "solid and accessible" package for FDA 510k review and pre-market clearance for commercial distribution, which the company plans to seek in 1Q 2018.
If the company is successful in securing the 510k clearance it seeks, Roan said it would proceed next year with pilot studies and market entry. Through pilots, it would gauge market acceptance by providers at various points along the care continuum.
Asked about hypothetical future exit options, Roan said that exit options and decisions would always be heavily influenced by the founders' desire to support as many patients as possible among the 750,000 surgical patients each year who require post-surgical drains that are innovative and less obtrusive than offerings now typically available. A strategic partnership or sale is the most likely form of exit.
Roan sees no direct competitors at present for Somavac's model, but she acknowledged that potential future competitors for such offerings could include surgical adhesives makers such as Cohera Medical (Raleigh and Netherlands) and Baxter (Chicago area).
VNC research suggests logical distributors or acquirers of such products could also include Cardinal Health (Indiana), which already offers the widely used Jackson-Pratt wound drain.
Via its Nashville-based subsidiary naviHealth, Cardinal in 2016 acquired Massachusetts-based Curaspan Health Group, which offers post-acute care tools.
Innova Memphis Partner Jan Bouten confirmed for Venture Nashville that his firm (a for-profit affiliate of Memphis Bioworks Foundation) and Memphis-based MB Venture Partners have invested in Somavac. The round has thus far also attracted four Angel investors, he said.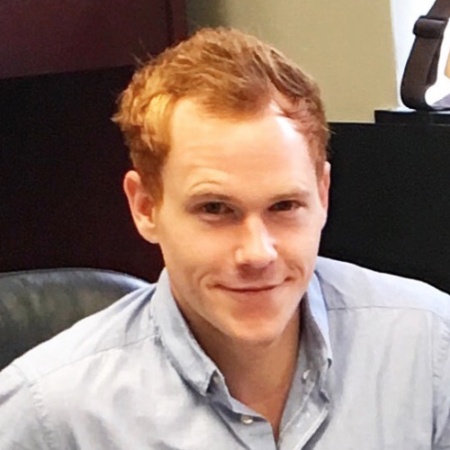 Josh Herwig
Co-Founder/CTO
The raise was launched mainly to support the company's pursuit of FDA 510k clearance for marketing of its drains, which employ what Roan and Co-founder/CTO Josh Herwig, the designer of Somavac's device, believe will prove to be a novel solution. The co-founders own their technology IP outright.
The company's outside advisors include attorneys with Baker Donelson and regulatory advisors with the MRC-X subsidiary of Butler Snow. The startup banks with BankTennessee.
It receives product engineering services support from Stress Engineering Services in the Cincinnati area. The startup's offices are in the Memphis Bioworks Foundation incubator, a few steps from Innova Memphis quarters.
In April this year, Herwig won the Delta Showcase at New Orleans Entrepreneur Week, netting the company a $10,000 prize.
Originally from Turkey, Roan is a tenured associate professor of Mechanical Engineering on the faculty of the University of Memphis.
In 1994, she began studies at Tennessee Tech in Cookeville on a Tennis scholarship. There, she earned her bachelor's and master's degrees in mechanical engineering.
The CEO earned her PhD at the University of Cincinnati in 2007. In 2009, Roan accepted a mechanical and biomedical engineering joint faculty appointment at the University of Memphis.
Herwig was previously Roan's graduate student assistant at the University of Memphis, where he earned his master's in biomedical engineering. He earned his bachelor's at Tennessee Tech in Mechanical Engineering.
Roan, her husband Stephen and their two sons reside in Memphis. Stephen Roan is an executive with Smith & Nephew and is also an alumnus of the engineering program at Tennessee Tech, according to his LinkedIn profile.
Somavac's CEO is an advocate for "inclusion, retention and success of women in STEM (science, technology, engineering and mathematics) disciplines," according to a story regarding her entrepreneurship published earlier this year by the University of Cincinnati.
Other VNC/VTC coverage of Somavac here. VNC
.
---