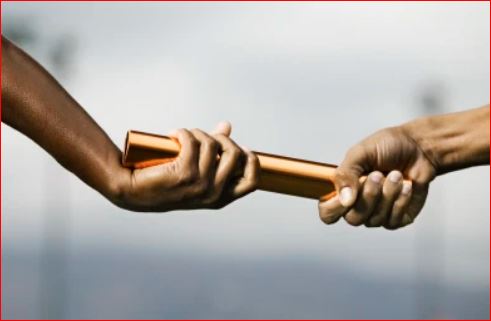 Updated: 30 Sept. 2021: EDA announced no winners in Tennessee in the latest round. See who got shares of the program's $36.5MM outlays right here.-Ed.
THREE NEW MEMPHIS entrepreneurship initiatives are seeking traction, close-on-the-heels of pioneer Memphis Bioworks Foundation closing its doors.
Memphis Bioworks formally ceased its nonprofit operations in June, after a long drawdown period.
The foundation launched in 2001 with the backing of J.R. "Pitt" Hyde III, who is the entrepreneurial founder and former chairman, CEO and director of AutoZone (NYSE:AZP), as well as a major philanthropist, Grizzlies owner and Memphis advocate.
The foundation's former President and CFO, Brandon Wellford, this week told VNC, "Memphis Bioworks liquidated its real estate holdings and has transferred some of its programs to Epicenter Memphis and made other entities and programs independent from Bioworks. We did not make a formal announcement [of closure] since many of the Bioworks initiatives are continuing to exist" in various forms.
NATURALLY, the batons of Memphis entrepreneurship are being carried forward by others -- many of them allies of long standing.
For example, three Memphis groups now await word regarding whether or not their respective grant applications will earn federal funding via the 2021 Build To Scale program of the U.S. Economic Development Administration (USDOC).
Below are notes on the Build To Scale proposals submitted by Tennesseans this year -- all of which are based in Memphis. EDA's 2021 Build to Scale grant awards are expected to be announced within about 60 days.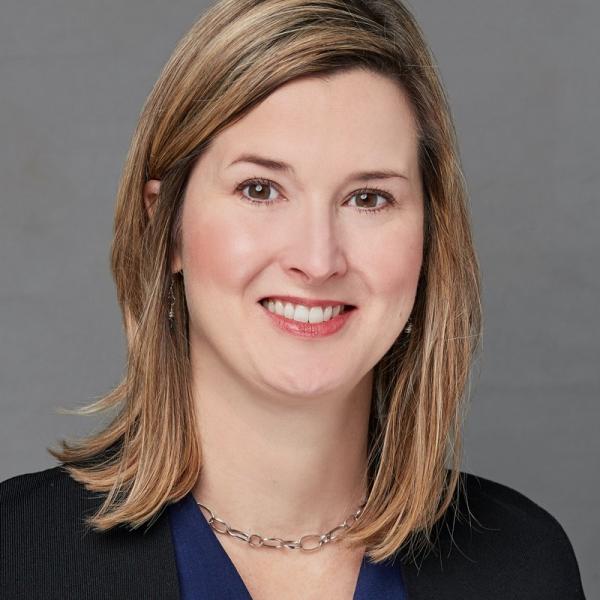 Stephanie Ivey PhD
► THE UNIVERSITY OF MEMPHIS (UM) proposes via its "Innovation Growth Factor" initiative to advance both development of talent in science, technology, engineering and mathematics fields (STEM), as well as to spur creation and expansion of companies in STEM-enabled verticals, led by teams well prepared for STEM-driven ventures and enterprise. At the lead of this initiative are UM's Herff College of Engineering (HCOE) and the University of Memphis Research Foundation Research Park (UMRP). Long-running accelerator StartCo would be a grant sub-awardee. Federal, UM, and other funding totals about $1.92MM. Stephanie Ivey PhD is UM's project lead and principal investigator (PI), working with four co-PI from UM and from UMRF Research Park. StartCo's VP for Venture Development Ryan Ramkhelawan is the sub's PI. This initiative draws heavily on existing programs operating within HCOE and StartCo, and will primarily benefit enrolled UM students in STEM fields. The proposal cites numerous ecosystem partners. The full Growth Factor proposal is here (large PDF).
CEO Rhonnie Brewer
► NONPROFIT Progeny Startups Inc. (dba Progeny Place) seeks EDA grant funding for its initiative: "ProGeny TechTronic Incubator/Accelerator (PTIA): Driving Inclusive Tech Incubator/Accelerator for Minorities & Women." Progeny Startups' CEO is Rhonnie Brewer, a Los Angeles native who came to Memphis nearly 15 years ago, said she hit upon the Progeny idea while exploring CoStarters training. Brewer's LinkedIn is here. The Progeny initiative is designed to provide entrepreneurial and occupational skills training for the Adult, Dislocated Worker and Youth workers. Its focus is on advancing development of talented workers for jobs in Efforts will span entrepreneurship education for refinement of business ideas and values, start-up, operation, and financing. Participating trainees may be provided opportunities to execute business simulations or qualify for on-site internships. The applicant seeks roughly $1.1MM in total federal and matching funds, with other funding during a 3-year span taking the total to about $1.4MM. Progeny's partners in the grant proposal include ResCare Workforce Services , Chattanooga-based StartSpark (Launch Chattanooga, Hal Bowling), OZB Capital (led by Founder Nita Black), Shelby County Schools, Lemoyne-Owen College and others. A summary of the Progeny proposal is here (PDF).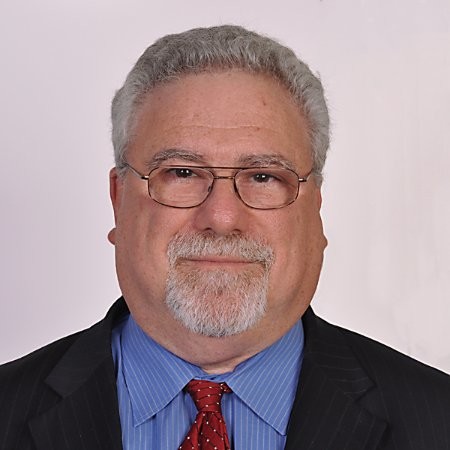 Steven Goodman Ph

D
► THE UNIVERSITY OF TENNESSEE HEALTH SCIENCE CENTER (UTHSC) proposes an initiative dubbed "UTHSC Scaling the University of Tennessee Proof of Concept Center." Proof-Of-Concept programs are designed to help de-risk technologies and validate market demand for innovation. The Lead principal investigator for this project is UTHSC Vice Chancellor for Research Steven Goodman PhD. The proposals calls for a roughly 50:50 split of roughly $3MM in funding from federal and non-federal sources (UM and others) for creation of the University of Tennessee BioBusiness Incubator (UBBI), in partnership with the University of Tennessee Research Foundation (UTRF and related info here).
The UBBI will be overseen by UTHSC Associate Vice Chancellor Steve Bares PhD MBA, who was president and executive director of Memphis Bioworks Foundation, 2001-19, prior to joining UTHSC. He is also a former chairman of the board of Life Science Tennessee (fka Tennessee Biotechnology Association).
A third partnership representative with a long history in related grant-funding programs is Richard Magid, who is UTHSC's director of technology transfer, as well as a VP of the UT Research Foundation. Targeted verticals or sectors mentioned at various points in the proposal, include infectious disease, biotechnology, regenerative medicine, medical devices, cancer, nervous systems, health outcomes and Health disparities; obesity; diabetes, vascular disease; precision medicine; respiratory disorders; and, other domains requiring pharmaceutical experience.
The proposal to EDA emphasizes extending the continuity of UTHSC's POC effort by underscoring that UTHSC's 2017-20 EDA grant resulted in expansion of UTHSC proof-of-concept (POC) programs, arguing that a 2021 grant will help scale this work further.
The authors of this year's UTHSC proposal also emphasize that a 2014 EDA grant set into motion creation of the TennesSeed Proof of Concept Fund, and the document refers to that fund's continuing role in funding companies associated with the initiative's POC Center. The full 2021 UTHSC EDA grant proposal is here (large PDF).
Notably, the authors say that implementation of the year's UTHSC POC proposal be represent another step toward establishing both national and international standing for the UTHSC.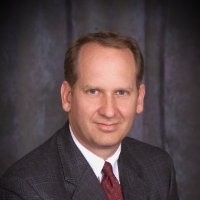 Brandon Wellford
Asked for comment on Memphis Bioworks Foundation quiet exit, former CFO Wellford told VNC, "Since its inception in 2001, Memphis Bioworks has created, launched, or supported many new companies and programs. This includes an incubator, Innova Memphis for early stage capital for startups, ZeroTo510 Medical Device Accelerator, AgLaunch, Epicenter Memphis, a Workforce Development program, the Musculoskeletal New Ventures Conference, redevelopment of the former Baptist Hospital site, Memphis Academy of Science and Engineering (the State's first approved charter school), a New Market Tax Credit program, a Preclinical research and biospecimen procurement business, the Memphis Medical District Collaborative, and numerous startup companies and entrepreneurs. Many of these companies and programs are continuing to operate independently and with the support of many organizations in the Memphis community who formed Bioworks in 2001."
Wellford's LinkedIn profile indicates he remains CFO of the Foundation's former for-profit subsidiary, VC firm Innova Memphis, which we are told by several sources continues to operate very well under the lead of Knoxville- and Memphis-based President Ken Woody.
NOTES
Via Freedom of Information Act (FOIA) requests, VNC has in successive recent years obtained copies of Build To Scale proposals that originated anywhere in Tennessee. This year's three proposals were all from the Memphis area.
► In EDA's 2018 grantmaking cycle, there were no winners among the four proposals submitted by applicants based in Memphis, Nashville or Chattanooga. Story here.
► In 2019, winning applicants were Epicenter (Vibrant Memphis), AgLaunch and Launch Tennessee (TTDC, Tennessee Technology Development Corp.), all in either Nashville or Memphis, from among a total field of six Tennessee applicants. Story here.
► In 2020, The Company Lab in Chattanooga was the sole Tennessee winner.
Note: VNC research thus far indicates no ties between UTHSC's TennesSeed POC Fund, mentioned above, and Knoxville-based The TennesSeed Fund. The Knoxville fund is run by Grady Vanderhoofven and is an evergreen seed-stage proof of concept venture capital fund, based in both Knoxville and Memphis. The latter Fund is managed by TennesSeed Partners, which, according to a 2019 release, is a collaboration of Three Roots Capital, Meritus Capital, and Innova Memphis.
A version of the "TennesSeed" brand was also adopted on at least one previous occasion: State records online show that TennesSeed Fund I LLP was registered nearly 20 years ago by Tom Rogers, who is now president and CEO, UT Research Park at Cherokee Farm in Knoxville, as well as executive director, Spark Innovation Center. Related VNC-VTC coverage here (2015).
This story will be updated, as warranted.
Our previous coverage involving the U.S. Economic Development Agency is available here.

.Last edited 0855 18 July 2021
---