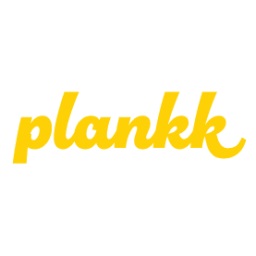 MENŪD Co. and Plankk Technologies Inc., two software startups that had been collaborating for more than a year, recently tied the merger knot, in order to accelerate their expansion across the ecosystem of fitness influencers, enterprise brands, nutrition devotees, and industry professionals.
Neil Whitney, previously co-founder and CEO of Nashville-based Menūd, confirmed for Venture Nashville that he and Colin Szopa, founder and CEO of Calgary- and Los Angeles-based Plankk, completed their crossborder merger in August.
Four-year-old Plank Technologies Inc. now operates as a wholly owned subsidiary of parent Menūd Co. The "Plankk" brand will be ubiquitous across its lines of business.
Post-merger Menūd Co., is now pursuing a Seed capital raise that currently targets $1.75MM in capital.
Proceeds would go toward accelerating revenue and to scale corporate resources to widen its customer base, ensure user experience and position the company for sustainable profitability.
There has, as yet, been no commitment to a Series A raise, though that option could get a fresh look as early as 2Q-2021, Whitney said.
Led by Whitney, Menūd had raised a total $1.75MM in convertible debt since its inception five years ago. Much of that funding was represented in SEC filings here.
Plankk Technologies previously raised an undisclosed amount of Angel investment. VNC research suggests much of that funding came as a result of Plankk's 2019 acquisition of certain assets of former Calgary startup PetroFeed (aka Tether) which had focused on technology for field worker communications and safety training.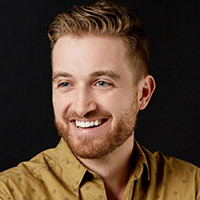 CEO Colin Szopa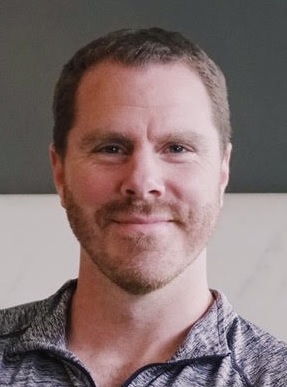 COO Neil Whitney
Szopa is CEO and secretary of Menūd Co.'s five-member board of directors.
Whitney is chief operating officer (COO) and president of the board.
Others on the Menūd board include Dave Vreeland, managing partner of incumbent investor Jumpstart Capital in Nashville, as well as shareholder representative Kaush Rakhit, a veteran of Oil & Gas discovery; and, an individual silent investor.
The combined interests of Szopa and the silent investor represent the largest share of the company's equity, Whitney confirmed.
Altogether, the business now has a total 19 full-time employees in Nashville, Calgary and Los Angeles; and, it has 13 part-timers and contract resources. Whitney said the company is working to define a full-time or fractional role for a future CFO.
Whitney said Plankk Technologies has delivered 72 fitness-related apps for sponsors. A dozen or more of those projects were done for Menud's influencer and sponsor base, prior to and since the companies' merger.
Menūd, which has been backed by Nashville-based Jumpstart Capital since 2017, began its digital life delivering curated meal plans for consumers.
Menūd subsequently broadened its scope by using API technology to allow content creators, grocers and others to deploy integrated, hosted or white-labeled apps that support users of its AI-augmented meal plans and recipes, which often carry sponsored product placements. Its solutions also enable users to add their meals' required ingredients to digital grocery baskets, and then shop online for those items via participating grocers.
Whitney said Menūd's nutrition app will soon be rebranded as Plankk, with its menu feature to be known as Platelist. The company's products will continue to be frequently white-labeled for other brands, but always with mention of Plankk.
The merged software companies now earn revenue shares from end-users' subscriptions to fitness influencers' archived content and live sessions, and from sale of influencer-promoted products purchased via appstores.
The Plankk Studio consumer app affords users access to influencers' and professionals' on-demand and live fitness sessions.
Apart from its focus on the fitness market, the newly constituted Plankk team has begun exploring orthopedic rehab and physical therapy segments within the health and wellness sectors.
Whitney said the company has received inbound interest from some health- or healthcare-related groups and Plankk is likely to focus more energy on that sector in 2H 2021.
He also noted that Chief Product Officer Greg Wiley's healthtech experience includes a stint with Brentwood-based Premise Health.
In 2018, Ontario-based OMERS Private Equity, an affiliate of the Ontario Mutual Employees Retirement System, acquired Premise Health.
In assigning priorities for taking-on new influencers and professionals, Plankk places considerable weight on the potential client's current influence and celebrity metrics and their demonstrated capacity for promotion, marketing and referrals.
Once a deal is done, Plankk goes at-risk on app development, using its proprietary tech stack to stand-up each new app within three to four weeks, with no development cost to the influencer.
Upon launch, the Plankk platform not only ensures subscriber onboarding and content delivery, but also supports influencers' sales, marketing and email promotion efforts.
To develop its pipeline, Plankk reaches out directly to influencers with very large followings while continually promoting its app brands to consumers via paid social media and promotion.
Whitney emphasized, "We don't need to work [only] with superstars, but with people with terrific communities.... We insist on community" over celebrity status, he added.
The company also collaborates with key trade and professional groups, notably including the Phoenix-based ISSA ( the International Sports Sciences Association).
ISSA conducts training and certification for coaches and trainers in fitness, strength, wellness, and nutrition.
The Plankk team is working as a strategic partner with ISSA to introduce ISSA certification candidates to Plankk technology, which can facilitate Plankk influencers' opting-in to coach trainers in local markets.
Simultaneously, the team has explored supporting gyms and healthclubs.
In fact, the company is very close to piloting a Plankk technology licensing agreement with an as-yet-undisclosed New York City healthclub that is intent on serving more members virtually.
Dave Vreeland
Whitney told Venture Nashville that the spark for merger discussions came in Q1 this year, when he updated Szopa with news that Menūd had, in consultation with Jumpstart's Vreeland, declined to pursue acquisition talks with a suitor that had approached Menūd.
The two entrepreneurs -- both standing at potential inflection points amid a booming Fitness-Nutrition-Health market set to work immediately outlining a combination.
Whitney said it took only about an hour for the two entrepreneurs to rough-out terms for a merger, a process initially eased by mutually equitable deal terms and shared desire to "go through the merger as partners, and come out of it even stronger partners."
Though the transaction was completed in August, the amicable process probably took a couple months longer than would have been the case with an entirely domestic deal and a host of demands brought on by the COVID19 pandemic.
Asked about the pandemic's impact going forward, Whitney said he believes the pandemic threat and spreading COVID19 cases have contributed to accelerating trends already underway among influencers, professionals and end-users who are all searching for new digital tools, and new ways to exercise, eat healthy, gain strength and run their own businesses.
Asked about an eventual exit options, Whitney acknowledged that Menūd has twice been approached by potential strategic bidders, and a strategic sale is probably the most likely scenario.
Though he acknowledged the team's views could change "if we catch an incredible amount of wind," Whitney said the team is currently not interested in talking about an IPO.
"We know the space is hot," he said, quickly listing Under Armour's 2015 purchase of MyFitnessPal, now rumored for-sale; and, apparel-maker LuluLemon Athletica's planned acquisition of its former partner, MIRROR, a tech-enabled enabled mirror with camera and speakers for live and on-demand classes.
Whitney also alluded to TrueCoach's acquisition by PE-backed fintech TSG (Transaction Services Global) and Peloton's (PTON) rumored interest in such targets as Tempo or Tonal.

Asked about startup competitors, Whitney cited such examples as Playbook, Fitplan and Trainerize.
Strategic activity is particularly interesting: "There seems to be a pretty wide aperture right now" among companies that are taking a wider view of their role in the broader "general lifestyle" context and are considering M&A targets adjacent to their existing product line or brand, he explained.
However, some caution is warranted: Whitney explained that, particularly when startup companies are approaching growth stage or expanding into new markets, they run the risk of losing sight of "unit economics," which demands scrutiny of granular metrics related to fully loaded customer acquisition costs and more, in an effort to ensure projected returns.
In keeping with that, while multiple exit options remain on the table, the focus now in "on creating a high-margin software product that let's us [join] a strategic buyer and make money for that strategic," he added.
Asked about advisors, Whitney said his current advisors include attorney Jason Brace, an associate with Waller Lansden in Nashville; and, attorneys with Burnet Duckworth & Palmer, in Calgary.
Its accounting is currently handled inhouse by Calgary staff. Whitney noted that should the company seek an accounting firm, he is likely to discuss the matter with Larry Felts CPA, with whom he has previously collaborated and who is now associated with The KF Group.
The company banks with Silicon Valley Bank (SVB Financial) and with Studio Bank, Nashville. Its communications are now handled by Canada-based Jamie Reed, a former agency professional who is Plankk's chief marketing officer.
The company's formal outside advisory board is scheduled to be in-place before the end of CY2020. Talks are underway with four prospective members of that group, Whitney said.
Szopa earned his bachelor's in commerce, finance and entrepreneurship at the University of Alberta.
Prior to forming Plankk in 2016, Szopa held strategy, product owner, business development and other roles with tech-oriented companies in Calgary and Edmonton. His LinkedIn is here.
Plankk Technologies' provenance began in June 2016. It was originally Global Fitness Creative Inc., and changed to its current corporate name in 2019, according Alberta, Canada records online.
Whitney launched Menūd (the brand was then a dba for Proximity Aware LLC) in Florida in 2015, and moved the startup to Nashville in 2017.
A Winston-Salem, N.C. native, Whitney served on active duty as a U.S. Army officer. Whitney led Menūd in the 2016 cohort of Bunker Labs Nashville, an accelerator for startups founded by U.S. military veterans.
He earned his degree in international affairs, with concentration in political economy, in 2005 at Florida State University. His LinkedIn is here.
Whitney, 37, and his wife have two children, and the family resides in Franklin, outside Nashville.
As VNC previously reported, the original Menūd co-founders also included Ned MacPherson and Erik Ford. McPherson is today founder of Miami-based growth analytics hacker Endrock, while Ford is founder-CEO of SF-based Renn Global Management, focused on asset allocation and tech innovation.
Check running VNC coverage of Menūd-Plankk, right here. Check 2019 Medium story about Plankk Technologies, right here. VNC
. last edited 1341 12 Sept. 2020
---