NUECURA PARTNERS has quietly gathered a core group of 15 to 20 Angel investors, some of whom are aboard a Series B raise just completed for MEDArchon, said Don Lazas, M.D., NueCura founder and managing partner.
The MEDArchon Series B round was completed earlier today; it brought in $1.55MM at close and could end-up drawing as much as $2MM, according to a reliable source. Nashville-based MEDArchon offers secure messaging and paging technology and analytics for communications among clinicians, according to its website.
MEDArchon becomes the fifth company in NueCura's portfolio, which also includes Diatherix (molecular diagnostics technologies), LeanKit (advanced SaaS collaboration), NextGxDx (online genetic testing marketplace) and InvisionHeart (cardiac data mobile capture-review). NueCura is currently based in Nashville-neighboring Williamson County.
All five of its portfolio companies are based in Middle Tennessee. NueCura's heaviest focus is on Seed- and early-stage healthcare businesses, though it invests in other sectors when it finds compelling opportunities, said Lazas. "We don't want to miss anything good," regardless of sector, he added.
NueCura syndication allies have thus far included Martin Companies, TriStar Technology Ventures, Mountain Group Capital, and Five Star Venture Funding (Jim Sohr), among others, he said.
Response to NueCura's launch with medical expertise onboard has been very positive, Lazas said, adding that some observers have reminded him that an entrepreneurial mindset is not common among physicians.
Lazas is a partner or principal in several local medical practices and a pharma-oriented consulting practice, as well as an advisor to Healthcare MarketMaker and other startups. Earlier, he served nine years in the U.S. Army Medical Corps, much of that spent at medical facilities in the D.C. area, according to his LinkedIn.
Proceeds from portfolio exits will accelerate NueCura expansion. A substantial exit from Diatherix by Lazas and other owners seems likely in the near term, and gains from that and other exits are soon expected to provide funding for further staff and resources, said Lazas.
NueCura is also likely to create an Angel sidecar fund within the next three to five years, said Lazas. NueCura is eager to syndicate investments, and does not view itself as "trying to capture somebody else's hill" -- competing with other Angel groups for deal flow, he said.
NueCura's deal flow is managed by Lazas with Operating Partner Ted Sanft, who is an Angel investor via his ParkIT Ventures, as well as a Nashville Entrepreneur Center mentor, according to his LinkedIn. Sanft's earlier career also included five years as CTO with Change Healthcare, a nine-year-old Solidus-backed healthcare IT startup.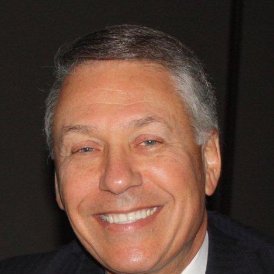 Dennis Grimaud
Lazas said it was with encouragement and mentoring from Diatherix Chairman and CEO Dennis Grimaud more than a year ago that he began his concerted efforts to develop and launch NueCura, which was formally chartered in December 2013.
NueCura has now established "momentum and traction," and is likely to have 20 to 25 Angels active by the end of this year, up from 15 to 20, now. The group's intent is to bring "smart money" to the table, drawing on the expertise of its members to vet deals, support veteran investors and train and support novice Angels, said Lazas.
Today, NueCura Angels currently invest a total of $150K to perhaps $500K or even $600K in Seed rounds, Lazas said. The group is unlikely to move beyond its current Seed- and "early-Series" orientation, he noted.
It is likely to eventually lead a Seed round, but NueCura does not seek to lead while it is ramping-up its operations, he said. Determined to ensure a suitable operating platform is established, NueCura has already passed on at least one opportunity to lead a transaction in which its Angels invested. The group is methodically making its way past the "grand experiment" phase toward full operations, said Lazas, who has personally been an Angel investor for seven years.
NueCura has established good relationships with some venture-capital firms and is reaching out to others in Tennessee, northern Alabama and elsewhere, Lazas continued. He's seen to collaborate with Angel Capital Group and Nashville Capital Network; and, he sees Franklin-based Cool Springs Life Sciences Center (CSLSC) and Louisville-based XLerateHealth are also among its potential allies. TriStar Technology Ventures is already a VC partner at XLerateHealth.
Within the Healthcare category, its interests are diverse, including diagnostic services, lifestyle-management offerings and personalized messaging, among other segments. It considers early-stage medical-device deals, but has no plans to invest in pharmaceuticals or implantable devices, said Lazas. Device-centered transactions are likely to involve companies up to, but not beyond the point at which they need FDA 510(k) premarket clearances, he said.
Its current $500 annual Angel membership fee will rise to somewhere in the typical $1,000 to $2,000 range, when its full suite of services and tools is available to members, said Lazas. Minimizing its infrastructure spend, NueCura currently uses DropBox for document sharing, and ProSeeder -- the deal-flow management, investor relations and portfolio reporting platform -- to supports its operations, said Lazas.
Process: Each month, three startups principals pitch NueCura Angels during a pitch session held in an upper room of a refurbished barn in the Brentwood area. The Angels, all of whom make their investment decisions individually, conduct several rounds of increasingly intense due diligence on each prospective portfolio company, said Lazas. Thus far, NueCura has had four to seven of its Angels invest in each of its portfolio companies.
Because its Angel members currently make individual investments, it does not yet have continual heavy legal and accounting obligations, said Lazas when asked about advisors. It has received some counsel from Geoff Vickers of Nelson Mullins Riley & Scarborough, and from Chris Sloan of Baker Donelson Bearman Caldwell & Berkowitz, he said.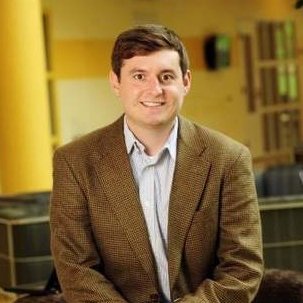 Baxter Webb
Under one scenario, MEDArchon's Series C effort could begin within six months, according to VNC's source. MEDArchon is led by CEO Baxter Webb, who has a board of directors that, according to its website, includes AIM Healthcare founder and former CEO Jim Sohr; Nashville Entrepreneur Center CEO Michael Burcham; Medical Reimbursements of America President Lyle Beasley; and, EMR Approved CEO Kevin Donnelly. MEDArchon's 2013 Series A raise targeted $350K. VNC