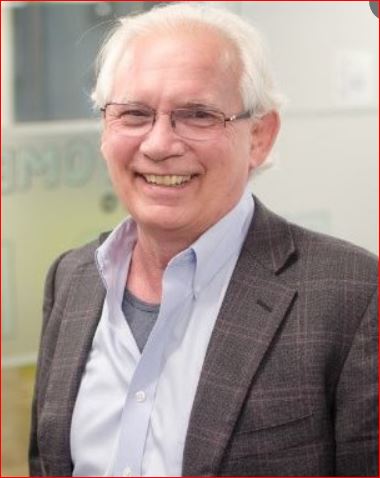 MIKE BRADSHAW, who has operated for decades at the intersection of technology and knowledge-sharing businesses, is now entrepreneur in residence (EIR) at the Center for Innovation and Entrepreneurship (CIE) of the Gary W. Rollins College of Business, at the University of Tennessee at Chattanooga.
Bradshaw told VNC that in his new role, his primary mission is to engage with students, department heads and others on campus, as part of a concerted effort to connect UTC initiatives with leaders of organizations throughout Chattanooga's expanding commercialization, startup and innovation ecosystem.
The 67-year-old Virginia native arrived Tennessee via Boston 25 years ago, shouldering corporate roles first in Knoxville and then in Chattanooga.
He has long been deeply immersed in both the practice and study of entrepreneurship and innovation processes and programs, as well as the regional economic ecosystems in which they take place.
Prior to becoming the first EIR attached to the CIE, Bradshaw served within UTC's Rollins College as adjunct faculty, introducing students to entrepreneurship and the venture-creation process.
The CIE operates under Prof. Thomas S. Lyons PhD, in his role as Clarence E. Harris Chair of Excellence in Entrepreneurship, in Rollins College. Lyons' research interests include entrepreneurship skills measurement and development; and, the relationship between entrepreneurship and community economic development and social entrepreneurship.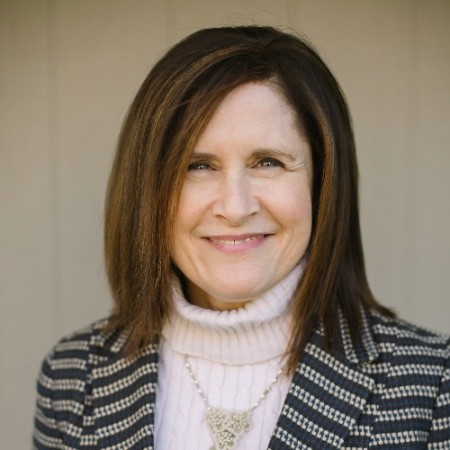 CIE's Libby Santin MBA
The Center for Innovation and Entrepreneurship staff are led by Director Libby Santin MBA. Aligned with the CIE, Bradshaw reports to Robert Dooley PhD, who is dean of the Rollins College of Business.
Bradshaw said these and other UTC programs are important resources as the university, the business community and others in the Chattanooga ecosystem work to advance entrepreneurship and innovation in the region.
As an example of such resources, he pointed to Rollins College's "Idea Central" program -- dubbed "The Entrepreneurship LLC" -- which, among other things, affords freshmen students exposure to campus ideas and innovations, while simultaneously connecting them to resources in both the entire University of Tennessee System and the Chattanooga entrepreneurial ecosystem.
Bradshaw works from CIE offices within the university's Mapp Building, off McCallie Avenue.
Fewer than 100 days ago, Bradshaw stepped away his full-time role as director of Maryland-based Jensen Hughes Academy, where he served nearly 15 years, shouldering management responsibilities for software and training products that addressed a range of fire and workplace safety training needs.
Notably, Jensen Hughes management collaborated with Bradshaw during a nearly four-year period in which he filled leadership roles at Chattanooga's entrepreneur center -- The Company Lab (CoLab) -- where he served as EIR and then executive director, 2013-2016, prior to returning to Jensen Hughes fulltime.
Bradshaw's experience in developing entrepreneurial teams and regional ecosystems has frequently been tapped.
For example, he spoke on the topic of entrepreneurial ecosystems as "complex adaptive systems" during a Kauffman Foundation forum for economists in Kansas City.
At another point, he was among Chattanoogans interviewed for a report by a Brookings Institution researcher studying the impact of adults over age 50 on the cultivation of innovation districts, as part of Brookings' Beyond Millennials research initiative.
Further, Bradshaw worked alongside UTC Assoc. Prof. Philip Roundy Phd and former UTC colleague Beverly Brockman PhD, now at the University of Evansville, in research efforts later cited in The Startup Community Way (Wiley, 2020), authored by Brad Feld, a co-founder of Techstars.
In his earlier career, Bradshaw worked with The Learning Company, with focus primarily on production of adult education and productivity titles, including TIME Magazine on CD-ROM, with CNN video content; World Book Encyclopedia; BodyWorks; and Calendar Creator, according to his LinkedIn profile.
The Learning Company was acquired by Shark Tank entrepreneur Kevin O'Leary's Softkey Software Products, and sold in 1998 to Mattel for a reported $3.8BN. The Mattel unit was subsequently soon sold to private equity firms. Learning Company assets now reside in a unit of Houghton Mifflin, VNC research indicates.
Bradshaw has at times consulted on software and project management assignments for such majors as Regal Cinemas, Brunswick Group/Sea Ray Boats, and Alcoa Aluminum.
Both of Bradshaw's parents created and-or owned businesses -- his mother by owning an upscale women's apparel shop in northern Virginia, with customers including prominent figures in the Washington, D.C., region; and, his father by owning both furniture and automobile businesses, before forming what grew into a family-controlled group of banks.
Bradshaw earned his MBA at the University of Tennessee Chattanooga (2007), receiving Outstanding Graduate Student honors; and, he earned his bachelor's degree summa cum laude at Georgetown University (1994).
Bradshaw and his wife, Maura, reside in Hamilton County. Our earlier coverage of Mike Bradshaw here.
Related reading: Kauffman Foundation's Little Town, Layered Ecosystem study of Chattanooga, 2016. | Case study of Chattanooga, prepared by Appalachian Region Commission, 2018. | Earlier VTC-VNC story on the influence of Chattanooga's Covenant College on the region's entrepreneurial community. VNC
. last edited 1030 9 July 2021
---