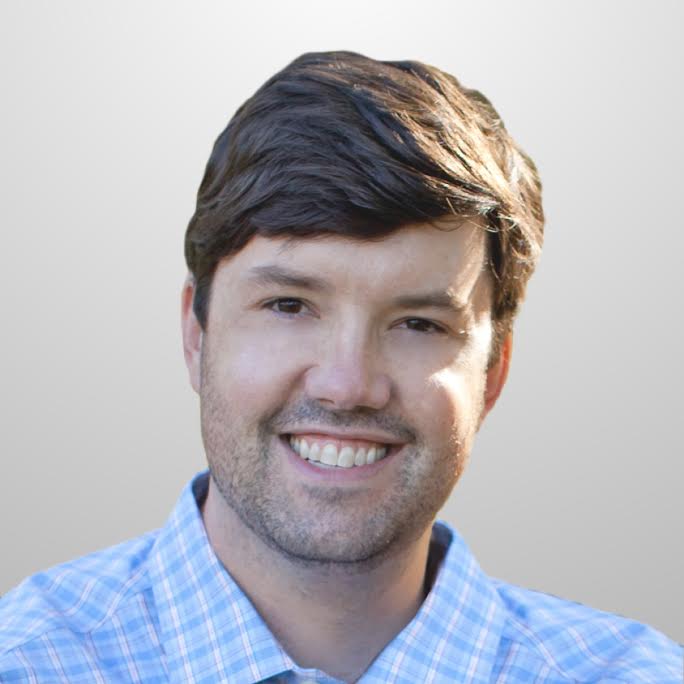 ENHANCEWORKS, creator of the Expo mobile app for digital-content aggregation, plans within 18 months both to complete its current $500K convertible round, and pursue a further $1.5MM-$3MM capital.
Charlie Corts, founder and CEO of the Nashville-based company, confirmed for Venture Nashville that EnhanceWorks has previously raised $317,500 in convertible funding. The current $500K raise should sustain the company 12 to 18 months, leading within that timeframe to activation of the larger capital raise.
Corts, a 34-year-old Nashville native, presented the Expo app during the recent Pandoland 2015 event in Nashville, which he said was a "fantastic opportunity" for connecting with potential customers and investors.
For the moment, the company's Expo solution is used only on iPads to retrieve, aggregate, organize and display users' content that is residing on one or more Box, Dropbox, Google Drive and OneDrive cloud-archiving services.
Several companies -- including Nashville's Thompson Machinery (one of 51 Caterpillar equipment dealerships in North America) -- have users in pilot mode with the current Expo offering.
The Expo iOS mobile app will debut within 60 days, with the counterpart Android app following in fewer than 12 months.

At this point, the most common use of Expo is by sales representatives who need rapidly to gather-up an assortment of company and product documents that reside in multiple cloud accounts. Not far off: a robust Expo analytics layer will enable users to draw insights from users' preferences.
In addition to its "off-the-shelf" solution, EnhanceWorks is preparing to offer custom Expo solutions for users who want to aggregate presentation material from company intranets or shared-network drives, rather than from the major branded Cloud repositories, Corts said.
Expo's competitors are mostly sales-presentation or sales-acceleration applications, said Corts, citing two San Francisco-based, VC-backed entrants, ClearSlide and Showpad. Asked about Salesforce, Corts said he sees that company as a likely integration partner, and EnhanceWorks has taken steps to ensure Salesforce is aware of its offerings.
The EnhanceWorks cap table includes the founder as majority owner, as well as two technologists with minority stakes: Steven Warren (a developer with HealthTeacher in Nashville); and, Adam Solesby, current CTO at StudioNow, based in Nashville.
Corts said EnhanceWorks' other key technology resources include UX designers Ryan Firm, Jaclyn Clark and Eric Motil (all of whom work in that field at HCA); Python engineer Shannon Collins; and, mobile-app developer Jonathan Wiley, owner of LunarLincoln LLC.
Its outside advisors include Bill Grana, the former head of Nashville-based PureSafety, which sold to UL (fka Underwriters Laboratories); David Corts, the founder's brother, who has long been associated with Nashville-based StudioNow; and, Michael Thompson, former StudioNow chief revenue officer and now managing partner of ParkIT Ventures. Notably, formerly Grana-led PureSafety (chartered PureWorks) was originally a safety-oriented spinout of the above-mentioned Thompson Machinery.
As a result of Pandoland, Corts explained, he has also developed what he views as a very significant advisory relationship with Pandoland startup mentor and former Twitter executive Michael Sippey.
The company's retained advisors include DLA Piper (attorney Brian Gordon, in Atlanta); and, local Blankenship CPA Group (Jan Kolb). EnhanceWorks banks with Pinnacle Financial Partners.
EnhanceWorks was conceived in 2013, and was initially focused on created e-books for consumption via tablets and mobile devices, a concept Corts pursued that year after joining Georgia Tech's Flashpoint accelerator, in Atlanta. Flashpoint Investment Group, aligned with the Atlanta accelerator, provided EnhanceWorks $20K in convertible funding, Corts confirmed.
Corts said he was introduced in 2013 to Flashpoint management by his father-in-law, Gary Carden, a GaTech alumnus who owns Nashville-based Carden Company, a commercial and industrial construction general-contracting firm. Earlier, Corts had considered applying to TechStars or to Nashville's Jumpstart Foundry.
In the course of the Flashpoint experience, Corts' focus for Expo shifted from producing e-books, toward broader positioning around "exposing" corporate content in sales-presentation formats, with business-development strategy centered around leveraging the existing customer bases of the Dropbox and other cloud-storage providers.
Prior to starting EnhanceWorks, Corts worked with publisher Simon & Schuster, Yahoo! Finance, CBS Interactive, Nash Vegas Films (co-founder) and ABC News.
Corts earned his bachelor's in 2003 at the University of Tennessee in Knoxville, with concentrations on Film/Video and international business. He was awarded a Whittle Scholarship.
Corts and his wife Abby and their two sons live in Davidson County. VNC
---