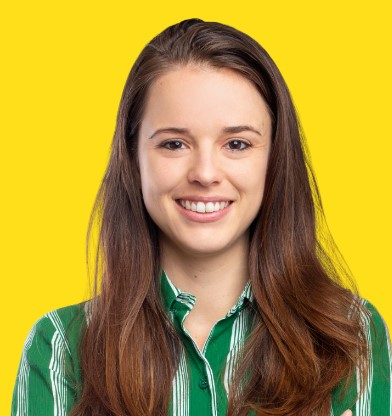 MONIQUE VILLA, who became Launch Tennessee's chief investment officer 60 days ago, is to play pivotal roles in helping to fulfill many of the promises that the nonprofit and its controlling sponsor -- Tennessee Department of Economic and Community Development -- offered earlier this year, when TN-ECD applied for roughly $117MM in funding via the U.S. Treasury-managed State Small Business Credit Initiative (SSBCI).
If, as is widely anticipated, Tennessee's federal grant application is eventually approved, LaunchTN's efforts are projected to result in at least $1BN in direct and indirect financial and economic gains, which ECD and LaunchTN intend to cultivate equitably across the state, during SSBCI 2.0's decade-long life.
As Venture Nashville reported here Aug. 8, TN-ECD, itself, will administer a $45.3MM share of overall SSBCI funding for a Credit initiative, by partnering with qualified Tennessee financial institutions. Details on implementation of that portion of the program have not yet been fully revealed.
Simultaneously, TN-ECD will oversee and monitor the additional deployment of roughly $70MM via LaunchTN's #BuildTN program to improve the state's supply of early-stage investment capital.
LaunchTN aims for its #BuildTN initiative to achieve 10X or better leverage of investment capital recruited from other sources. Of course, any of LaunchTN's SSBCI-driven gains are to be in addition to economic value LaunchTN works to produce using its regular annual budget, now running at about $13MM per annum, most of it state funds.
As ECD-LaunchTN brace for SSBCI funding, there are obviously substantial management and oversight resources that are already in place.
Those resources begin with ECD Commissioner and Launch Tennessee Chairman Stuart McWhorter, himself a pioneer of modern venture capital, as well as a former CEO of the Nashville Entrepreneur Center and once a member of the Launch Tennessee board of directors.
Others on McWhorter's staff will team to execute on the SSBCI opportunity, including TN-ECD Innovation Director Lamont Price; and, ECD General Counsel Sharon Kolb JD.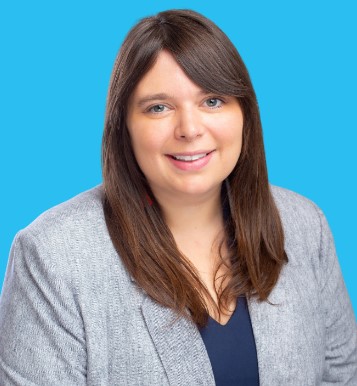 Lindsey Cox MBA
The person who ultimately chose Monique Villa from among a relatively small group of targeted candidates for the CIO job was 35-year-old LaunchTN CEO Lindsey Cox MBA.
In a LaunchTN press release earlier this summer regarding the appointment, Cox said, "Monique is a powerhouse investment manager. In the years that I have interacted with Monique I have seen her profile grow not only as a leading investor of startups in our region, but as a respected thought-leader who champions technology development throughout the entire Southeast."
Cox previously served more than five years with Launch Tennessee. She was also previously CEO of a LaunchTN network partner --The Company Lab of Chattanooga -- and served earlier in a grantsmaking program of the U.S. Economic Development Administration.
Prior to making her decision on Villa, Cox consulted with at least two LaunchTN board members: VCs Kristina Montague of The Jumpfund, and Marcus Whitney of Jumpstart Nova. Here's what the VCs said when asked about Cox's choice of Villa.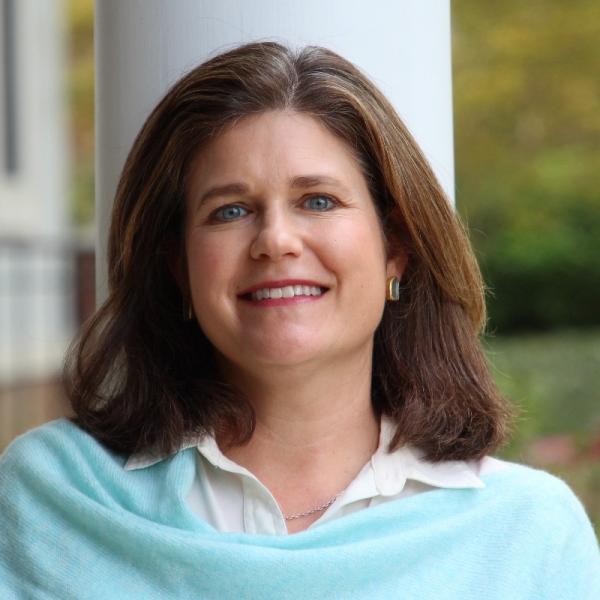 Kristina Montague
KRISTINA MONTAGUE: "Yes, I fully support the appointment of Monique as CIO. I have worked closely with Monique as both an investor and ecosystem builder for the SE region and I believe she's an excellent choice. In her role at Mucker, she and I were on the board of Resilia together, one of the companies in which we co-invested. They are active, engaged investors interested in helping their companies succeed and it really showed in how they interacted at a board level. I have also been very impressed with her efforts to not only build a campaign to encourage more investment in the Southeast through her #BuildinSE but particularly how she's engaged more women VCs and built a network of those in lead positions in firms throughout the SE. Her Women in VC dinners at 3686 were always a highlight of that event for us. I'm excited to see Monique bring this same passion and deep knowledge as a venture capital investor to her new role at LaunchTN."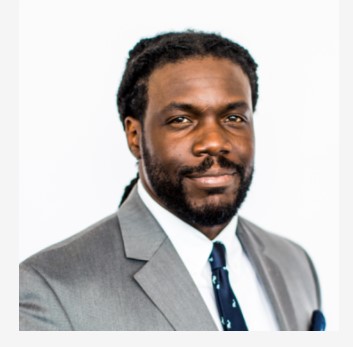 Marcus Whitney
MARCUS WHITNEY: "Monique is a fantastic hire for LaunchTN. Besides being a really nice person, she's also a seasoned early-stage investor with a national network and a demonstrated passion for regional entrepreneurial growth and community building. Hard to imagine a better fit."
The hiring of Villa was also endorsed by members of the executive committee of the board of directors of Launch Tennessee, according to LaunchTN staff.
At that point the executive committee included then-Chairman and TN-ECD Commissioner Bob Rolfe MBA (since succeeded by Stuart McWhorter), plus Bruce Doeg JD, Julia Polk, Frank Williamson MBA, and A.J. Bahou JD, MBA, MS.
Julia Polk
Added: Executive Committee member Julia Polk commented via LinkedIn on a VNC post related to this article, saying, "As a member of the LaunchTN Exec Committee, serial entrepreneur and active early stage mentor, I know we are very fortunate to have such a strong, accomplished leader for our #capital efforts. Monique is a great convener of entrepreneurs, investors and leaders who can bring out the best in our state." Polk consults as New Ventures Consulting (NVC).
The tasks assigned LaunchTN's new CIO are varied and ambitious, with tangible results sought that are an order of magnitude greater than those of Treasury's first, and much smaller SSBCI round, a decade ago.
For example, among numerous other responsibilities, the CIO job offer calls for Villa to shape and manage operations of several early-stage-weighted investment funds, while simultaneously building "a robust entrepreneurial ecosystem across the state," while also ensuring that her efforts and the efforts of those reporting to her align or "integrate with" the state's broader economic and community development efforts, which are led by Tennessee Economic and Community Development (ECD). See the CIO job's details here. And, again, our full report on Tennessee's SSBCI proposal is here.
Khrys Hatch
To help shoulder those and other duties, Villa's "Capital Team" includes two existing staff members -- Senior Associate Khrys Hatch BBA and Capital Analyst Evan Prislovsky -- plus, a search is underway for a Capital Associate (job described here, pdf).
TN ECD has for a quarter-century been the primary sponsor of Launch Tennessee, which is the brand adopted in 2012 by Tennessee Technology Development Corporation, or TTDC. TTDC's formation was called for in State law in 1997.
Villa remains active as co-founder Build in SE Inc., which she co-founded with Grace Huefner, according to Heufner's LinkedIn.
BuildInSE is described as "a collaborative network" of data-content curators, startup founders, funders, and others who are focused on strengthening venture and entrepreneurial ecosystems in the Southeast.
In July, Villa confirmed during her first public meeting with the full LaunchTN board of directors that BuildInSE is prepared to provide some support to LaunchTN, when asked for assurance of that by a LaunchTN board member.
A LaunchTN spokesperson later told VNC, "we do not plan to formalize a relationship with Build in SE," adding that Villa's activity in the context of BuildInSE "is on her 'own time' at her expense."
VNC research indicates that Villa's BuildInSE was formerly known as Modern Capital, which once had a contract to run a "Venture Fellows" program with LaunchTN.
LaunchTN staff recently [July 19] told VNC they could not readily provide any clarification on any such contract, which was reported in 2019 by Atlanta-based hypepotamus. VNC understands a new Venture Fellows program may be in-the-offing.
Update: On Sept. 16, 2022, LaunchTN staff provided a copy of a print-out of an MOU document that bears no signatures from the parties, but which a representative said was used in securing Modern's support of the original Venture Fellows agreement with Modern Capital, predecessor to BuildInSE. That document is here. LaunchTN also recently published criteria for candidates seeking participation in the new Venture Fellows program, here.
In Spring of this year, Villa completed nearly four years with Santa Monica-based Mucker Capital, wherein she supported acceleration of and-or Seed and-or Series A investment in portfolio companies. Mucker became an investor in Nashville-based fintech startup Blueprint Title during Villa's time with the VC.
For two years prior to her time with Mucker, Villa was chief of staff for Los Angeles-area-based CORE Innovation Capital, and maintained that title until after she relocated to Nashville, in 2017, according to her LinkedIn. Prior to CORE, Villa was head of investor relations for growth-capital investors in Velos Partners.
Her career also includes experience with National Public Radio's Santa Monica flagship FM, KCRW, as well as with Network for Teaching Entrepreneurship, TAG Strategic, and with TOMS.com LLC, where as a teenager she secured a challenging internship.
VNC research indicates Villa earned an interdisciplinary bachelor's degree in visual media at the University of California, Irvine. Earlier, she graduated with honors from Long Beach City College.
Now 33, Villa also has a substantial personal record of community and national voluntarism, a record that began not long after her high school graduation, if not sooner.
According to earlier media coverage, Villa was born and reared in the City of Long Beach in Los Angeles County. At 22, she was chosen Miss Long Beach 2011.
For a fuller sense of Villa's evolving thinking about her career and ecosystems' needs, venture challenges and more, here are two of the many sources we reviewed: Medium post (2022) | Upside podcast (2018) |
The CIO and her husband, who is a professional active in a range of music-entertainment segments, relocated from California to Nashville in 2017. VNC
. last edited 0934 16 September 2022
---