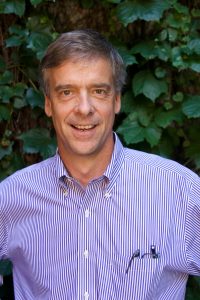 Please see Venture Nashville's accompanying story today on Tennessee tech transfer and commercialization activities, with additional comments from Gov. Haslam and Launch Tennessee CEO Charlie Brock.
Additional Brock comments: "We are excited about the early returns on [Launch Tennessee commercialization] activities. In particular, our strategy to have more industry expertise around the table with our Networks program holds great promise to increase the number of startups that are commercializing technology. As an example, of the 60 EIR's in the Life Science TN program, over 50 of them were not previously involved in any mentoring programs from our entrepreneur centers.
"Providing sufficient capital in the early stage is always a challenge, especially for companies navigating the so-called "valley of death" between Phase 1 and Phase II SBIR/STTR awards. We project the angel tax credit program that we initiated January 1 will be a boost to commercialization, as it's applicable to investments made in startups that are commercializing technology from an in-state institution, as well as to SBIR/STTR winners. Additionally, we hope to get funding during the legislative session to start an SBIR/STTR Matching Program. We have studied different elements of the 17 states that have matching programs and feel the timing is right for us in Tennessee, particularly as a complement to the other commercialization initiatives underway," said Brock.
The following verbatim notes were also provided in the past two weeks by ECD and LaunchTN staff:
LaunchTN
tracks the annual SBIR/STTR awards, as well as several other metrics related to commercialization, including:
Disclosures
Patent applications
Patent awards
Licenses
New Company Starts
SBIR / STTR grants, both $ and # of companies
LaunchTN's commercialization portfolio includes
SBIR Microgrants are available to Tennessee-based early-stage companies that are or will be applying for an SBIR/STTR Phase I, Phase II or Fast-Track award. The program is intended to increase the number of quality SBIR/STTR applications by providing financial support for SBIR/STTR grant-writing assistance. Microgrants are approved in the amounts of $4,000 (Phase 1) or $6,000 (Phase 2).
In its 2016 session, the General Assembly approved enabling language into LaunchTN's charter, allowing LaunchTN to manage an SBIR matching program. LaunchTN's request of $1.5MM to fund that program is under review for the FY18 budget. If funded, the program launches July 1, 2017 and will support truly innovative in-state companies in a variety of industries including agriculture, defense, education, energy and life sciences.
Matches made under this program leverage federal dollars, providing companies with additional runway to achieve key technical and financial metrics during the "valley of death" between Phase I and Phase II SBIR/STTR awards. With this program, Tennessee joins 17 other states currently administering SBIR/STTR match programs, including neighboring states Kentucky and North Carolina.
In partnership with Life Science Tennessee and the Tennessee Advanced Energy Business Council (TAEBC), LaunchTN implements the Life Science and Energy Networks, which are milestone-driven, mentor-guided accelerators. The Networks have supported 23 companies to date in the life science and advanced-energy spaces, 50% of which have in-state university affiliation.
COSTARTERS + Researchers is a nine-week business-development program for research graduate students with a goal of introducing research-based students to entrepreneurship. The program was piloted at Tennessee Tech University in 2016. LaunchTN is expanding the program in 2017 to support commercialization efforts at UT Chattanooga, TTU, Vanderbilt University and the University of Memphis.
LaunchTN's University Venture Challenge features a commercialization track. The 2016 winner, Grow Bioplastics, received $12,500 in prize money and joined the 2017 class of the TENN Master Accelerator, also implemented by LaunchTN. Two of the eight companies in The TENN Master Accelerator cohort feature commercialized technologies. The other company, SweetBio, is a product of the Memphis-based ZeroTo510 accelerator, which specializes in medical device commercialization.
LaunchTN, in partnership with TAEBC, has submitted to be the Business Mentoring Partner of Innovation Crossroads, a new Oak Ridge National Laboratory initiative that will support the next generation of energy startups.
Additionally, LaunchTN has worked tirelessly since its inception to strengthen relationships among research institutions, universities, corporations and entrepreneurs to make the research ecosystem friendly to startups, including those commercializing technologies. [###]
.
---