Digital Nashville, the online and on-the-ground community, now has about 2,000 registrants and will soon expand its programs and services.
DN Co-Founder and Managing Director Elin Eifler Mulron told VNC yesterday that her group, which has worked 14 months to make Nashville more fertile ground for digital-media professionals, will soon announce further initiatives.

Mulron said one new offering will be a monthly newsletter; but, she declined, for now, to provide details on more ambitious plans now afoot.

DN aims to serve individuals working in a wide range of digital-media fields, including web designers, application developers, bloggers, authors, consultants, marketers, entrepreneurs and many others -- weighted toward the digital "Creative Class."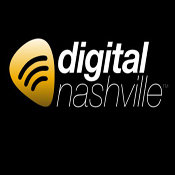 Digital Nashville programs and services currently include the free-registration DN site; special conferences; Digital Entrepreneurs special-interest group; community-service projects; education and social events; online communities (DN, Facebook, LinkedIn); a job-match board, and other benefits.

Mulron, 31, said that despite inevitable economic pressure, she and many others want to retain the "free-membership model," through which individuals, rather than corporations become DN "constituents."

With 2,000 unduplicated registrants tethered via DN's Ning, LinkedIn and Facebook sites, the DN constituent base seems to be growing steadily.

Even so, Mulron acknowledges DN at times struggles to cover very real business costs, ranging from the cost of DN's
business-level Ning webpresence to taxes; some legal, insurance, marketing and promotion outlays; and program-production and venue costs that aren't covered by sponsors or volunteers. The DN enterprise was formalized as an LLC less than a year ago.

Mulron said she and most other stakeholders are averse to introducing a member-dues requirement. That said, she acknowledged the possibility DN may eventually offer a "freemium" level of services and other memberlike benefits.  Decisions regarding such strategy and tactics are worked-out by Mulron in concert with the DN community advisory board and volunteers.

Mulron's emphasis on "constituencies" is consistent with her description of DN as "very grassroots" and "very democratic," i.e., in how it chooses to invest its time; its eagerness for open-framed collaboration with other tech-oriented group; and, with regard to its determined independence from other organizations or camps.

On that last point, for instance, Mulron discussed DN's approach to its relationship with the better-heeled and much more formalized Nashville Technology Council. Mulron represents DN on the NTC board of directors, as an ex officio member.


"I see a long path in front of us of lots of collaboration," she said, adding that while "around the margin there's some overlap" of missions and constituents between DN and NTC, she doesn't see DN ever becoming a "sub-entity" of NTC, the latter being a corporate-membership entity.

Mulron said she presently has no concern about competition among pro-tech community groups, nor does she sense there are too many events and activities being launched by too many providers.

She noted that DN sees itself providing "connective tissue" that sustains connections within an audience characterized by "tons of diversity," and which needed a place to gather, virtually or actually, in between such "one-off" events as Barcamp, Podcamp and StartupWeekend.

"My feeling is, 'The more, the merrier'," she said. All the tech community's major events seem to be drawing full houses, she continued – adding, "if we get to the point of saturation," then a reappraisal will be in order.

Mulron acknowledged, also, that at this relatively early stage of development "we've all been so busy taking the low-hanging fruit, that it's hard to kind of step back" and assess what larger community objectives might be served.

Eventually, she said, there'll be some "level-setting" in the broader community, and one or more groups may seek to do more
with digital Music, education, mentoring, co-working space development and otherwise supporting entrepreneurs.

Mulron said she believes there's enough differentiation between NTC and DN programs and services, in particular, to ensure no harm from competition.

More generally, Mulron said she sees programs offered by pro-tech groups varying widely over time: for example, with regard to targeted industries or technologies; "slants" or approaches to issues and levels of sophistication for individual programs; and, the style and format in which each host group executes its projects.

Mulron noted that participants in both NTC and DN naturally share an interest in furthering their business interests, as well as their social agendas. She stressed, however, "not a single person has made a dime off Digital Nashville" operations, themselves.


Mulron credits two other local technology executives, Skip Franklin (at left) and Jeff Skillin, with introducing the Digital Nashville concept, which she has subsequently led. Both Franklin and Skillin were onboard PassAlong Networks, prior to its demise. As previously reported by VNC, Franklin is now working with former PassAlong CEO Dave Jaworski on a new venture.

Through her own two-year-old sole proprietorship – Elin LLC, doing business as Digital Edge – Mulron consults to digital-technology and entertainment clients, providing business strategy, product development, guidance for developing effective Web and social-media presence.

Before relocating from Atlanta to Nashville two summers ago, Mulron served as director of digital-media strategy for Turner Broadcasting. Earlier, she was a Seattle-based product manager for Amazon.com's Worldwide Digital Media Group; a San Francisco-based consultant with McKinsey & Co.; and, a manager with Asurion, the Nashville-based cell-phone insurer and replacement company.

Mulron's husband, Tim, is a serial entrepreneur and corporate-finance executive, who is currently working on a startup, which Mulron described as still in "stealth mode."

Mulron was reared in New York City, then earned her bachelor's in economics at Yale University, and her MBA at Stanford University Graduate School of Business. ♦

Related Articles