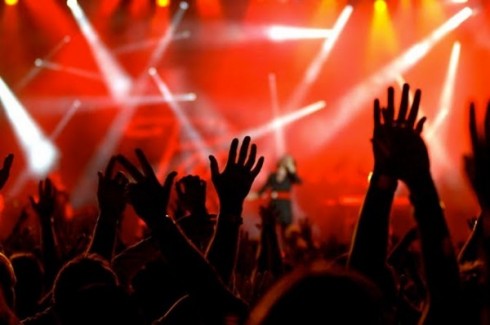 MUSIC BIZ (the Music Business Association) announced during its recent annual conference in Nashville a new data resource of potential value to Music-sector startups and other innovators.
New Jersey-based Music Biz collaborated with Washington, D.C.-based Lots of Online People LLC (LOOP) to create the offering, which is initially being offered only to Music Biz members.
This resource is to be available for purchase by non-Members after an undisclosed period of exclusive discounted sales to MusicBiz Members, a spokesperson for the partners told Venture Nashville.
The partners say the new Music Biz Consumer Insights portal (hereafter, MBCI) contains "regularly updated" data on U.S. music consumption, with interactive research summaries available on such topics as Music Consumption, Discovery, Digital Natives, favorite Genres and Devices, Streaming and other issues or factors.
VNC was provided the following sample links to related data/information on an assortment of subjects: Artist/Market Profiling ... Audio Consumption ... and High Res Market Testing.
Findings in the MBCI repository can be modelled and applied for direct marketing purposes via access to a larger sister database maintained by LOOP, comprising data related to about 250 million U.S. residents, the partners told VNC. Pricing has not been published.
Those with access to all this material may apparently browse troves of consumer data and may buy and download marketing reports on such topics as Music and Millennials, In-Car Music, Audio Hardware and so on.
David Lewis
AudienceNet, LOOP
Washington, D.C.-based LOOP is a recently formed U.S. entity created by principals of UK-based AudienceNet with two formerly independent U.S. companies identified as New Partners and VEDA Data (the latter is fan-analytics startup VEDA Data Solutions).
London-based David Lewis, the CEO and founder of AudienceNet, said of the MBCI offering in a June 23 Music Biz press release, "This powerful resource has the potential to make a massive impact on the U.S. music industry, which is becoming more and more data-centric each year."
The AudienceNet website says Lewis is focused on Music, Entertainment and Technology, and explains that he has been involved in research projects related to "hundreds of recording artists from the most established (the Beatles, Madonna, Red Hot Chili Peppers, Robbie Williams, Kylie Minogue etc.) to numerous newly signed acts... [He has also] been closely involved with the application of online research methodologies across four continents, since their earliest inception."
VNC would welcome word from anyone who has tried the new data resource. VNC
.
---