MUSIC-industry conferences and the expanding alumni network of Project Music at the Nashville Entrepreneur Center are among factors helping to make Music City a strategically important crossroads for industry investment, as well as creativity and tech innovation.
For example, major conferences and exhibitions held downtown in the past few weeks by the Music Business Association (MusicBiz) and the National Association of Music Merchants (NAMM) seem to have drawn numerous startup representatives to town, with startup teams plentiful among presenters, exhibitors and attendees. Both conferences, by the way, had significant Project Music participation and collaboration.
Here are capital updates on just two of the hundreds of companies that fielded people at one or both these recent events.
Marcus Cobb
JAMMBER, a Chicago-spawned 2015 graduate of the Project Music accelerator at the Nashville Entrepreneur Center, has nearly 300 enterprise companies signed-up for the beta offering of its platform, which simplifies music-project team members' interaction, paperwork and payments, as well as tracking songs' metadata everywhere and managing royalty splits, among other functions. The current big target is the Music-Performing Arts sectors, with future potential verticals including Film & Television, Videogames, Healthcare and Construction. Since inception, it has raised $417K Seed and now aims to raise a fresh $1.2MM, mainly for platform security and for staffing-up for sales and related functions. CEO Marcus Cobb says the company competes most directly with Stockholm-based Auddly. Jammber SaaS, API and Data units are mapped into an ecosystem of strategic partners (touring, merch, crowdfunding, ticketing), Add-ons (think Slack, Dropbox, et al) and data Subscribers (potentially from Google and Billboard to Shazam and Spotify). Previous VNC Jammber coverage here.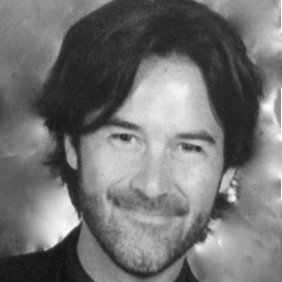 Pascal Pilon
LANDR, the DIY music mastering platform, was founded in Montreal in 2012 and has raised $8MM. During last week's NAMM Summer show in Nashville, Co-Founder and Chief Creative Officer Justin Evans said after joining a NAMM panel discussion that LANDR is raising additional capital, and introduced Venture Nashville to LANDR CEO Pascal Pilon. In a brief phone interview, Pilon confirmed that the Musictech startup has previously raised $8MM (though higher amounts have been erroneously reported in some quarters) and it has a roughly $4MM converitble-notes raise now underway, with perhaps $1MM-$1.5MM left to recruit. LANDR did a Series A in 2015 with Warner Music. Pilon said it's likely that within 18 months the company will pursue a Series B raise in the $12MM-$15MM range, with an $80MM pre-money valuation. Music entrepreneur and advisor John Rudolph of L.A., NYC and Aspen (etc.) is a lead advisor and maintains some Nashville presence, Pilon noted. Pilon said he agrees with other observers' comments that LANDR is truly "disruptive" and meets resistance in the mastering community among most mastering engineers below the topmost tier. Artists and many mixing engineers regard LANDR as a important ally, allowing them to quickly create more fully produced demo's or publish their works, said Pilon, adding that LANDR also reduces time, spending and stress associated having to turn to out-of-the-loop mastering engineers to change or rework works gone awry. The LANDR platform's freemium model supports hobbyists without charge and offers three paid support packages, up to the Pro level.
. last edited 4:13pm 28 June 2016
---