CROM CARMICHAEL's Nashville business network led to his taking a minority stake in Nashai Biotech. It's the only one of his dozens of Angel portfolio investments that has a cross-border footprint.
Though he recently told VNC he'll be exiting "7 to 10" of his many portfolio investments by 2016, Carmichael said he has no plans to exit Nashai.
In the U.S., Nashai markets direct to consumers its TeaFlavin brand tea extract in softgel capsule form, as a dietary supplement for reducing cholesterol. The product is known as Choleve® when marketed for incorporation into functional foods and drinks.
Nashai was founded in Nashville in 2001 and subsequently established an office in Shanghai. The company's name was created using syllables from "Nashville" and "Shanghai."
In 2002, Nashai obtained both the first health-food license granted by the Chinese government, and the first Chinese license issued for the use of theaflavins active ingredients from tea, according to its website. Its theaflavins-blending processes are protected by China and U.S. patents, and it has patents pending elsewhere.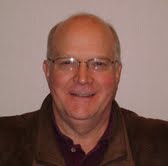 Carmichael
Such cross-border businesses don't merely pop-up spontaneously. They're often a result of entrepreneurs tapping layers of personal networks.
Now age 65, Carmichael's dozens of Angel investments and family ties to local businesses and to Vanderbilt University probably helped to ensure he'd hear early-on of the idea that would become Nashai.
Here's how it worked, this time: China native and now Irvine, California resident Jian Zhao is Nashai's founder, majority owner and chief financial officer.
Earlier in his career, Zhao was among investigators collaborating with long-time Vanderbilt University School of Medicine Prof. David J. Maron, M.D., on research into possible cardiovascular benefits of theaflavins. Carmichael said Maron is not an investor in Nashai.
The potential significance of that research on theaflavins came to the attention of Mike Hassell, then associated with the erstwhile Chancellor's Fund at Vanderbilt University and more recently co-founder the chief investment officer for Conduit Corporation, a local seed investor and business incubator that got some of its early impetus from the Chancellor's fund.
Hassell, who was also previously an executive with Carmichael's Knowledge Products publishing company, soon enlisted Carmichael and others in a $500,000 capital raise to raise approximately $500,000 to underwrite work needed to gain regulatory approval for its theaflavins-based offerings in China.
It has six employees and generates "nice sales and reasonable profits" in the U.S. by selling its TeaFlavin® branded extract of green tea to consumers online; and, via its key contract with its only B2B customer, retailer Amway, Carmichael told VNC.
With Nashai's 13th corporate birthday approaching, the company recently mandated a broker to help forge new relationships with U.S. makers of food bars and other products, which could lead to inclusion of Choleve into functional foods and beverages, Carmichael told VNC.
Meanwhile, in China, Nashai continues to pursue regulatory approvals need there prior to commercialization. It hopes to receive government approvals during 1H 2014, after which it would recruit a China bottler and begin marketing a beverage containing Choleve, he said.
Nashai buys fresh green tea from China growers; and, relies on Century Bio-pharmaceutical Co. in Wuxi to blend and package raw materials into Choleve capsules. Choleve is a blend of tea extracts enriched by theaflavins. Wuxi is about a three-hour drive from Shanghai.
Nashai has self-affirmed that Choleve is Generally Regarded as Safe (GRAS), an assertion it made in keeping with U.S. regulation, following review of related research and toxicology reports by an independent panel assembled by industry specialist Cantox, according to Nashai's website.
Though Carmichael currently has no other investments in companies with off-shore offices, he is an investor in Nashville-based TrackPoint Systems.
TrackPoint solutions enables customers with trucking operations in the U.S. and in other nations to track the locations of their trailers, using GPS-enabled systems, said Carmichael. More on his portfolio here. V