CROWDVEST.co has launched, offering online access to potential equity investment opportunities for accredited and non-accredited investors, as allowed by the 2012 Jumpstart Our Business Startups (JOBS) Act and "Regulation A+" changes of 2015.
CrowdVest LLC was chartered in Tennessee in December 2016 by Co-founders Matt McCall and Caleb Huey, who office in the Nashville Entrepreneur Center.
Regulatory A+ changes related to Title IV of the JOBS Act impose varying conditions upon companies that seek to raise within a 12-month period up to $50MM, a level some observers refer to as a "mini-IPO." (Crowdfunding under Title III has a $1MM ceiling and different requirements.)
The CrowdVest site today features its inaugural listing, which is in behalf of Green Leaf Investment Fund (GLIF), a real estate holding company for the expanding cannabis sector.
New York-based GLIF recently launched an initial $5MM raise to fund GLIF's initial cannabis warehousing and real-estate line of business. McCall said two other companies have signed-on with CrowdVest, with their preparations underway, and numerous other potential listing companies are in its sales pipeline.
For each investment lead displayed, CrowdVest LLC receives a listing fee and could receive warrants and shares of stock from each company raising money on the CrowdVest, according to its website.
McCall and Huey said they consider their main competitor to be SeedInvest.com, which was formed in 2012 and is held by SI Portal LLC, which has a separate broker-dealer affiliate.
VNC finds that another entrant, West Hollywood-based StartEngine.com has been formed by Howard Marks, who was founder-CEO of Acclaim Games, which sold in 2010 to Playdom. Closer to Nashville: Columbus, Ohio's Fundable.com and promoter LaunchRock.com are both part of the Startup.co platform.
Equity crowdfunding startups have also emerged in Canada (SeedUps Canada), Israel (OurCrowd), the UK (CrowdCube) and other nations.
McCall, a 41-year-old Pennsylvanian, has personally bankrolled development and launch of CrowdVest, he confirmed today. He is an author on equity markets and is a registered investment advisor, practicing via Penn Financial Group LLC (Dela.).
Penn Financial also maintains FUTRstocks.com, a research website, and McCall owns Point B Publishing, which produces newsletters. McCall's bio says he has been previously been a regular co-host or interviewee on a variety of Fox News properties, among other media appearances.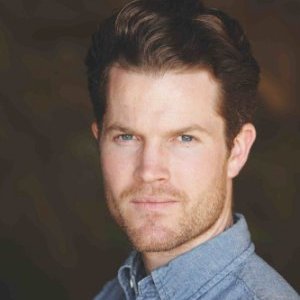 Caleb Huey
Huey and a recent staff addition are working essentially fulltime on CrowdVest here, while McCall splits his time between his Nashville and New York residences and other business interests, now that the platform has become operational.
Huey, 28, relocated to Nashville three years ago from his native Los Angeles to establish a presence for CDMG, a Torrance-Calif.-based interactive marketing agency specializing in investor awareness.
Huey continues to represent CDMG in recruiting and serving agency clients and acknowledged synergy between the CrowdVest platform and CDMG investor-oriented marketing services. CDMG was founded by his father 40 years ago.
CrowdVest.co stipulates, "CrowdVest LLC is not a registered broker-dealer and does not offer investment advice or recommendations. CrowdVest LLC at no time takes possession of funds or securities of the offerings posted on www.CrowdVest.co. CrowdVest LLC does not receive any compensation in connection with the purchase or sale of securities."
Asked about any plans to seek SEC registration as a broker-dealer and about outside legal and other advisors, the co-founders declined to comment at this time, citing regulatory, competitive and other considerations. VNC
.
---