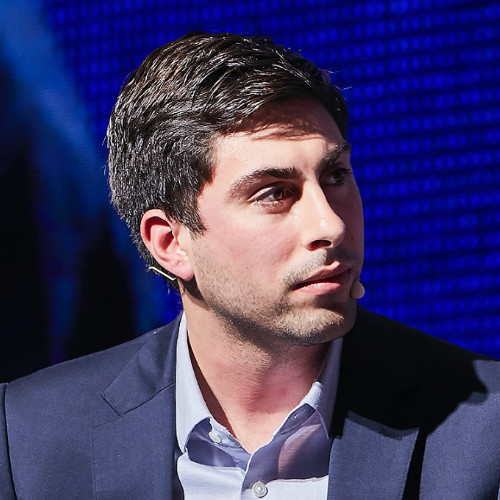 Update: March 18, 2021: 210K Capital on March 5, 2021 raised its target to $30MM, showing $18MM in from 64 investors in on that date. Our original 28 Jan. 2020 story follows below. -Ed.
TYLER EVANS, a managing partner of UTXO Management Group in Nashville, confirmed that his firm is general partner in 210K Capital LP, which on Jan. 16 made an amended SEC filing for a $10MM+ investment raise focused on digital assets associated with bitcoin, the cryptocurrency.

The latest SEC entry shows $2.4MM in the till toward its current $10MM fundraising goal. Its original filing in September reflected $850K in, against a $6MM goal. This story will be updated, as warranted.

The fund was created by Evans and two fellow UTXO team members: General Partner David Bailey and Managing Partner Coyn Mateer.
In November, Evans told Venture Nashville the fund is "entirely focused on digital assets and cryptocurrency," with strongest interest in bitcoin and bitcoin-related products, derivatives, analogs or strategies, plus blockchain plays with higher upside.
Evans today explained that while the fund has a hedge-like structure, its focus is on serving an underserved market that seeks exposure to an array of cryptocurrencies and other digital securities, derivatives and other instruments, rather than simply to hedge against portfolio risk.
The firm's advisors include attorney Gray Sasser of Frost Brown Todd in Nashville; fund administrator Theorem Fund Services (Chicago); and, its auditor is Richey May Co. (Englewood, Colo.). Most investor relations is handled inhouse by MP Coyn Mateer.
The liquid fund with one-year lockup is aimed at realizing gains through trades involving digital assets, rather than solely buying bitcoins and holding them for appreciation.
Evans said the four-year program, which began in 2019 -- and could ultimately recruit as much as $100MM -- is not likely to have more than 40 LPs prior to its terminus in 2022.
Given its emphasis on value and growth metrics, Evans said the fund will on average make roughly five "high-conviction" bets each month.
The fund will have U.S. accredited investors. Friends, family and, increasingly, high net-worth investors in the Southeastern U.S. make up UTXO's investor base. The new fund's investors rose from 5 in September to 12 on last week's filing.
Evans said he believes 210k Capital's entry has significant advantages, in that its principals have been active in the sector since 2013, have extensive industry networks and have played key roles in bitcoin media and in the broader digital-asset arena.
He said there are other entrants in the space include San Francisco-based Panterra Capital, a U.S. bitcoin investment firm that is focused more on large institutional investors and offers a wide array of funds. In contrast, Evans said UTXO maintains a pure-play fix on digital assets that are liquid, rather than on less liquid investments, such as VC funds.
Notably, the new fund is rising just ahead of the next preordained Bitcoin Halvening (or halving) of a portion of the rewards and fees that cryptocurrency miners earn from using massive computing power to confirm secure blockchain transactions.
These halvings occur each time 210,000 bitcoin "blocks" are validated by "miners." The gradual step-down of rewards for mining was built-in at the inception of bitcoin in 2008, to increase downward pressure on the supply of bitcoins.

Though two previous Halvenings (2012, 2016) helped to produce upward jolts in bitcoin pricing -- and some observers point to a recent uptick in Google searches on the subject as suggesting another bitcoin boomlet ahead -- other analysts think the market may already have baked-in the halvening.
Still others note that a drop in bitcoin prices cannot be ruled-out. Tyler published a related blogpost Jan. 29 here.
David Bailey
Coyn Mateer
Bailey, Evans and others quietly set up shop in Nashville for their cryptocurrency- and blockchain-oriented BTC Media (owned by BTC Inc.) months before Venture Nashville discovered and reported on the company, beginning in 2015.
BTC twice held major conferences in Nashville that were focused on use of blockchain in healthcare. Moreover, BTC was for several years a close Nashville ally of John Bass's Hashed Health venture, focused on corporate blockchain applications.
However, about the time of its very successful Bitcoin conference in the Bay Area in 2019, Bailey, Evans and others decided to return their focus almost entirely to bitcoin, including its Bitcoin online magazine and events.

BTC's Bitcoin 2020 conference is March 27-28 in San Francisco.

Evans, 27, said that he and his wife, Grace Beer Evans, who is an investment associate with Elmington Capital Group in Nashville, reside in Davidson County, love Nashville and have no desire to leave. The couple are both University of Alabama grads. VNC
. last edited 1248 18 March 2021
---