Serial entrepreneur with global chops leads talented core.
Andretti SPAC eyes 1Q24 closing with Nashville-born Industrial Gen AI firm.
News comes as interest in genAI, LLM, Quantum, AI, chatGPT surges.
Andretti also has close ties with Nashville's Bridgestone Americas
Nashville is an operating site, home for CEO, some other key team members.
---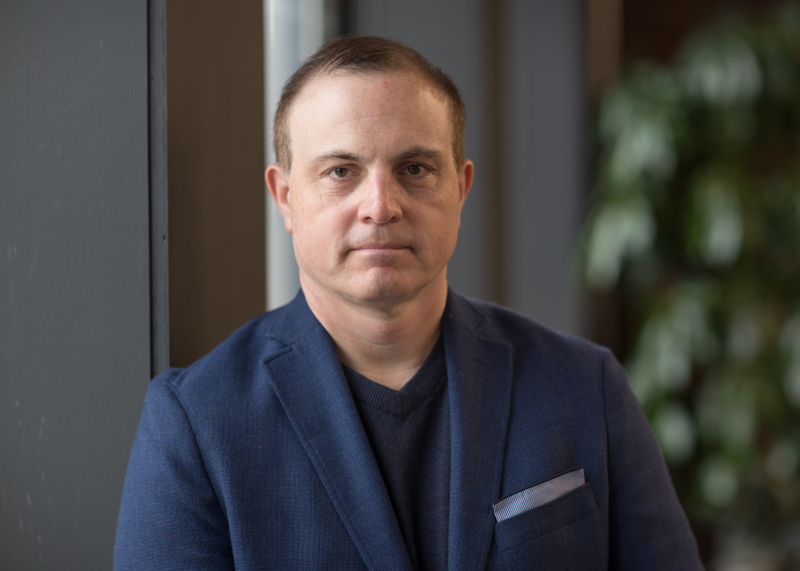 Christopher Savoie JD MD
Co-Founder, CEO
WITH an eye toward an impending shareholder vote and transaction closure in 1Q CY 2024, CEO Christopher Savoie, who splits his time between Nashville and Boston when not traveling globally, is working toward combining and integrating his quantum-inspired Zapata Computing -- an "industrial generative AI" software company dba Zapata AI -- with a merger sub of Andretti Acquisition Corp. (AAC).
Savoie, 52, has been based in the Nashville area about 15 years. A small group of Zapata AI workers are currently based in Nashville, as well as in Toronto and in Boston headquarters.

SEC and other postings by AAC, Zapata AI, Savoie and others make clear that, in this crucial phase of its market expansion, Zapata AI aims to use generative AI, "classical" computing tools and techniques, and "quantum-inspired" algorithms and software "to solve enterprises' most computationally complex problems."
On Oct. 27, SPAC-formed AAC (NYSE:WNNR) filed a preliminary S-4 proxy statement that, when finalized, is meant to pave the way for AAC shareholders to vote up or down on AAC management's plan for the Zapata AI combination with AAC's Tigre Merger Sub Inc., with the operating company adopting the Zapata Computing and Zapata AI identity. AAC SEC filings are here.
AAC is obliged by SPAC standards to close an acquisition transaction on or before April 18, 2024, although a deadline extension, if allowed, could keep that window open until Sept. 6, next year. AAC is not limited to completing only a single merger.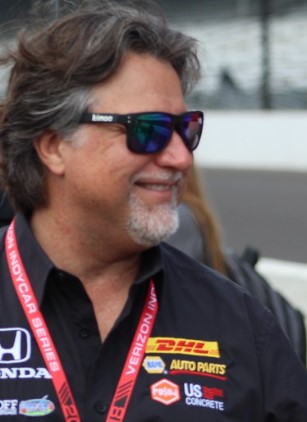 Michael Andretti
(Zach Veach)
AAC is led by Chairman/Co-CEO William Sandbrook and Co-CEO Michael Andretti, who is also Andretti Autosport CEO and chairman, with duties including oversight of Autosport's advanced technology arm, Andretti Technologies, which is based Indianapolis, a five-hour drive from Nashville.
Andretti Autosport is in the process of rebranding as Andretti Global, operates in eight platforms and seeks to expand its footprint. The company recently revealed its major silent co-owner to be Dan Towriss of the Indiana-based insurance and financial services platform Group 1001.
A retired checkered-flag driver himself, the younger Andretti is a son of legendary Indy and F-1 driver Mario Andretti. The Andrettis have recently announced filing for creation of a new Formula I team, after having an acquisition of an existing F1 team proved elusive in 2022.

The AAC SPAC initiative is significant for Tennesseans, not only because of the innovation impact of the transaction and the fact that Zapata AI originally planted its flag in Nashville, but also because Mario Andretti and his globally prominent business have business ties to Nashville-based Bridgestone Americas, for which Andretti is a high-profile ambassador. Bridgestone's Firestone tires are invariably aboard Andretti racing entries.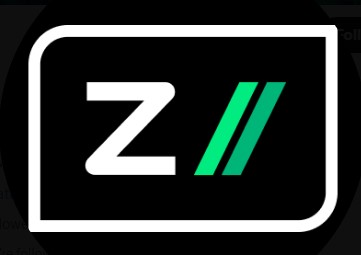 Sandbrook said during a recent investor call that, particularly with interest in generative AI expanding exponentially, Zapata AI has the "foundational" opportunity to establish first-mover advantage in delivering generative AI for customers, a large share of whom realize their greatest returns on generative AI investment are likely to be achieved by training and deploying not the largest language models, but through creation, training and deployment of corporate language models trained with internal proprietary language and other data.
Sandbrook emphasized that with rapidly growing emphasis on development and commercialization of technologies for mobility, AAC now has an opportunity to leverage knowledge and technologies in motor sports, in which many see Andretti Motorsports as holding pole position.
During the same investor call, Savoie seemed to relish Zapata AI's clear sense of mission.
He acknowledged that whereas Zapata AI has been "in a dead-heat with competitors in terms of numbers of patents filed," taking into account both U.S. and European Community filings, Zapata AI's international applications are far outpacing numbers logged by Meta or Google.
He said the the firm is operating as "an enterprise software company building Industrial Generative AI," in a manner similar to chatGPT, but taking the generative power of Zapata AI tools and applying them to "critical industrial gaps involving both language and data."
While focused intensely on supporting motorsports innovation, Savoie regularly takes opportunities to note that Zapata AI's offerings could in future be deployed into other sectors, e.g., Pharma drug discovery.
The global explosion of interest in ChatGPT is readily apparent, to say the least.
Equally important to our region, Tennessee has reached the early-stage leaderboard for development and commercialization of electric vehicles, power trains, battery development and other sustainable mobility targets.
Many initiatives large and small are afoot statewide, including these near-term examples:
► The EPB Quantum Network, based in Chattanooga, is powered by Qubitekk with Aliro Quantum for control and navigation is now open for customers.
► Vanderbilt University in Nashville is accepting grant applications for Generative AI Seed Grants (deadline Nov. 8, next week) for VU aspirants tackling LLM applications. The organizers say the initiative may draw industry involvement.
► Two of the state's Smart Mobility advocates -- TennSmart and The Company Lab -- are taking applications til Nov. 10 for participation in a Sustainable Mobility Reverse Pitch. The Pitch, itself, is to be Dec. 5-6 in Nashville. The Four Problems to be addressed for industry: Workforce Optimization, Quantum Connection, Charging Infrastructure, and Smart Transportation Integration.
► The 2024 Sustainable Mobility Summit has been set for May 21-23 in Chattanooga. Details on The Company Lab project here.
► At Oak Ridge National Laboratory (ORNL) in East Tennessee, the latest Innovation Crossroads lab-embedded entrepreneurship program has seven cohort members that are advancing, including startup Qubit Engineering, focused on Wind Farm layout optimization powered by Quantum computing.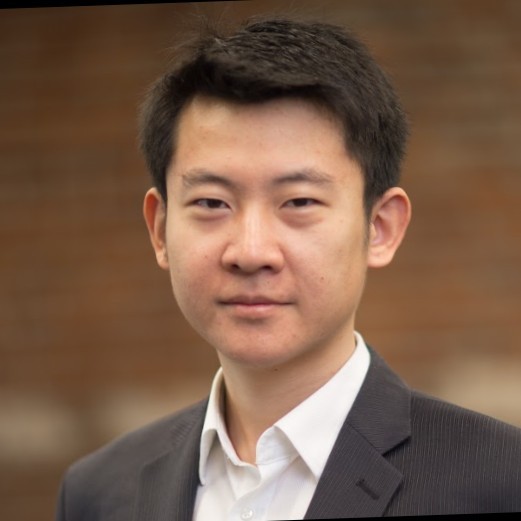 Yudong Cao PhD
Zapata AI founder and CEO Savoie and his Boston-based Co-Founder, Founding Scientist and CTO Yudong Cao PhD established Zapata AI in 2017.
The company announced in 2018 that Zapata AI had established an exclusive license agreement with Harvard's Office of Technology Development for commercialization of algorithms research conducted within a Harvard lab. Release here.
We note that Cao commented happily on LinkedIn regarding his recent visit to Nashville for the Big Machine Music City Grand Prix, which will repeat again here, Sept. 13-15, 2024.
Among others cited as Zapata AI cofounders are Alán Aspuru-Guzik (Toronto), Jhonathan Romero (Boston), Jonathan Olson (Boston), and Peter Johnson (Boston). All four men hold PhDs.
Other key team members include General Counsel Nicole Fitchpatric (Nashville); VP Marketing and Communications (San Diego) Mick Emmett; VP Engineering Eric Reuthe (Nashville), CFO Mimi Flanagan (Boston) and Chief People Officer Dalbir Singh (Seattle-Boston).
According to AAC management during a Sept. 6 investor call, depending of the degree of SPAC shareholder redemptions following an affirmative shareholder vote, the pro forma equity value of a realized merger could be in the range of $281MM-$365MM. Press release and temporary audio file from investor call linked here.
VNC search of SEC records shows five startup and growth filings by Zapata Computing during the past five years, with aggregate aspirational goals (equity, convertible debt) totaling north of $94.7MM, prima facie, with aggregated reported investment-in approximately $65.7MM across five raises, subject to conversion adjustments.
Separately, VNC research shows Vermont-based Alumni Venture Group also filed for a roughly $2.4MM raise related to Zapata AI, via an apparent SPV here.
Zapata AI announced three years ago that it had to that point raised north of $64MM.
Corporate and institutional investors named by various online sources as having invested in Zapata over the years include Comcast Ventures, Pitango Venture Capital, FF Science, Prelude Ventures, BASF Venture Capital, Robert Bosch Venture Capital, The Engine, Honeywell Ventures, ITOCHU Corporation, Merck Global Health Innovation Fund, Ahren Innovation Capital, Pillar VC, and others.
Prior to this, Rhode Island native Savoie's most visible entrepreneurial role in Nashville was a result of his founding of startup TazzleIT, which once produced and marketed data-sharing security devices for users of Blackberry mobile phones. His Tazzle co-founder and president in Japan was Bruce Haendel. Related VNC coverage here and here.
Savoie's previous experience includes Founder-CEO Kyulux (Tokyo, Boston); Founder-Chairman GNI Group (pharma; Tokyo); Founder-CEO Dejima (> Sybase > SAP); and, corporate roles with Nissan North America and Verizon.
Savoie is a serial entrepreneur and, among other achievements, he is, as noted here on the Zapata AI website, "the original inventor of AAOSA, the AI natural language interface technology used to develop Apple's Siri."
He holds MD and JD degrees, earned at Kyushu University and Nashville School of Law, respectively. Biology was the focus of the bachelor's degree he earned at the University of Rhode Island (1992). His LinkedIn is here.
He and his wife, Amy J. Savoie PhD, reside in Brentwood. She is a biotech patent attorney.
Savoie was also a founding board member of the national quantum economic development consortium (QED-C). He holds both U.S. and Japanese citizenship.
CTO Cao's doctoral research at Purdue focused on quantum computation, and prior to joining Zapata he was a postdoctoral researcher at Harvard University, according to his LinkedIn.
Among advisors who've been named in association with the SPAC offering and related matters:
Cohen & Company Capital Markets, a division of JVB Financial Group, has been serving as exclusive financial advisor and lead capital markets advisor to AAC.
Foley Hoag LLP has been serving as legal counsel to Zapata AI. Paul, Weiss, Rifkind, Wharton & Garrison LLP has been serving as legal counsel to AAC. Among other firms named in various capacities: Skadden Arps. ICR is handling some PR tasks.
Paul Kruse, then of Bone McAllester, now with Spencer Fane, has previously done some trademark work for Zapata AI, including filing for its Orquestra brand, which a USPTO filing says is centered on providing "temporary use of non-downloadable quantum computer operating programs and quantum computer operating systems."
Savoie reviewed his background and the evolution of Zapata AI and his thinking, during an Oct. 24 podcast interview, on Accelerate's Absolute Return Podcast here.
Readers are encouraged to visit the excellent Zapata AI website, which provides a wealth of information, with extended cogent commentary by CEO Savoie. Its management presentation as-of September 2023 is here.
Zapata AI's website explains the company adopted the paternal surname of Emiliano Zapata Salazar.
Zapata, of course, was the legendary and controversial revolutionary who led Mexico's agrarian movement, until his assassination by rivals in 1919.
Update Nov. 2, 2023: On Feb. 22 this year, a representative of Zapata Computing aka Zapata AI formally filed with the Tennessee Secretary of State to change its principal registered place of business from Brentwood to Boston, according to the history section of the company's state records online.
A spokesman for Zapata AI told VNC on Nov. 2 that the company has been considered headquartered in Boston since its founding. Massachusetts state records online today show Boston as having been designated the corporate headquarters since 2018.
This story will be further updated, as warranted. Other VNC artificial intelligence coverage here. VNC

. last updated 0635 3 November 2023
---