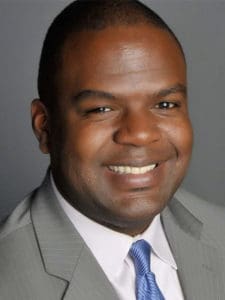 COURTNEY POGUE, six weeks into his job as director of economic and community development for Metro Nashville Davidson County, is prioritizing community engagement and strategic planning, while assessing opportunities to support workforce development, small business growth, entrepreneurship, and industry recruitment and expansion.
Asked today by Venture Nashville whether or not, even at this early stage, he has detected potential opportunities to foster additional growth in industry sectors beyond Nashville's traditional Healthcare and Music verticals, Pogue immediately responded that he has a sense that financial services and fintech might be among verticals that warrant further economic development.
Though Pogue's mention of fintech as an example of such an opportunity was impromptu, the idea could prove timely.
For, coincidentally, on June 4, Nashville Entrepreneur Center CPO/COO John Murdock told VNC that fintech "is an industry we continue to keep our eye on. At this time, we don't have any fintech-specific programming to announce, though we continue to offer support for fintech companies in our industry agnostic programming such as inflight."
Though the Nashville's fintech-payments ecosystem has been real for at least 25 years -- and increasingly robust since the end of the Great Recession -- Nashville companies looking to participate in a fintech accelerator or incubator must still look to New York City, St. Louis, Charlotte, Birmingham or other cities for that sort of support.
Nashville -- and the Mid-South, generally -- are now home to a growing number of fintech players, as evident in previous VNC fintech coverage here.
Meanwhile, at the national level, several very high-profile VC/PE intelligence publications and advisors -- think CBInsights, Pitchbook, FT Partners, among many others at home and abroad -- have begun to report on rapidly growing interest in fintech for the healthcare sector, driven partly by growing consumer self-pay obligations.
The apparently accelerating of convergence of healthtech and fintech may signal a developable opportunity for Greater Nashville to capitalize on its HCIT, payments, revenue cycle and related savvy to increase "export" sales of HCIT and fintech solutions created in Nashville to customers nationwide.
Just such an opportunity was suggested by a landmark 2016 report by researchers of the Brookings Institution, attention to which seems to have waned since 2017.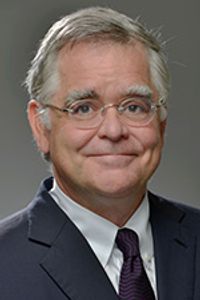 Mayor John Cooper
Mayor Cooper's announcement of Pogue's appointment came less than a week after the mayor joined Oracle executives in announcing the tech giant's plans for its city-shaping investment in Metro Nashville.
Pogue, who'll soon turn 48, took the ECD helm April 26 and is now hard at work at his post within the Office of Mayor John Cooper, a unit that is a matrixed organization. In Dallas, Pogue had a dedicated staff of 35 and an operating budget of $8.5MM, according to his LinkedIn here.
Metro's April 19 announcement of Pogue's selection for the ECD post stressed that his mandate includes developing "a master economic and community development plan for Nashville to boost the city's small, micro-and minority-owned businesses; attract and retain quality jobs and leverage economic opportunities to support equitable, sustainable development in all [of] Nashville's neighborhoods."
Pogue made clear today that he also assigns high priority to working with with historically black colleges and universities (HBCUs). HBCUs in Metro Nashville include Fisk University, Tennessee State University and Meharry Medical College.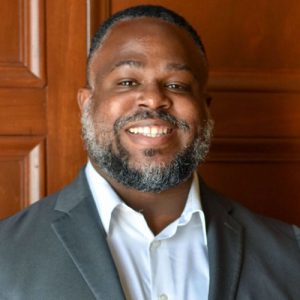 Eric Brown
He added that in these and other efforts he'll enlist Eric Brown Jr., who is manager of North Nashville Economic and Community Development. Both men operate within the Office of the Mayor.
Prior to joining the Cooper team, Pogue led economic development for the City of Dallas. Before that, he directed economic development in Clayton County, Ga., which intersects with the Atlanta metro area's southeast corner.
Earlier, while based in Chicago, he was deputy director of economic development for Cook County, the nation's second-largest county.
Also, while he was owner of the Waterworks Group, an economic development and real-estate advisory services firm, he advised clients regarding, among other things, Low Income Housing Tax Credits (LIHTC), New Market Tax Credits (NMTC), Community Development Block Grant (CDBG), tax-increment financing, and other matters.
Pogue, who resides in Davidson County, is certified as an economic developer by International Economic Development Council and holds Economic Development Finance Professional and Housing Development Financial Professional designations via the National Development Council.
Mayor Cooper's April press release is here. VNC
. last edited 9 June 2021 1430
---