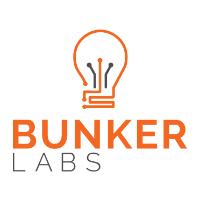 Updated - Bunker Labs Nashville announced Feb. 24, 2016, that the local program's founding sponsor is Comcast. The program is resident at the NEC.-Ed.
MILITARY VETERANS with entrepreneurial interests are invited to a Happy Hour at the Nashville Entrepreneur Center, Thursday, January 21, beginning at 7 p.m.
Backers of the event include the Nashville Entrepreneur Center, its emerging Bunker Labs veterans program and the Nashville Veterans Entrepreneurs Society, the latter a project of Nashville Honors Heroes, also nonprofit. Current or former active-duty military personnel are invited to register here for this week's event.
Blake Hogan, the EC's business partnerships director and a co-founder of the Bunker Labs chapter in Austin prior to relocating to Nashville last year, said this week's event is to be repeated on each third-Thursday.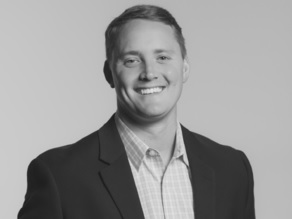 Blake Hogan
As reported by VNC in November, Hogan has been preparing for the EC a model for Bunker Labs tailored to Nashville and Middle Tennessee. Hogan, 31, doubles-in-brass as the emerging local program's executive director. Please see our earlier story for details.
As part of that ramp-up, Hogan confirmed today he actively scouting prospective members of an elite leadership council to support the Bunker Labs program here.
The leadership group for the Nashville region is to function in a manner similar to that of the national Council of 100 recently recruited by Bunker Labs headquarters, in Chicago. That group has twice been convened in Chicago in recent months, at the headquarters of sponsor William Blair & Co.
Among other outreach efforts, Hogan said he will represent the EC and Middle Tennessee entrepreneurship on a panel during SXSW Interactive in March.
The SXSW site shows a partial listing of the panelists, including Arkansas-based Chris Masingill, Federal co-chairman of the Mississippi-based Delta Regional Authority; Joey Deason, COO of the Mississippi-based Golden Triangle Development Link; Eric Mathews, executive director of StartCo in Memphis; and, Leslie Smith, president of EPICenter in Memphis.
Their topic in Austin: "Southern Entrepreneurship Takes Root." VNC
Note: Veterans entrepreneurship initiatives are among editorial public-interest focuses of VentureNashville.- Ed.
---