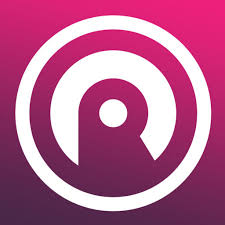 Update: CEO Erik Mendelson said April 2, 2018, "We started our token sale. New hard cap is 45000 eth or USD 25m." TuneToken page here.-Ed.
RECORDGRAM, the Miami-based and Nashville-linked provider of a music-collaboration app, today announced during TechCrunch Disrupt San Francisco its plans for a $300MM initial coin offering (ICO), using its token, dubbed TUNE. The offering is scheduled to begin mid-October.
On its crowdsale page, RecordGram says its ICO signals the introduction of "blockchain smart contract technology and TUNE tokens that will have at least 7 utility functions including app transactions and providing intellectual property rights and royalty payment transparency."
Venture Nashville reported Aug. 16 that RecordGram Co-Founder and CEO Erik Mendelson, an alumnus of the Nashville Entrepreneur Center's Project Music, said that if the company succeeded in raising $100MM or more via a token sale, the company is not likely to require another outside capital raise prior to its eventual exit.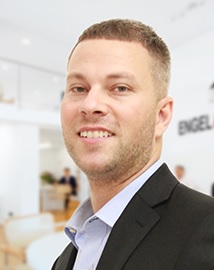 Erik Mendelson
Mendelson's announcement regarding the token sale came this afternoon during a Disrupt session that featured updates from Disrupt Startup Battlefield Alumni. RecordGram is a former TC Disrupt NYC Battlefield winner, among other distinctions.
Noting that a successful $300MM token raise would be the largest such raise thus far in CY2017, the CEO also stressed in his remarks streamed live this afternoon via TechCrunch that RecordGram aims to employ blockchain technology and TUNE itself as key parts of a broader effort to ensure transparency, prompt payments, fan tipping of artists, community rewards (e.g., for sharing content), advertising and more.
He also stressed that Lightspeed Venture Partners of Menlo Park and Florida-based New World Angels are among the company's investors, and that it has important ties via Project Music and other avenues to such organizations as Sony Publishing and Warner Music Nashville.
Mendelson (LinkedIn) took the stage in San Francisco this afternoon with his two cofounders: DJ Winston "BlackOut" Thomas and recording artist Shawn MIMS. Information online indicates that earlier this month Mendelson also "teased" the ICO offering during a Zurich, Switzerland ICO Summit.
The TUNE token Whitepaper and Business model both became available online as Medelson spoke. The link is here.
According to RecordGram material online, its app is an iOS mobile-based "music and video recording studio" that allows amateurs to collaborate on songs.
Via the platform, users select beats (instrumental backing tracks), write lyrics, record new tracks, and shoot videos, with sharing audio files via social-networks. App functions include tab (tablature), user creation, stage, vocal monitoring, and a notepad.
The crowdsale site describes RecordGram, itself, as "a Blockchain base platform for aspiring to collaborate with award winning producers in a global ecosystem." It has chosen the Ethereum blockchain platform for its token offering.
The crowdsale site also says that both the ICO "and the application of blockchain technology to Recordgram's business model shall be developed by Block Gemini Technologies FZ-LLC, based in Dubai, the capital of the Emirate of Dubai, within United Arab Emirates (UAE).
Block Gemini in Dubai says it offers a turnkey ICO solution, among other product solutions. Block Gemini was founded sometime earlier this year, according to its LinkedIn corporate profile.
Dubai has served notice in the past of its intention to become a blockchain hub. The city is also hub to such resources as the Fintech Hive, a fintech accelerator that, among other things, serves as a bridge between fintech startups and major international institutions based in the Dubai.
Today's whitepaper points to the tech team at Frost Brown Todd as providing legal counsel on the RecordGram ICO offering and related matters. In August, Mendelson said RecordGram's outside advisors included attorney Chris Sloan of Baker Donelson in Nashville.
On one of RecordGram's ICO-related webpages, the company says that in addition to Sloan, its advisors include singer-songwriter, producer and tech entrepreneur Will.I.Am (William James Adams); SF MusicTech Summit Creator Brian Zisk; angel investor Monique Mosely; entrepreneur Cameo Carlson, formerly with Universal Records and AppleiTunes; Samantha Saturn, a marketer and former SVP of Columbia Records; attorney Ryder Lee; Beth Raebeck Hall of Baker Donelson; and, veteran Nashville startup advisor Bill Brennan. VNC
. last edited 0916 3 April 2018
---