EARLY-STAGE Time Miner LLC -- mostly bootstrapped since its 2016 founding in Nashville -- is raising outside capital for its cloud-based platform, which enables professionals who bill by-the-hour to schedule and launch automatic retrospective collection and recording of potentially billable time from their client-related VOIP/voice calls, email, and texting activity.
In the midst of rising competition for both legal-services clients and staff, there is growing awareness that overlooking hours that are meant to be billed, and failing to track nonbillable time can become significant drag on law firms' financial margins and, ultimately, on partner compensation.
Sean Martin
Co-Founder Sean Martin, 48, who is also founding partner of the 20-year-old MHPS law firm here, confirmed that Time Miner aims to raise $250K to $500K yet this year, with an eye toward expanding B2B integrations, sales and marketing.
In the years immediately following inception of the Time Miner business, management raised about $120K in outside capital and invested about $280K for bootstrap development and promotion of Time Miner's mobile app. The app currently remains active via iOS/Apple and Android/Google Play during the expansion of integrations via the Time Miner platform, which management deems a far more sophisticated offering than the app, which was also well received.
Martin confirmed for Venture Nashville that a further capital raise as early as 2H 2026 is contemplated.
Time Miner has achieved a B2B foothold in the high-priority legal-services sector, after several years of onboarding attorneys, accountants, business consultants and other fee-earning knowledge workers who must track and report billable time.
In 2018, significant exposure for the original Time Miner app resulted from its competitive debut in that year's ABA TECHSHOW "Startup Alley" expo and pitch competitition. Related coverage.
Time Miner can track billable and predetermined no-bill time spent working with designated client or lawfirm contacts on specific matters or projects, and it can populate time compilations in relation to one or more legal matters.
Its platform offering connects with subscribers' existing productivity tools, which typically obviates the need for users to master new work processes, which Time Miner views as a key strategic advantage.
While many comparable offerings in the market emphasize contemporaneous time capture, Time Miner sees its on-schedule or on-demand retrospective capture as an important differentiator. Table stakes call for the company's commitment to "bank-grade" encryption (AES-256) and security, as well as data centers that are ISO 27001 and SSAE Type II certified.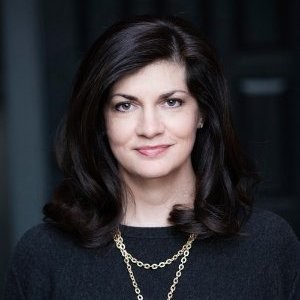 Monica Mackie
In addition to Sean Martin and Michael O'Dell (O'Dell having previously made a personal Angel investment in the business), members of Time Miner LLC include co-founders Pierce Schubert and Rob Laird (both are attorneys), as well as as Angel investors Monica Mackie (a former executive director of the Nashville Bar Association); Josh Henderson, an Angel associated with Hodges & Fooshee Realty Inc.; tech-savvy Kernel Equity; plus, an undisclosed independent Los Angeles area-based entertainment and events professional who participated in Time Miner's 'friends and family' funding.
Kernel Equity and closely aligned tech strategy, software and webdev firm DevDigital LLC have provided tech development for Time Miner for more than four years.
Time Miner's advisors now include attorneys Ed Landquist and Rob Laird of Baker Donelson. Its accounting is with Marcum and the company banks with Studio Bank.
Time Miner has over the years had conversations with sector incumbents and with potential strategic and financial investors.
The management team now focuses intensely on B2B growth, but is well aware of potential exit and inorganic-growth options and acknowledges immediate and prospective competitors in the field broadly defined as "time-keeping" space.
VNC interviews and online research suggests dozens of relevant North American incumbents, including Clio, Thomson Reuters eBillingHub, Smokeball, MyCase, Tabs3, Lollylaw, Juris, Sage Timeslips, Harvest, BambooHR, TSheets (Quickbooks Time), Toggl Track, RescueTime, ClickTime, Timely, TrackingTime, Hourstack, TimeClock Plus (TCPSoftware), BigTime, and human-cap management systems from Workday and Oracle, among many others.
Going forward, Time Miner's priority is on creating and securing additional integrations with major lawtech-oriented platforms.
The company already enjoys integration partnerships with Canada-based Clio (Themis Solutions Inc.), a company that offers a cloud-based legal practice-management platform; and, with RingCentral, the VOIP telephone and communications solutions provider.
Notably, Nashville's Gaylord Opryland Resort & Convention Center will serve as host for the two-day 11th Clio Cloud Conference, focused on the tech needs of the legal profession, Oct. 9-10. Clio says it will release its widely followed annual Legal Trends Report during the conference.
VNC research indicates Clio has previously completed at least nine investments and acquisitions. In 2021, shortly after completing its Series E raise, Clio attained a reported $1.6BN valuation.
Also suggestive of the sector's appetite for innovation, Clio recently announced (here) its appointment of a new chief product officer, charged with expanding Clio's integration ecosystem, among other duties.
Notably, today the Time Miner website also lists current or pending integrations with Practice Panther, MyCase, Microsoft 365 Outlook, Gmail, and (under development) AT&T, Verizon and T-Mobile.
Looking farther ahead, the Time Miner team has white-boarded future growth opportunities, including a possible time-tracking offering for use in K-12 school systems. It recently began conversations with one or more state education commissions.
Martin, who was born in Michigan, reared in Southern California and moved to Nashville 26 years ago, remains founder and partner of the Martin Heller Potempka & Sheppard (MHPS) law firm. He resides in Davidson County with his wife and son. LinkedIn profile is here.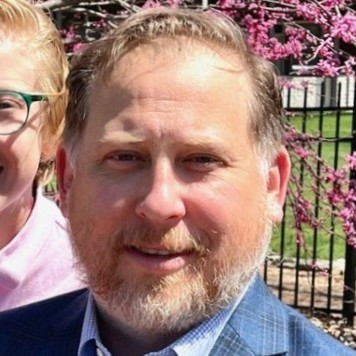 Michael O'Dell
Michael O'Dell MBA is managing partner of Kernel Equity and brings two-plus decades of U.S. and UK-centered technology market development, sales and marketing, and talent development experience to the company.
O'Dell is an Illinois native who came to Nashville in 1996 and holds degrees from Thunderbird (now part of Arizona State University) and Lipscomb University. LinkedIn here. He resides in Brentwood with his wife and three children.
Time Miner also relies on Rahul Upadhyay, who is head of technology within Kernel. Time Miner, itself, has no workers with FTE status, as yet.
Time Miner's founders submitted a U.S. patent application in 2018, but a patent has not yet been forthcoming. Google Patents.
Related background material: Reuters-Georgetown report | ABA | JDSupra | Aderant | Clio 2022 report . VNC

.last edited 0616 21 June 2023
---