OWNERS of JUICE Analytics, the Nashville-based creators of the Juicebox tool for visualizing data to gain insights, are in early conversations with their network of venture capital and other investors regarding the notion of a Series A raise.
Based in The Gulch District, the company in 2013 accepted the first portion of what would eventually total $1.5MM minority investment from fellow Gulch resident HealthStream (NASDAQ: HSTM), which also became a Juice development partner.
The company is now girding for a growth push and mapping a possible $5MM Series A capital raise and-or a convertible-debt raise of $500K to $1MM, said CEO Zach Gemignani.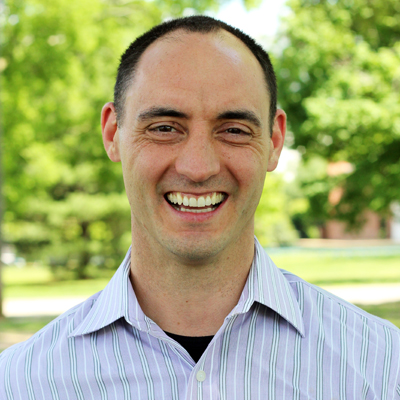 Zach Gemignani
Chris Gemignani
The 43-year-old CEO and his 46-year-old brother Chris Gemignani, who is the company's CTO, co-founded their company in 2005 in Reston, Va. The founders are originally from rural Vermont.
Following three recent hires, Juice has a complement of about 25, including a dozen each in Nashville and Atlanta, and one developer in Reston.
While VNC research indicates more than half the company's work is in the Health Care sector, it is also active in the Education vertical, supporting such institutions as the University of Notre Dame and the University of Virginia, and it has piloted an offering in 11 K-12 school districts in Tennessee.
Since accepting the initial HealthStream investment and relocating their headquarters to Nashville, Juice Analytics has moved from being a managed-services provider to being a data product-oriented company with a Cloud-hosted (AWS) solution, the CEO told Venture Nashville.
The CEO likened Juice Analytics' offerings to a toolkit that provides Juice's customers data-rich applications for creating or improving applications that they, in turn, provide their own customers.
Put another way, Juice offerings can be viewed as analogous to the SaaS-based content management system and templates that Squarespace offers to content producers, he said. He added that the company plans to roll-out a next-generation toolkit later this year, or early in 2019.
Gemignani noted that Juice's emphasis on data monetization and story-telling with data visualization seem to have registered well with the market.
That's one reason the company is convening the 3rd Data Monetization Workshop, March 29, at Tech Hill Commons in Nashville. Earlier related story.
Though the company apparently has no acquisitions underway, when asked about hypothetical targets Juice might one day have, Gemignani promptly responded: "Data science capabilities [are] the first place I'd go," he said.
He explained that Juice Analytics is building a good business as the "front-end" of client data assets, but adding predictive and other capabilities by development or acquisitions of data science or machine learning assets is appealing.
The Big Data and Technology Services Market is projected to reach $77.6BN in 2023, according to a report today.
Asked about competitors in the arena, the CEO said Seattle-based Tableau Software (NYSE:DATA, $6.6BN market cap) comes most readily to mind, followed by a variety of other companies, such as listed Radnor-based Qlik Technologies (QLIK) and SFO-based Good Data, the latter having raised more than $100MM through its E-round.
Prior to founding Juice, the CEO's experience included three years as an AOL senior manager. He holds an MBA from the Darden School of the University of Virginia and a bachelor's in economics from Haverford College. His LinkedIn is here.
Brother Chris, who also consulted for AOL, holds a master's in economics from Washington University and a bachelor's in economics and computer science from Williams College. LinkedIn.
Asked about the company's advisors, Gemignani said they include Atlanta-based attorneys with Morris Manning & Martin and accountants with Puryear Hausman Hamilton & Wood (PHHW), in nearby Franklin.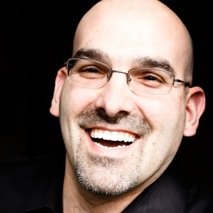 Shawn Glinter
Local entrepreneur and mentor Shawn Glinter is also aboard. And, the company banks with SunTrust.
The CEO said the company remains open to advisor approaches with respect to the capital-raising function.
Asked about the supply of tech talent in the Nashville area, Gemignani noted that he's made some real finds by hiring people who are graduating from Nashville Software School. They're typically making transitions, have good training and are highly motivated, he said.
Juice Analytics' clients include Healthstream, Laerdal, Cablevision, the University of Notre Dame and others, according to information online.
Through its strategic relationship with HealthStream, Juice Analytics has been among those helping that company leverage its data assets to build revenue streams, said the CEO.
As widely reported, HealthStream and Laerdal are in a lengthy process of winding down an existing collaboration between the companies. Earlier this month, HealthStream announced selling its Patient Experience business to Boston-based Press-Ganey. Press-Ganey is owned by EQT, the Stockholm-based PE.
Juice Analytics Business Development Director Michael Dean was previously a business development lead at Healthstream.
The Juice-HealthStream business collaboration began in 2006. VNC
. lasted edited 1027 24 Feb 2018
---