FOR A MOMENT, New Enterprise Associates (NEA) Partner Mohamad Makhzoumi seemed ready to accord Nashville something like a gentleman's "C" on healthcare technology, but landed on a "B-minus."
Makhzoumi had just been prodded to rate Nashville's healthIT prowess by Moderator Tom Wylly of Brentwood Capital Advisors, during a panel discussion within the "Financing the Deal" luncheon, which is held each spring by Nashville Health Care Council (NHCC).
Asked by Wylly how Nashville is viewed through his VC lenses, Makhzoumi, the Bay Area-based head of NEA Health Care Services, said diplomatically that he believes "a lot more can be done" in Nashville on the HIT front.
Interviewed later by Venture Nashville, Makhzoumi emphasized that there's no doubt in his mind that, while he gives Nashville an "A" on both healthcare services and on such closely aligned technologies as revenue-cycle management (RCM), his B-minus rating signals "a huge net opportunity" for Nashville.
Partly because Nashville already enjoys pride of place in for-profit Healthcare Services, Makhzoumi said Nashville should now aggressively increase its focus on "the piece that touches the consumer."
On that score, Nashville is currently being outpaced by technology businesses in cities like Denver, Boston, New York, Dallas, Los Angeles and San Francisco, he added.
In those cities, he said, there seems much greater appreciation for how far behind consumer-facing technologies that offer brilliant user experiences are from what has become available in consumer banking, many insurance segments and other sectors.
That said, Makhzoumi emphasized NEA is "intertwined" with Nashville's healthcare fabric, having previously invested in DSI Renal and currently aboard Elements Behavioral Health, which owns The Ranch treatment center outside Nashville, among other regional companies.
Makhzoumi also acknowledged there's still plenty of opportunity for more traditional tech-enabled services businesses, around such phenomena as dermatology, radiology and other practices being unbundled from the hospital setting.
Returning to his theme, Makhzoumi asserted "there's plenty of money and plenty of smart people" in Nashville to make a go of startups in consumer-facing tech. He added that he believes actors such as the Nashville Capital Network are making real progress in illuminating such opportunities.
Further innovation is imperative, he said at another point, not only because some needs have not yet been addressed, but also because waves of healthIT consolidation may not bring needed solutions, and may only mean that the consumers goes from having "six crappy choices to three."
Makhzoumi noted at several points that consumer-facing IT is by far the fastest-growing piece of Venture.
The 36-year-old VC speaks from considerable experience, outlined in his NEA bio. Industry coverage checked by VNC show intense interest in the sector, as well as fluctuations of HealthTech target priorities during the past few years, as indicated in reports by CBInsights, HealthcareDive, NCBI-NLM, GoogleBooks and a myriad of other sources online.
Makhzoumi emphasized managed care as an important theme for HealthIT and cited Minneapolis-based Bright Health among consumer-facing healthcare insurance startups capitalizing on this opportunity. Chartered in late 2015, Bright Health announced a month ago it has raised $80MM in Series A capital from investors including NEA.
What's the most important thing Nashville could do right now to gain further leadership in the consumer-facing technology space? Makhzoumi advised those in position to shape such things to push for "more pure company creation" in the pro-consumer arena.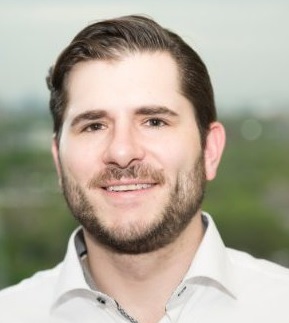 Ron Ilesco
Apprised of Makhzoumi's comments, Ron Ilesco, a senior associate at Nashville-based MedCare Investment Funds, said he generally agrees with the VC's view of the situation. In fact, he said, the B-minus rating shows "we have room to grow."
Ilesco added that exits such as startup Change:Healthcare, the transparency and consumer-engagement platform that sold to then-Emdeon, and MedSolutions, a decades-old healthcare benefits spend-management company, are very encouraging signs.
But, to broaden its footprint Nashville ultimately needs more top-ranked technologists with "a technology mindset" rather than a "healthcare services mindset."
It's not enough, said Ilesco, for healthcare services veterans to hire CTO/CIOs and form an advisory board that includes tech-savvy members.
True technologist-led companies will create businesses with important "code bases" and world-class experience shaping the customer/user experience, he added.
Other panelists also offered observations potentially helpful to startups, institutional investors and strategics eyeing potential transformative buys.
Anna Haghgooie
Anna Haghgooie, Sandbox Industries' managing director for Healthcare, suggested that investors and tech M&A actors are generally looking for answers about the nature of "future platforms" in a number of healthcare segments, particularly in the face of rising emphasis on healthcare "value."
Sandbox has been an investor in such Nashville startups as Change Healthcare, InVivoLink, Axial Healthcare, Aspire Health and Contessa Health.
Haghgooie said that "amazing" HC Services entrepreneurs in Nashville now have an opportunity to focus, for example, on supporting increased collaboration between Payers and Providers, helping those parties, as well as consumers, redefine relationships and get beyond their "historic distrust."
In that effort, she said, modeling of businesses, platforms and product design are key, in that seldom does a single interface work seamlessly for all parties.
She added that consumer offerings will be forced to vary in addressing needs of "healthy" healthcare consumers, complex patients with multiple conditions, and those suffering "catastrophic" effects of illness or injury. In addition, she said all parties must deal with the particulars associated with proliferation of "narrow networks," increasingly bundled payments and other structural changes.
Haghgooie affirmed the importance of the expanding outpatient healthcare theme and palliative healthcare. She also emphasized that she believes the nation has been significantly "underinvested" in Pharmacy, where, for example, further innovation related to drug/metabolism interactions are needed. She cited San Francisco consumer biometric tracker Sano among potential beneficiaries.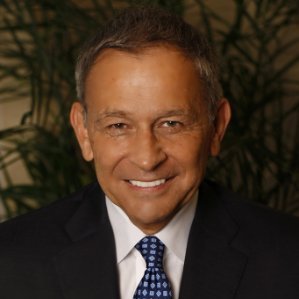 EDG's Steve Eaton
Steve Eaton, co-founder and managing partner of Atlanta-based EDG Partners, noted that his healthcare-focused firm sees "plenty of deal flow," but finds fewer high-caliber opportunities than it would like.
Eaton said his firm has invested in at least seven Nashville-area companies over the years, and he's currently intrigued by potential targets with strong analytics platforms that can turn "lots of data" into "real-time" decision-making intelligence for providers.
Eaton cited EDG portfolio firms PointRight (Cambridge, Mass.) and MMIS Solutions (MedSpend, Portsmouth, N.H.) as notable in the analytics sectors of healthcare and Pharma.
The panel's discussions were brief on such fundamental M&A topics as valuations: Valuations vary, they may be choppy or frothy in some segments and they are probably under some downward pressure as lending regulations tighten corporate debt leverage and, arguably, organic growth.
As usual, as Makhzoumi put it, lenders, buyers and sellers alike all have "ulcers around the same 15% band" in upper valuation ranges, with some institutionals perhaps now a bit jittery in the face of increased strategic bidding.
The panel's scant talk about IPO's seemed to bring only a handful of moments of real enthusiasm.
Two of those came from panelist Toby King, Citigroup Investment Banking's global health care group managing director.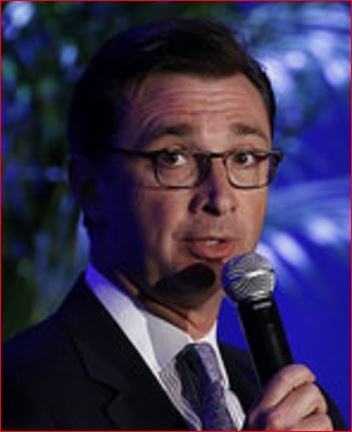 Toby King
King doubtless pleased many in his audience by saying hospitals are likely to remain at the influential center of the healthcare delivery system, and by saying he believes public-market investors are very ready to hear compelling healthcare companies' stories. Even so, he noted, it's still "early innings" after healthcare insurance reform, recession and other factors.
King earlier observed that "nothing creates M&A dealflow like change." He also noted that EBITDA growth is king is propelling IPOs and rising markets are "inversely correlated" with volatility.
Panelists were asked by Wylly their views on how markets would react to the presidential election of either Democrat Candidate Hillary Clinton or Republican Donald Trump.
Reactions ranged from silent to tame. Makhzoumi said he does not foresee "any sweeping revolution," regardless of the election's outcome.
King said markets would probably perceive "less risk" after a Clinton election and experience "more volatility" after a Trump election.
Punctuating that strand of discussion, Wylly noted with a trace of humor that he thinks either presidential candidate is "going to be trouble." VNC
. last edited May 17, 2016 0732
---