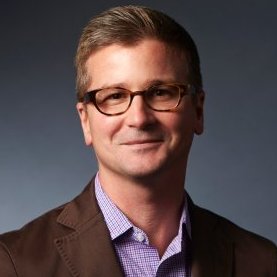 [Updated: Emma announced 12 Oct. 2016 that former Salesforce exec Jeff Middlesworth has joined as chief of product and engineering.-Ed.]
PETER MCCORMICK, recently appointed to the board of directors of Emma Inc., told Venture Nashville the company approaches its growth-stage challenges with a wide range of strategic options, an "amazing" set of employees and leaders, impressive customer relationships, an enviable culture, an "incredibly capital-efficient" operation and plenty of competitive elbow room remaining in the martech arena.
However, McCormick said an important ingredient not yet available to accelerate Emma's advancement is "a collection of people they can rely on" to take the company from its current $20MM-plus annual revenue to $100MM and beyond.
Emma needs more people who've been down this path before, said McCormick. With them aboard, Emma Co-founder and CEO Clint Smith will quickly be positioned to execute any of a number of longer-term strategies, and to look at institutional funding and IPO options, more clearly.
He explained that quite a few of the people he worked with as co-founder of ExactTarget -- which sold to Salesforce for $2.5BN in 2013 -- as well as other talented individuals who have been absorbed into larger enterprises through similar mergers and acquisitions, very much prefer to work in earlier-stage organizations with strong innovative cultures, such as that which he believes Emma cultivates in its Nashville headquarters and among its Portland, New York and Melbourne, Australia employees.
► As reported in an accompanying VNC story today here, Emma annual revenue is running above $20MM and the company has about 170 employees.
McCormick said Emma has a "huge" product roadmap and relative to that "has just kind-of begun to scratch the surface in terms of functionality."
That fact, plus its commitment to helping customers become better marketers and Emma's excellent engineering team, bode well for the company's growth and development, he said.
He said that further tailoring of the Emma platform to individual verticals -- as Emma has already done in franchising, postsecondary education and some other sectors -- is likely to proceed rapidly.
For, in a SaaS environment, he said, it is relatively easy to identify customer needs, get feature/function feedback from users and launch into a new vertical market. (This Andreessen Horowitz piece addresses some related matters.)
McCormick, a 48-year-old Wisconsin native who resides in Brooklyn Heights, N.Y., said he expects to be in Nashville for Emma's quarterly board meetings, and for two or three additional trips in a given year. McCormick's LinkedIn profile is here.
He explained that he is very optimistic about Emma's being located in Nashville, partly because ExactTarget was headquartered in Indianapolis, which he said he believes has much in common with Nashville in the context of tech entrepreneurship.
Both cities have great universities, he noted, with Indianapolis home to both Indiana University and Purdue University, and Nashville home to Vanderbilt University. And, those universities have helped spawn strong healthcare industries.
However, neither city has previously been thought of as routinely spawning high-growth "pure software" companies or as attracting innovative technologists focused on sectors beyond healthcare.
That means that talented and hard-working young technologists are eager to find work in both regions' most prominent startups, particularly in rarer non-healthcare software startups such as Emma.
The mindset of software developers who can operate across their careers in a wide range of verticals -- rather than solely in healthcare or any other single vertical -- is very different, in that, for example, SaaS developers and entrepreneurs must be tightly focused on their customers' successes and satisfaction, said McCormick.
To ensure satisfaction among SaaS customers who make regular decisions regarding whether or not to continue using a particular solution, there must be continual enhancement of the offering. Just as in marketing mobile devices, he said, martech platform features, functions and performance must be continually modified and improved.
McCormick said he fully believes that Emma can meet the growth expectations it sets for itself, adding that Salesforce (CRM: market cap $52BN) has typically been able to maintain sharp annual growth percentage increases, despite its large revenue base. CRM's 2017 revenue guidance is north of $8BN. VNC
. last edited 25 Aug. 2016 0650
---