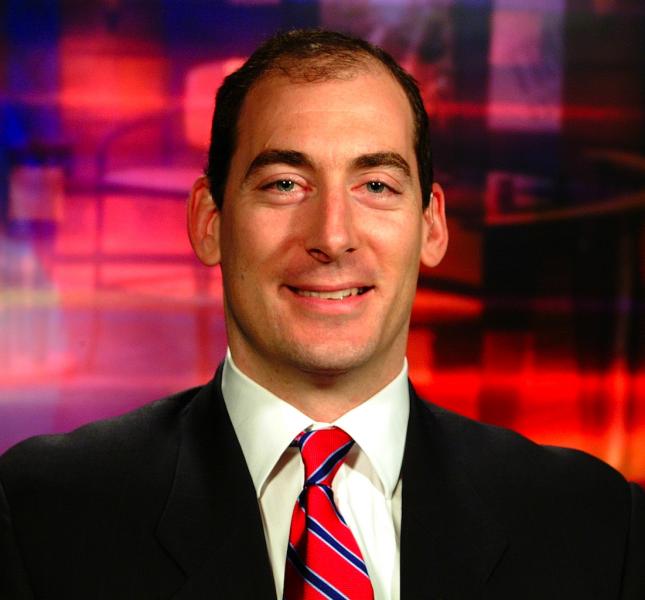 During his upcoming trips to Boston and New York City, analyst and financial-technology entrepreneur David Trainer probably won't spend much energy thinking about Brookdale Senior Living or any other individual stock.
Instead, the Founder and CEO of Brentwood-based New Constructs LLC can probably concentrate on preparing for meetings he's attending at Harvard University and Columbia University.
He's been invited to share with faculty and students how New Constructs uses machine learning, natural language processing, forensic accounting methodologies and financial models to extract and analyze crucial financial details that are often buried in documents' footnotes.
Those campus visits come close on the heels of Harvard Business School's publication of a case study centered on Trainer's work, titled, "New Constructs: Disrupting Fundamental Analysis with Robo-Analysts."
New Constructs continually tracks about 10,000 stocks, mutual funds and exchange-traded funds (ETFs).
The Williamson County companies which currently bear ratings from New Constructs include Tivity Health Inc. (TVTY); Tractor Supply Co. (TSCO); Schneider Electric SE (SBGSY); Kirkland's Inc. (KIRK); Delek US Holdings (DK);
Acadia Healthcare Company Inc. (ACHC); Brookdale Senior Living Inc. (BKD); Community Health Systems Inc. (CYH); and, Diversicare Healthcare Services Inc. (DVCR).
Even though the head offices of both Brookdale and New Constructs are located just a short walk from each other in Brentwood, Trainer said he's never met with Brookdale execs and has little practical need to do so.
That's because Trainer and his 14-person team instead rely on their proprietary technology to rigorously analyze valuable data buried in public companies' filings with the Securities and Exchange Commission (SEC).
New Constructs is now actively rating Brookdale and seven other companies among Williamson County's total of 15 publicly held companies.
Brookdale operates 1,023 managed, owned or leased communities in 46 states and generated about $3.8 billion revenue in 2017. The company has nearly 82,000 associates, according to its website, and it closed March 9 with a roughly $1.38 billion market cap.
BKD closed last Friday (March 16) on the NYSE at $7.24 per share, which was below BKD analysts' price targets that currently range from $8 to $16, according to The Wall Street Journal's research rankings page (https://quotes.wsj.com/BKD/research-ratings).
New Constructs maintains an "Unattractive" (i.e., sell) rating on Brookdale stock. A Brookdale representative has not yet responded to a request for comment on New Constructs' rating on BKD.
Trainer observed that investors examining a business in a popular sector of the economy, "are often willing to overlook poor economics and poor cash-flows for a fair amount of time," thereby affording the company a larger valuation than could be justified on the underlying economics, alone.
"But, then patience runs out," he said, adding that he believes Brookdale's return on invested capital has for years been out of line with its cost of capital.
It's worth noting that The Wall Street Journal's research rankings page currently shows that six traditional analysts currently give Brookdale 3 Buy recommendations, 2 Hold recommendations and 1 Underweight recommendation, with no Overweight or Sell recommendations (https://quotes.wsj.com/BKD/research-ratings).
Brookdale's investor-relations page says analysts covering the company are associated with BofA Merrill Lynch, Jefferies, JMP Group, RBC Capital Markets, Stephens, and Stifel Nicolaus.
Trainer emphasizes that he does not hold New Constructs forth as some kind of "crystal ball," and investors should seek all information they find helpful to their own decision-making.
All stock purchases warrant investor diligence and sometimes independent professional advice, particularly when companies are as complex as Brookdale:
-- Less than a month ago, on Feb. 22, Brookdale announced it had completed its year-long strategic review, and declared that the company is determined to pursue a turnaround strategy, rather than a sale.
-- That same day, the board named Lucinda Baier to be president and CEO. She was chief financial officer. Her appointment coincided with the exits of former CEO T. Andrew Smith and Executive Vice President and Chief Administrative Officer Bryan Richardson. The company's former chief operating officer left in October.
-- Brookdale also announced it thinks it could net about $250 million this year from the sale of some high-performing assets, while simultaneously cutting its general expenses $25 million, and "enhancing" the company's real-estate portfolio strategy in ways the company has not yet disclosed.
Not surprisingly, recent statements by Brookdale's board and management signal that they believe the company can reach a new upward inflection point.
But, it might be good to recall that just a year ago it seemed that China-based Zhonghong Zhuoye Group might acquire Brookdale for an estimated $4 billion. There was no transaction.
Then too, it is not yet clear how Brookdale's turnaround effort will free the company from any merger integration challenges that might remain from the company's $2.8 billion merger with Emeritus Corp., in 2014.
Among many other ponderables, it remains to be seen whether the company's recent pronouncements will comfort activist BKD investor Land and Buildings Investment Management LLC (L&B). That Stamford, Connecticut-based hedge fund called as recently as mid-February for more transparency from the Brookdale board regarding the company's strategic review, now concluded.
In addition to the CEO, New Constructs' investors include individual Angel investors Lucius Burch III, Bill Spitz, Richard Patton, Fred Goad, Jim Kever and Frank Bumstead, as well as Solidus Co., the Nashville-based investment firm, Trainer confirmed.
New Constructs business partners include E-Trade, TD AmeriTrade, Thomson Reuters, Morgan Stanley, Raymond James and Ernst & Young, among others.
The company's reports and the CEO himself have appeared on-air and in the pages of a wide range of elite print, cable-television and investment news media.
Trainer formed New Constructs in 2002, after a career that included time as a senior analyst with Credit Suisse First Boston. He was joined in 2004 by now-Chief Operating Officer Lee Moneta-Koehler.
Today, Trainer estimates that about 25 percent of New Constructs' revenue comes from retail investors, 30 percent from wealth advisors and 45 percent from hedge-fund managers.
Now 45, Trainer earned his bachelor's in international studies at Trinity University in San Antonio. He is a graduate of Nashville's Montgomery Bell Academy.
He, his wife and their three children reside in Nashville. ###
. This story originally appeared on BusinessWilliamson.com
---