LOCAL INVESTOR TJ Wilt is now majority owner of Cumberland Transit (CT), and is pushing the West End retailer deeper into both e-commerce and East Nashville.
CEO Wilt, age 37, recently told VNC that he personally acquired 100 percent of CT assets on Dec. 31, 2012, and subsequently sold a stake in the company to CT veteran Allen Doty.
Doty, 63, was co-founder in 1982 of the business that Wilt recently bought, and has served at CT continually since then. Doty is now its president, said Wilt.
The company has about 27 employees and is "moderately profitable," said Wilt, declining to discuss revenue or financing of the transaction.
Wilt is managing partner of TSW Investment, the Wilt family office. Earlier, he was associated with Diversified Trust. He is the son of long-time Nashville investor and entrepreneur Toby Wilt.
With an eye toward the Thanksgiving retail milestone, CT will soon open its second location at 1900 Eastland in East Nashville, where many residents strongly prefer to shop in neighborhoods on the East side of the Cumberland River, Wilt said. The CT main store remains at 2807 West End (37203).
In addition to a new bricks-and-mortar presence, Wilt is preparing to broaden the reach of the Cumberland Transit brand via e-commerce. Its initial e-commerce emphasis will be on selling Cumberland Transit-branded goods and services, but it may later offer other brands that it stocks, such as Patagonia. The CT website is to be relaunched in December.
In no period during the past 31 years has the outdoor-goods side of the business failed to generate a quarterly profit; and, its bicycle business has produced similar results since it was reunited with the rest of the business in 2001, Doty told VNC.
During a VNC interview on the office loft they share inside the main store, Wilt and Doty said they believe the Cumberland Transit brand has earned a place among Nashville's top homegrown business identities.
Those icons, they said, include such "real Nashville stores" as Hatch Show Print, Loveless Cafe, Pancake Pantry, Tootsie's, Rotier's, Bookman/Bookwoman, Robert's Western World and others -- all potential beneficiaries of the resurgence of the Music City and Nashville brands.
While the 13,000 sq.ft. main store on West End near Vanderbilt University offers clothing, bikes, kayaks and technical gear, the new 2,000 sq.ft. store on Eastland will concentrate on clothing, shoes and lifestyle, Wilt explained.
The main store will have relevant "community-driven" events at least monthly, with any voluntary contributions from attendees going to local nonprofits, he continued. Plans are also set for a coffee shop within the store.
CT is likely to open a third store in Middle Tennessee in 2015; and, it might then look toward Knoxville or Asheville, Wilt noted. Proximity to college campuses is among numerous location factors, he said.
There are no plans to franchise, due to concern for ensuring that CT's culture, services and employee-customer relationships are preserved through owned and operated units, only.
The Cumberland brand traces its lineage to 1971, having had a series of different owners prior to Doty's buying it in 1982, in collaboration with brothers Mark and Chris Gingles (locals who exited with Wilt's purchase).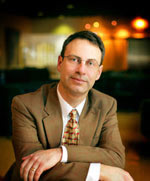 Bergesen
The sale of the business in December was brokered by Eric Bergesen, who previously did business as Martlet Advisors, Wilt confirmed. Bergesen is now CFO of Cicayda, an early-stage e-discovery company.
Wilt said his advisors have included attorneys with Bass Berry & Sims and accountants with Frasier Dean & Howard, and CT banks with CapStar.
Its social media and rewards-program creation is being handled by Spring Marketplace, under founder Jonathan Dyke, the former COO of edo Interactive. Web support is provided by Kenneth White of Sprclldr.com. It has previously used Seigenther for PR assignments.
Asked about any exit plans, Wilt said he has no such plans, and is prepared to operate the company "another 30 years." To do that, he is already cultivating future store leadership, he said.
CT's primary broad-line competitor is REI, though it also competes with numerous bike shops, said Wilt.
The founder of the original Cumberland-branded store was John Carnes, who has long been CT's landlord for the main store on West End. Prior owners of one or more parts of what is now CT prior to 1982 also included Damon Beard and Alan 'Skip' Stowe, according to Doty.
Another early ownership group included Sports Industries of America, successor to Tom Baldridge's Sportsman Store, an erstwhile mainstay that is no longer. VNC