Today: DynamoVC | WavMaker | Artist Growth | Relode | GTCR | Bambu | FCV | NKore |
AgLaunch | Angels | EVA | LaunchTN | Ferdowsi | Caduceus | Payments | Datadose |
Haslams | Thrive | Avadaine | GunMedia | H&P | Sohr | Angius

---
► ONE to Watch: Dynamo Fund III, out of Chattanooga's Dynamo Ventures, the supply chain, logistics and trucking VC that recently filed a placeholder here, with no target yet included. As previously reported by VNC, Dynamo Fund II came in at $43.2MM and Fund I totaled $18MM. More coverage of Dynamo Ventures here. Santosh Sankar made the filing.
Arcaini
► MUSIC WAVMAKER INC., co-founded in Franklin, Tenn., by 36-year-old Matt Arcaini, Mark Stuart and Caleb Grimm, has raised $2.5MM toward a total $5MM Seed round for development and commercialization. SEC filing here. The company aims to launch its music search and discovery platform for content creators, with emphasis on film, videogame and related segments populated by large-scale music users, with an eye toward being an easier-to-use and less taxing source. Florida-born Arcaini arrived Nashville in 2008. He his wife and daughter reside in Franklin. VNC research indicates management is in late-stage discussions for legal counsel, and has signed-aboard RiverRidge CPA & Business Solutions for accounting. The company's URL and social accounts have been secured, but not yet activated.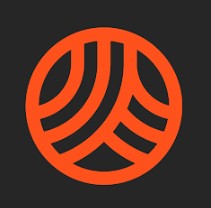 ► M&E: MATT URMY'S Artist Growth Inc. in Nashville aims to raise $4MM in equity capital, according to his SEC filing. The company says its Workspace solution provides startup artists and global enterprises, alike, resources for seamless management and collaboration across events, finance, travel, tickets, and more. Crunchbase says money-in since inception in 2011 is $5.3MM. Investors over the years have included Orlando-based DeepWork Capital, and such Nashville locals as "Repairman Legend" Joe Glaser and VC Harry Jacobson MD. Urmy's LinkedIn here.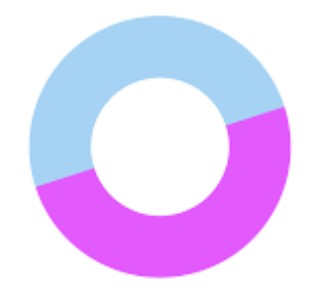 ► BRENTWOOD-BASED Relode LLC, developer of a platform for peer-sourced recruitment for medical enterprises, last week reported raising $1MM from five investors. The relatively modest take was documented close on the heels of the appointment of Peter Clare, who succeeded Co-founder and now-former CEO Matt Tant, who remains a director. Relode's institutional backers include Frist Cressey Ventures and Heritage Group. Initially known as RelodeTools, the business was formed in 2011. VNC estimates Relode has raised north of $20MM since its founding and may have as many as 50 FTEs in Nashville and vicinity, apart from its networks of remote workers and referral sources. Incumbent Nomad Health, based in New York City, bills itself as the "first digital marketplace for healthcare staffing" and, according to Crunchbase, has raised at least $218MM since its founding in 2015. Nomad recently announced a 17+% workforce reduction.
► BUYOUT: GTCR says it has partnered with a handful of tech entrepreneurs to identify, acquire, lead and grow enterprise software platform businesses, with its Stelao LLC maintaining some Nashville presence. Release here.
► FINTECH: Memphis-based Bambu Systems LLC (fka LAC Payment System) filed two months ago, signaling plans to raise $50MM. In 2021, it filed for a $15MM raise. Bambu's technology helps the unbanked pay bills and send money to family members, globally. In the past five years, the company's aggregated financing targets reflected in SEC filings have totaled $65MM, with at least $17MM raised, in various forms. Founder, Chairman and CEO Douglas Quay is also an attorney with Glankler Brown. Ongoing Bambu coverage here.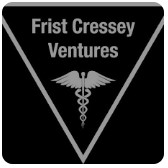 ► FRIST-CRESSEY VENTURES execs told the SEC they raised $10.3MM for affiliated Frist Cressey Co-Invest LLC. In December 2022, they reported raising roughly $27MM for the same vehicle. Co-Invest filings here. Fifteen months ago, the firm announced reported raising its aspirational Fund III target to $300MM, more on Fund III here. Related FCV coverage here. Today, FCV announced in a press release its appointment of attorney Mark Tipps JD as operating partner and counsel. Tipps's career also included service as chief of staff for then U.S. Sen. Bill Frist MD, a co-founder of FCV. FCV has about $315MM capital under management.
► NKore Biotherapeutics llc, of Memphis and Nashville, filed for a planned $3MM raise, to advance anti-cancer immunotherapies and other goals. CEO Greg Brophy BS JD MBA made the filing in April.
► Memphis-based AgLaunch was inducted into the Wells Fargo Innovation Incubator, and will receive at least $100K to support an innovative and impactful project designed to "strengthen and diversify" the agtech ecosystem. AgLaunch will establish a "Cleantech Pilot & Demonstration Network for Underserved Communities to increase the participation of small and minority farmers in pilots and demonstration projects, who will receive equity in the company they support. They will also develop a similar approach for clean energy innovations in underserved markets in collaboration with the HBCU Clean Energy Initiative." WF presser here.
► ANGEL Investment Management (AIM) Group LLC, which, while operating from Auburn-Birmingham, has occasionally been active in Tennessee, filed on completion of a $9.6MM raise for its latest Factor Fund. SEC filing. (Sample other SEC filings here.) A short-lived Nashville group of Angel investors, dubbed Selous Venture Society, was acquired by AIM in 2016. Selous was previously controlled by Jumpstart Health Investors principal Vic Gatto.
► EVA ENTERTAINMENT, aka EVA, fka Evamore (preceded by the then-undergrads' WhatsHubbin'), apparently continues on the Seed-capital trail, first signaled in April by its SEC filing, which showed nearly $2MM in toward a roughly $3.3MM target. The company's tech-enabled platform serves to connect bookers with professional entertainment + interactive experiences for their events. Co-founders: Belmont University grads Makenzie Stokel (Austin) and Channing Moreland (Nashville). Continuing investor shown: Steve Hines, president, Emergent Holdings. Previous VNC coverage of the company here. Its investors include Right Side Capital Management and Gener8tor, according to Crunchbase.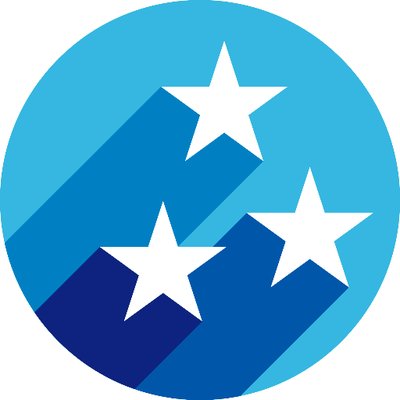 ► LAUNCH TENNESSEE, legislated into existence in 1997 as Tennessee Technology Development Corp., is soon likely to announce how it will increase entrepreneurial-development resources in the state's Northwest and Southern-Middle regions. In March, VNC reported on potential scenarios for creating new regional entrepreneur centers (ECs) for these regions. In that article we pointed to potential ties to UT Southern in Pulaski; and, to a cluster of potential players in the region between Jackson and Martin in West/NW Tennessee. Several sources recently told VNC that in the near-term, LaunchTN is likely to contract with existing pro-business and -entrepreneurship nonprofits in each of the two regions, with the option of creating two new regional ECs to be revisited during the coming year or so. A spokesperson told VNC on July 7 that LaunchTN was at that time still "negotiating the terms" of a new regional effort in the NW region; and, that LaunchTN was considering investing some of its Community Partnerships Program funds to augment existing efforts in the Southern Middle region. Several other sources affirmed that UT Southern and its Turner Center for Regional Vitality remain potential linchpins in strategy for the SoMid region. Formal announcements on the matter seem likely to arrive during during the July 20-August 7 timeframe. See our previous indepth reporting here.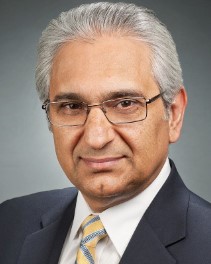 Ferdowsi
► FERDOWSI FEINT? Serial payments and accounting entrepreneur Farsheed Ferdowsi announced in a release last week his move from Founder-CEO to the executive chairman's chair at Inova Payroll, now led by CEO Joe Schweppe, formerly Inova's president. Yes, Ferdowsi is a 10X Founder who's already booked a 40-year career, but he's also an unabashed serial-retirer, as we grinningly reported in 2008 here. (There's more on Ferdowsi here.) Inova investors have previously included Tritium Partners, Clayton Associates (the McWhorter Family Office), Nashville Capital Network (NCN), Chattanooga Renaissance Fund, and NCN-tied Tennessee Angel Fund (a TNInvestco), according to Crunchbase.
► CADUCEUS-Uptime Health II LLC, a Brentwood-anchored investment vehicle, reported raising about $500K from 4 investors. Associated are VC Caduceus Capital Partners' Dave Vreeland and Scott Kolesar. Uptime Health says its automation and predictive analytics supports equipment management by simplifying practices associated with medical device services, purchases and compliance practices. UptimeHealth board members include Eric Thrailkill, a Caduceus venture partner, as well as leader of Project Healthcare at the Nashville Entrepreneur Center. Reports several months ago showed Caduceus participating in an Uptime Health Series A. Uptime total capital-in stands at $7.5MM or more, according to Crunchbase. VNC's previous Caduceus reporting here.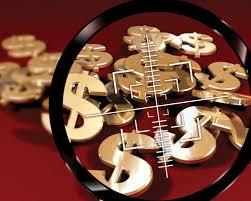 ► PAYMENTS: Immediate Solutions Inc., Birmingham, said in its filing last week that it had raised nearly $5MM of its target $6MM raise to support further commercialization of its financial-wellness app and program that supports employers who want to give workers access to their wages in between paydays. The founders had raised an earlier $11MM in 2021-22, according to filings. Co-founders include executives Matthew Pierce in Bham and CTO Jason Gwizdala of Alpharetta.
► HEALTH DATA: DATADOSE LLC of Lexington, Ky., led by one Jeremy Corbett, filed on its pursuit of a nearly $3MM equity-capital raise, proceeds of which would apparently be used to advance a SaaS offering for collecting, analyzing, and providing healthcare stakeholders authorized patient prescription and corresponding compliance data. Related patent filings here. Though not conclusive, VNC research suggests Corbett is a Lexington-based physician and serial healthcare and medtech entrepreneur who has multiple connections to Nashville influentials in the sector. We're seeking an interview about the 5-year-old business. Attorney Nick Wallingford is apparently among recent counsel. VNC has not yet found a web presence for the company.
Seamons
► AFFILIATES of HF CAPITAL LLC, which invests capital for the Haslam family centered in Knoxville, joined with affiliates of the Herbert Hunt Family to make aggregate investments totaling $75MM in Little Rock-based Westrock Coffee Company (Nasdaq:WEST, market cap today north of $783MM). HF Capital Chief Investment Officer Andrew Seamons said in a Westrock press release, "Our agreement to make this additional investment further validates our belief in Westrock Coffee's [long-term growth] strategy to capitalize on the strong demand for extracts and RTD as a growing consumer category, and on the ability of the Westrock Coffee team to deliver on that strategy." HF direct investments and commitments to fund managers are reflected in some SEC filings, some of which are included among those listed here and-or here. Last month, the company reported its consolidated net sales were $205.4MM for 1Q2023, up 10% over 1Q2022, with a dip in consolidated gross profits attributed partly to coffee-production downtime associated with implementation of a new ERP system. Related: Nasdaq's collection of some Analyst views here (Strong Buy, as of 11 July), and one writer's take via Seeking Alpha here. We don't know off-hand whether or not Westrock sells its goods into Pilot Company's convenience store network, which was founded by the Haslam family patriach in 1958, and which is now controlled by the Haslam Family, alongside Warren Buffett's Berkshire Hathaway. Seamons previously led investment for Pittco Management, the family of office entrepreneur Pitt Hyde, in Memphis. Related coverage here. Westrock became a public company nearly a year ago, after its combination with Riverview Acquisition Corp., a SPAC, the leaders of which included Tennessee-based R. Brad Martin.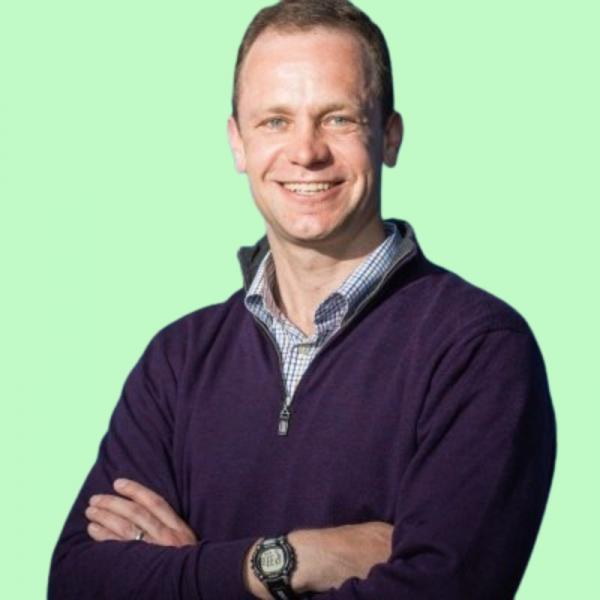 THT's Anderson
► Year-old Nashville-based Thrive Health Tech, aka THT and Elevate Solutions, recruited a total $7MM in seed capital from Frist Cressey Ventures, Shields Capital, Winter Street Ventures, 25M Health, and CVS Health Ventures. The company is focused on providing Thrive Mobile solutions for the healthcare sector. May 18 press release here. Founder-CEO John Anderson launched THT after 13 years in product and venture roles with Asurion. His LinkedIn is here.
► Updated 24 July 2023 - EADS, Tenn.-based Avadaine Inc. (Avadaine Graphene), led by founder-CEO Brad Larschan, 67, recently modified its Crowd-funding transaction (via NetCapital Funding Portal Inc.), reflecting a max-$3.6MM target not later than the end of this month (July 31). [Deadline changed 24 July/23 to Sept. 28, 2023 via filing here.] Its NetCapital page today says it has previously raised nearly $1.4MM through that channel. In February, Avadaine reported it had raised $650K under a Form D raise. The company, which says it has raised more than $7.4MM in dilutive and nondilutive (including an SBIR match via LaunchTN) investment since inception, seeks to drive production of nano flakes that many view as the lightest, strongest, thinnest and "best" electricity-conducting material in existence. It would sell its nano flakes into clean tech, deep tech, industrial, manufacturing, life sciences and other sectors, Larschan told VNC in early 2022. Its technology was developed in Germany and funded by its largest investor, Panasonic IP Management Co. Ltd (unit of Panasonic Corporation), according to this post. Related FB post here. Manhattan Street Capital invested in a seed raise in 2022. All SEC filings are here. Its team members are listed here. Larschan's LinkedIn. Its outside advisors have included attorney William Woodford of Avantech Law, Minneapolis, among others.

► VIDEO GAMES: Lexington, Ky.-based Gun Media Holdings Inc., a video-game design studio and publisher -- which focuses mainly delivering world-class multiplayer horror experiences -- filed for a roughly $5MM equity-capital raise, showing founder Wes Keltner at the helm if the 11-year-old business, which focuses on game creation, development and commercialization. Among newsbits: Friday the 13th Nintendo Switch Launch Day.
► HOFF & PEPPER HOLDINGS Inc., Chattanooga, is allowing itself til Sept. 13, 2023, to raise capital via the StartEngine platform, targeting from a minimum $15K to a max of roughly $1.25MM. Tyler Jenks is co-founder and CEO, according to their recent filing. The company produces and markets hot sauces and spicy condiments using fresh, local ingredients.
► THE OWEN Graduate School of Management recently announced that the latest winners of $25K nondilutive Sohr Grants, underwritten by Owen alum and serial entrepreneur and investor Jim Sohr and his wife, Leah Eskind Sohr, went to The Birth Control App, presented by Julia Schuller; and TuneHatch, presented by Nathan Youssef and Christal Hector.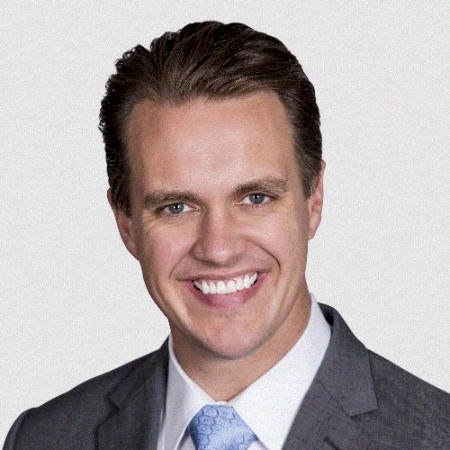 Angius
► DAN ANGIUS (MBA, Owen GSM, 2012) recently addressed the "Voices of Entrepreneurship" program, with moderation by then-Owen Graduate School of Management Dean Eric Johnson PhD. Angius is Nasdaq's San Francisco-based managing director for capital markets and new listings. Among other duties, Angius aims to convince early-growth companies, which he's often been tracking for several years, to list their planned offering on the Nasdaq platform. He said often begins relationships with young companies when they are still pursuing Series B or C capital raises. Among his tips for startup founders: Don't insist that operational perfection and profitability are more important in the shorter-term than scaling-up revenue. We'll add that a no point did he suggest that EBITDA and NOPAT aren't vital, but "You always need to scale," Angius told attendees. See the full program via YouTube here. His LinkedIn here. Resources: SEC | Nasdaq | NYSE | PwC | Deloitte | EY | Investopedia | more on Johnson as Dean.
. last edited 11 July 2023 2027
---