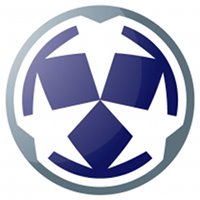 TriStar Technology Fund, a TNInvestco certified company in Nashville, will have a strong presence during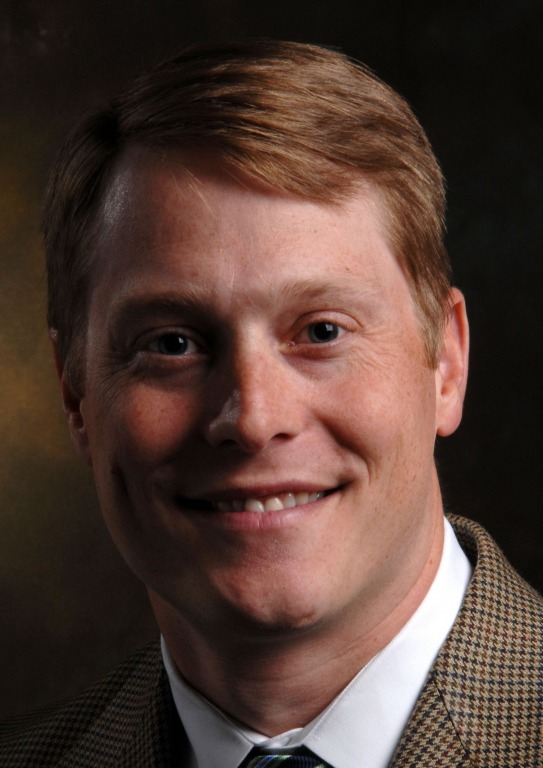 a major tech commercialization conference. As previously reported, the annual meeting March 18-20 of the Association of University Technology Managers (AUTM) is being chaired by TriStar co-founder Brian Laden (at right). In addition, the agenda for the New Orleans confab next month shows TriStar Co-founder Christopher Rand as a speaker discussing startups and "gap" funding, during a session moderated by Nashville attorney Matthew Burnstein (Waller Lansden). In addition, Laden, himself, will speak to new models of drug discovery, a topic apparently close to the heart of TriStar's fund-development strategy. Rand and Laden were previously with Vanderbilt University's office of technology transfer and commercialization, under director Chris McKinney. McKinney's also on the AUTM program, discussing "in-reach," which has a lot to do with marketing tech transfer to faculty who might not otherwise be so inclined to think in entrepreneurial terms. Other AUTM speakers with Tennessee ties includes execs from St. Jude Children's Research, Khosla Ventures and Battelle Ventures. No word on whether VU's McKinney will play saxophone, as he has previously, with the AUTM pick-up band, known among the patent-conscious as "The Infringers."

► Nashville-based Technical Innovation has won a nearly $500K contract with the Volkswagen Training Center in Chattanooga, to provide audio-visual technologies. Chattanoogan.com has it.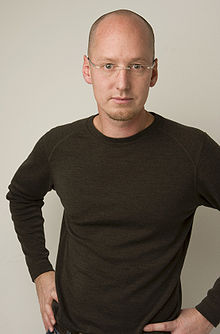 Claritas Capital hasn't responded yet to our request for confirmation, but if it's on Linked-In it must be true, right? That's where we first saw that entrepreneur Mark Montgomery (at left), formerly of echomusic or echo fame, has added the title of entrepreneur in residence. Updated: An e-mail tech delay caused Montgomery's confirmation to be delayed in reaching us. It's pretty much a done deal. Montgomery is known for applying technology to ventures in the music and entertainment sectors. We're not sure what the plan is with Mark -- he may be providing counsel while he lines-up his next gig; but, we note that up the road in Louisville at Chrysalis Ventures, entrepreneur and Chicago MBA bearer John Willmoth took an executive in residence gig there in 2007, and a year later became a venture partner. Montgomery's wikipedia site only refers to his affiliation with a "well respected venture company," but elsewhere Claritas is identified.

Health IT: A Nashville regional extension center is being opened by Memphis-based QSource, and the

center will be headed by [corrected spelling:] Jennifer McAnally (at right). The company's getting $7.3 million in federal funding to establish a regional extension center in its Nashville office to help health care organizations transition to electronic medical records. The facility will be colocated with Qsource's office, to be located at 49 Music Square, off Music Row. More details on the center are expected after Qsource folks participate in a meeting at HHS, March 10-12. A Qsource spokesperson told VNC Qsource has worked with the State's Medicaid and Tenncare programs since 1973 and had no competition within the state in competing for the ARRA funds. Nashville's will be one of 70 such centers in the U.S. Qsource is getting $7.3 million from Stimulus funds to operate centers here, and in Memphis and Knoxville.

Meanwhile, Middle Tennessee eHealth Connect announced this week it has funding to launch Middle Tennessee's health information exchange, which was formalized in September 2008, after nearly two years' discussions among key players, including Vanderbilt and Metro General. Funding of about $1 million from hospitals, and a grant from CIGNA, plus in-kind support, should help the regional health information exchange become operational this year. The initiative includes Saint Thomas Health Services, TriStar Health System, Nashville General Hospital and Vanderbilt University Medical Center, Vanderbilt-Meharry Alliance, Nashville Academy of Medicine and the State's office of e-Health, currently overseen by Bredesen F&A Commissioner Dave Goetz. The progress brings the mid-state a little closer to parity with RHIEs already operating in other parts of the state. ♦

Related Articles