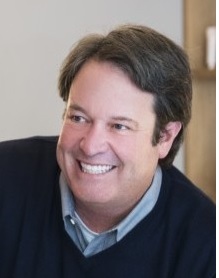 NASHVILLE dental entrant TEND (legally Noho Dental Inc.), based in the oneC1TY Business Center off Charlotte, filed Friday for completion of its $124.5M raise.
Updated: After our article was published April 12, Tend/Noho issued a press release on the Series C raise, showing co-investors Addition (lead), Google Ventures, Juxtapose, RedPoint and Zigg Capital.
As Venture Nashville reported six months ago, Noho filed last October on a $44.3MM raise. A year before that, it filed on completion of a $27MM raise.
In all those filings, Nashville-based Doug Hudson is shown as executive officer and director of Noho Dental Inc., aka NYC-based Tend.
Noho, operating under the Tend Brand according to CrunchBase, represents an extension of the dental portion of Hudson's experience consumer-direct healthcare services and products. TEND offers a broad range of services, here.
Contacted by VNC this morning, Hudson deferred comment for a later time.
Among those represented in the company's filing in the past two years are, among others, Annie Kadavy of SF VC Redpoint; John Lyman (Google Ventures), and Patrick Chun of NYC-based Juxtapose. The Delaware company's Tennessee registration was executed by Tammy Fuqua, comptroller at NYC-based Tend.
Hudson holds an MBA from Vanderbilt University's Owen Graduate School of Management.
Among his earlier feats, he was founder, CEO and chairman of HearingPlanet which was acquired by Sonova in 2006.
Hudson's LinkedIn shows that prior to Tend, he has for several years been a director of Nashville-based staffing firm Relode for four years. Relode is also backed by Frist Cressey Ventures and Heritage Group.
He was previously founder and chairman of Simplex Healthcare in Nashville, and was CEO and director of SmileDirect, based in Nashville. VNC
. last edited 0836 13 April 2021
---