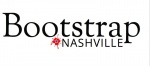 BOOTSTRAP Nashville 2015, which has been quietly touted as a collaboration between TalkApolis and The Entrepreneurial Mind, is being rescheduled.
Kane Harrison, identified as a partner in Nashville-based social-media television networks producer and promoter TalkApolis, told VNC that although the event had previously been schedule for an earlier slot, in order to ensure the quality of the program the date is being pushed out. Harrison responded to a VNC query, despite his being on travel abroad.
Though the situation is unclear, it still seems possible that "bootstrapping," in which small businesses and larger enterprises find ways to grow without selling equity to outside investors, might soon have its day in Nashville.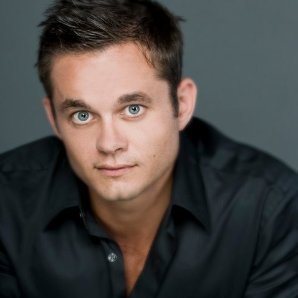 Kane Harrison
For the moment, Bootstrapping carries little of the cache of Angel- and Venture-funded deals that attract more attention, yet it has a long tradition of its own. This story will be updated, as warranted.
Support for sponsorship development and promotion of the event in the initial effort was assigned to Serious Startups, that organization's CEO John Maddox confirmed for VNC today.
The event as originally presented was to include appearances by prominent local entrepreneurs, including Sloan Scott of FLO.CO (FLO Thinkery); StudioNow CTO Adam Solesby; Emma Co-Founder and CEO Clint Smith; and, Innertainment Delivery Systems (IDS) President Turner Nashe, Ed.D., among others.
Postings for the event on Eventbrite and on several high-profile online calendars, suggested a prominent role in the event has been accorded entrepreneur and educator Jeff Cornwall, D.BA.

Cornwall, a professor who holds the Jack C. Massey Chair of Entrepreneurship at Belmont, advised some speakers by email this morning of plans to shift the event previously set for April 24 to a later date, a source told VNC. Neither Cornwall nor Serious Startups Chief Operating Officer Monica Selby has responded to VNC queries on the matter.
Cornwall has affiliated several years with TalkApolis Founder/CEO John Branscomb to produce a video version of Cornwall's "The Entrepreneurial Mind" series, which also appears on one of Cornwall's webpages.

Cornwall, personally an ardent proponent of bootstrapping, led the Belmont Center for Entrepreneurship, 2003-2013. VNC Cornwall coverage here. His LinkedIn is here.
When asked, Kane said Serious will not be involved in the rescheduled event.
Serious Co-founder David Ledgerwood, formerly of Jumpstart Foundry, is understood to have exited Serious Startups, though the timing of that is unclear. VNC
---