GIBSON Guitar's $3.8MM filing Jan. 3 with the SEC may or may not signal another aquisition.
The registration filing gives no clue, but mentions The Tek Group Inc., which VNC has been unable to identify.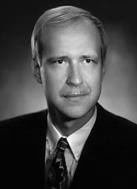 H. Juszkiewicz
Associated with the filing, in addition to Gibson CEO Henry Juszkiewicz, are President David Berryman (who partnered with the CEO in acquiring the then-troubled company in 1986), EVP Evangelos Antypas, EVP General Counsel Bruce Mitchell, EVP/CFO Dan Krawcyzk and CIO Mike Cheles.
Earlier this year, Gibson reportedly paid $21MM for stakes in Onkyo, a listed Japanese company, and its U.S. unit that distributes amplifiers, home theater systems and other consumer electronics.
In December, Gibson formed Gibson Pro Audio Division as it acquired the Stanton Group and its brands: Cerwin-Vegal (loudspeakers), KRK Systems (monitors and control-room technologies), and Santon DJ products, which include turntables, high-performance cartridges, CD players, DJ mixers, accessories and digital controllers.
In 2006, Gibson acquired Baldwin Dongbei Piano and Deutsche Wurlitzer, which makes jukeboxes, in 2006. The company employs 5,000, according to company documents.
In 2008, Gibson and TC Group, a privately held Danish audio equipment producer, reportedly ended their merger talks. Reasons were not disclosed. VNC