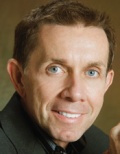 JOE GALANTE, the former Sony Music chairman, has been named entrepreneur-in-residence at Nashville Entrepreneur Center, according to a release issued today by NEC CEO Michael Burcham. As previously reported by VNC, Galante recently also invested in Bullpen Ventures, which is tightly aligned with the NEC; and, Galante has been doing some Angel investing. Reached for comment by VNC, Galante noted the EIR appointment is essentially a continuation of his previous NEC mentoring duties. Galante will focus on entertainment and digital media, according to the NEC. An excerpt from NEC's release earlier today follows below.
NEC release:
The Entrepreneur Center welcomes Joe Galante as Entrepreneur-in-Residence focused on helping Entertainment and Digital Media startup companies. Mr. Galante brings with him nearly 40 years of experience in the music publishing and entertainment industry, having led some of the biggest labels in the business including RCA and Sony Nashville. He will maintain a desk and hours at the Center and will be a resource to Nashville's entrepreneurs.
"As we've been getting the Center up and running, one of my strongest calls-to-action has been for Nashville's industry leaders to work through the Center to share their incredible depth of knowledge with Nashville's entrepreneurs," said Michael Burcham, President and CEO of the Entrepreneur Center. "The value that mentors like Joe add to the startup process cannot be overstated and we're incredibly excited that he is joining us as an Entrepreneur-in-Residence."
"I'm excited to work with the entrepreneurs that are creating the next evolution of this sector and keeping Nashville competitive locally, nationally and globally," said Joe Galante.
In April 2010, Joe Galante stepped down as Chairman of Sony Music Nashville after 39 years with the same label family. He began his career with RCA Records in 1971 and moved to Nashville in 1973. In 1977, Galante was named director of Nashville operations for RCA Records Nashville, then became vice president of promotion and vice president of marketing. In 1982, he succeeded Bradley as head of RCA Nashville, becoming the youngest man ever to lead a major Nashville label.
His impact was immediate; RCA became the #1 country label in 1982 and held onto the top spot for an unprecedented 11 consecutive years. In 1990, Galante moved to New York when he was named president of RCA Records Label - U.S. He successfully tackled the seemingly insurmountable challenge of streamlining the label's vast roster while restructuring the label so that it became more artist-oriented and focused on creating a lasting catalog. He returned to Nashville in 1994, when he was named chairman of RLG/Nashville.
After restructuring the RCA and BNA labels under the RCA Label Group (RLG) umbrella. In 2001, Arista Nashville emerged as the year's #1 country promotion label for the first of seven times in eight years. Throughout this time, RLG's three-label country powerhouse continued to develop its artists and set new benchmarks for the industry – a feat that was on clear display when RLG became the first label group since the inception of SoundScan to have three country albums reach #1 (and debut at #1) on Billboard's pop sales chart in a calendar year.
In the spring of 2006, Galante oversaw yet another chapter in the evolution of the Nashville music industry as the former Sony Nashville was welcomed into the RCA Label Group along with the Christian label group, Provident, collectively becoming Sony BMG Nashville under Galante's leadership. Adopting the new name and a fourth label imprint, Columbia Nashville, the roster expanded. At the beginning of 2009, Sony BMG Nashville became Sony Music Nashville. In April of 2010, after 39 years within the same label family, Galante announced his decision to step down from his post as chairman of Sony Music Nashville. END Excerpt.