NuScriptRx, the Nashville mail-order institutional pharmacy company formerly known as New Day Pharmacy, today announced appointment of Donald Taylor as CEO, succeeding Ed Mercadante.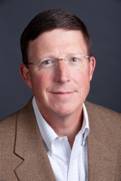 Don Taylor
Nashville's Council Capital in 2009 led an investor group that included Clayton Associates and others, who co-invested in a $10.2MM Series A capital raise to acquire then-New Day Pharmacy out of bankruptcy.
Taylor is principal of BASE Consulting; he has served on the board of NuScriptRX since 2009, the company said in a release. Two years ago, Taylor was running Syus, a healthcare analytics startup, according to a story by Nashville Business Journal. Earlier, he was EVP of Healthways and served 16 years with Cendant and its precursor companies, including FISI*Madison, according to the Council Capital website.
The newly appointed CEO is also a member of Council Capital's CEO Council and serves on its investment committee. NuScriptRx offers just-in-time delivery and automated on-site dispensing of medication for patients in nursing homes and other long-term facilities.
Beaumariage
James Beaumariage has also become the startup's chief operating officer, the company said today. Beaumariage most recently served as senior vice president of pharmacy services for Katz Group Canada.
"The new management team will continue to focus on the company's exceptional growth while ensuring the company is ready to accommodate even more growth through operational excellence in the streamlining of processes," said Denny Bottorff.
Bottorff is chairman of the NuScriptRX board of directors and is co-founder and a managing partner of Council Capital.
Mercadante is an operating partner of Huron Capital and has a long prior history as CEO of FamilyMeds Group and director of GNC Corp., among many other credentials. VNC