NPREX LLC, the digital marketplace for direct licensing transactions in the music performing rights industry, is in beta simulation testing with major publishers, has a Seed-2 raise underway and is likely to launch a larger funding round by year's end.
Ned Collins, CFO of the Nashville startup conceived in 2015, told Venture Nashville the company has raised $800K, thus far, including founders' capital. Looking ahead, emphasis is placed on securing individual and Angel-group investment, rather than turning to institutionals at this point.
Pre-revenue for now, NPREX aims to begin its larger capital raise and begin commercial sales in late 3Q this year. Collins pegged the addressable market is $3BN in the U.S., roughly $9BN globally. Numbers have been "stable and rising over the last four to five years," he said.
NPREX is the National Performing Rights Exchange.
In its gameplan, NPREX sees reaching the $100MM-revenue threshold within five years, which would call for 75 to 100 employees, about 80% of whom would be in the Nashville area, said the CFO.
Particularly given its founder holds a PHD in economics and the team has deep experience with performing rights organizations (PROs, including BMI) and others in the Music-licensing ecosystem, the company prefers to speak of its business model as an economic solution, rather than only a tech play.
NPREX's tech platform is styled as the "NASDAQ" of the industry, allowing licensees and licensors to conduct direct licensing, rather than work through PROs, like BMI and ASCAP. Collins noted that for-profit SESAC and GMR are less influential in this context, at this time.
The NPREX value proposition lies in the fact that it's economic model and platform allow the startup to charge a fraction of what the major PROs charge, according to Collins.
Asked about potential competition with such incumbents, Collins said that while majors publishers can step-up direct licensing efforts -- it's easy for SONY and Pandora to find each other -- but, at least scale-wise, "it's hard for SONY to negotiate with college radio stations and podcasters who require licenses... and hard for Pandora to find, for example, tens of thousands of indie songwriters who maintain their own catalogs..."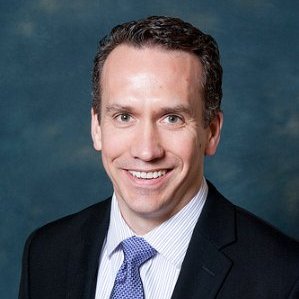 CFO Ned Collins
As NPREX sees it, its exchange "allows everyone to come to one central location," using the platform's processses, contracts, etc., via routinely automated transactions," said Collins.
Collins said response from among licensees and licensors has been ethusiastic, while NPREX has not yet had "in-depth conversations" with PROs, themselves.
In addition to the issue of funding, NPREX actively is ready to talk with other tech companies with auxiliary plug-and-play capabilities, because NPREX is generally as ready to be a buyer as a builder of technologies. Asked for a hypothetical target, Collins mentioned interest in obtaining tech assets for administering songwriter checks, catalog management, payroll and admin functions and more.
The CFO emphasized that NPREX's core technology its its platform and its pricing algorithm for the exchange itself.
The algorithm could fairly be called its "secret sauce," in that it allows NPREX to serve licensees and licensors with analytics-generated comparisons of proposed transaction terms with regulated rates ordinarily charged by PROs.
Founder, Chairman and President Lee Greer PhD holds the largest portion of equity among the company's four inside owner-executives. Outside investors are currently all high net-worth individuals. Recent SEC filing here.
Neeta Ragoowansi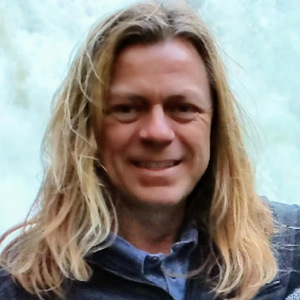 Brian Brown
The core team of equity-holders is comprised of Nashville-based Greer, Collins and CTO Brian Brown, as well as New York-based SVP Neeta Ragoowansi, an attorney handling business development and legal affairs.
The company also has "consultants and advisors" in Los Angeles, ensuring the team's strong coverage of the nation's three primary music-publishing concentrations, said Collins.
Collins said a formal advisory board is being created and is likely to include three Music industry veterans, a senior technology advisor (preferably startup hardened) and someone from the fintech and/or financial services sector. Two of those seats have yet to be filled.
Asked about exit options longer-term, Collins said soberly he'd like to get past go-live later this year, before talking about ways of selling. He also noted that the fact that the company has some traits of fintech, lawtech and musictech, options could be broadly arrayed.
By the same token, he said, while the NPREX platform could allow users to deal with any type of intellectual property, the company focuses steadfastly on its current target.
NPREX relies on attorneys with SRVH (fka Sherrard Roe Voigt Harbison) for general counsel, attorneys with Stites & Harbison (music copyright) and attorneys at Baker Donelson (IP). Its accounting is handled by Frazier Deeter.
NPREX execs will be participating in MusicBiz in Nashville in May and during Midem, the international B2B music conference in Cannes, in June.
The company's previous plaudits include recognition from MIDEM, SXSW Interactive, San Francisco Music Technology Summit and Visual Entertainment World, among others.

Greer, 44, was corporate economist for more than six years at BMI, where CTO Brown also worked. His linkedin is here.
Collins, also 44, has served in a series of Seed, Search (special purpose acquisition) and other funds, as well as in key manufacturing posts and a tech startup. His Linkedin is here.
Collins also served more than five years as a U.S. Army officer (Armor), and graduated from the U.S. Military Academy at West Point. He earned an MBA at Carnegie Mellon's Tepper School.
Greer and Collins together attended Dickson County (Tenn.) High School. VNC
.
---