THE 10TH annual NTC Awards were bestowed in January 2019 by the Greater Nashville Technology Council, after a months-long process, with judging involving nearly 70 volunteers.
NTC President & CEO Brian Moyer said in announcing the winners that "the NTC Awards recognize the people that are making Nashville the destination for creative and innovative technology, and contributing to Middle Tennessee's growth and prosperity."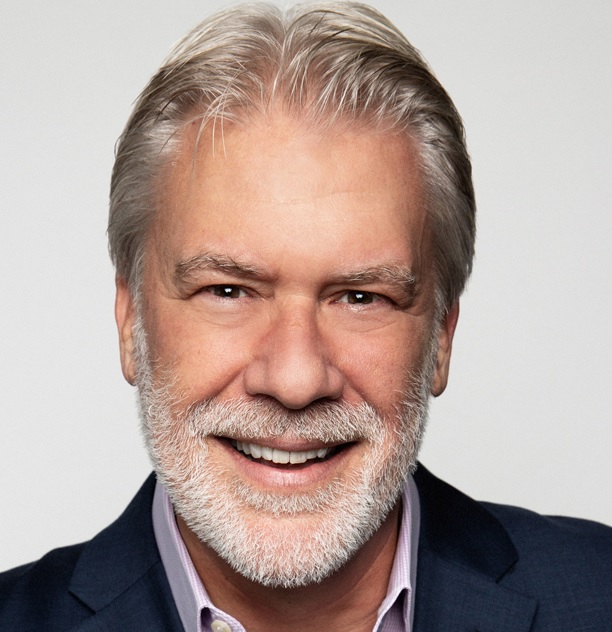 Brian Moyer
The chairman of the NTC board of directors is Amy Henderson, who is also president of Nashville Software School.
The NTC team, the Board and its executive committee are listed here.
Planning to enter next time? If the 11th NTC Awards cycle follows the 2018-19 cycle, the window for nominations is likely to open in September and close in November, with Finalists announced in December and winners revealed in January 2020.
Venture Nashville's examination of judges' names provided by NTC staff suggest the judges collectively brought centuries of relevant experience to bear in sorting the undisclosed number of applicants for 14 different NTC Awards.
The Judges appear immediately below. The 2019 Winners are further below (scroll down or click here).
| | |
| --- | --- |
| JUDGES | Employers |
| Kevin Adams | VP Softwr Sols, Precise Systems |
| Timothy Agee | Partner, Formos Consulting (IT risk, compliance) |
| Johnny Anderson | Partner, Resource Comms. Grp (RCG) |
| Charlie Apigian | Director, PhD, MTSU Data Science Institute |
| Mark Arzillo | SrDir Enterprise Techy, Change Healthcare |
| Ron Balcarras | Sr. Mgr. Data Mgt, Deloitte |
| Dave Barton | COO, 5 iron Mgd. Security Svcs |
| Chris Bayham | SVP-CIO, Change Healthcare |
| Rachelle Bing | Dir., Tech. Finance; Asurion |
| Randy Blue | VP-IT, DentaQuest |
| Mark Bruns | SVP-CISO, FirstBank |
| Madhu Bussa | Sr. Dir., Prod. Eng., Change Healthcare |
| Meg Chamblee | Dir., Consulting Svcs, CGI Group Inc. |
| Mark Cleveland | Founder-CEO, Hytch LLC |
| Andy Collins | Sr Instructor, Nashville Software School |
| Kevin Cowherd | Sr. Mgg. Dir., Ankura (acq. C3) |
| Daniel Curling | SVP-CIO, Asurion |
| Paul Currie | Chief Technologist, HCA IT&S |
| Roger Dahlman | Enterprise Architect, Deloitte |
| Keith Durbin | CIO, Metro Nashville Davidson Cty Govt. |
| Waylon Envik | Dir. Software, 360View CRM |
| Jonathan Etheridge | Mgr. IT Ops, Svcs; AO Smith |
| Kent Fourman | VP-CIO, The General Insurance |
| Brian Fox | Fndr, President Confirmation.com |
| Elliott Franklin | Dir. IT Gov.-Secty, Loews Hotel & Co |
| Todd Gary | AVP-Development, Trevecca University |
| Richard Gericke | Sr Mgr. IT, CKE Restaurants |
| Kelly Gilfillan | Assoc. Pub., HomePage Media Grp (FW Pubg.) |
| Chris Green | CoFounder, 360view |
| John Griffey | CISO; AsstDir, Metro Nashville Davidson Govt. |
| Tammy Hawes | Founder-CEO, Virsys12 |
| Phil Hunt | Dir.-Dig. Dev., Ramsey Solutions (Dave Ramsey) |
| Adam Jaggers | CTO, Xoi (field svcs platform) |
| Vikas Jain | Sr IT PM, Vanderbilt U. Medical Center |
| Brad Jensen | Director, IT&S - HCA IT&S |
| John Kepley | Member, Guice Smith; CoFdr. Tekc |
| Cody King | CTO, InvivoLink |
| Jason King | Sr. Data Sci.; xSolis (affil. Powered Health) |
| Joni Cola Krause | Sr Tech professional |
| John Lanahan | Dir.-Finl Strategy, Compass EAST |
| Gabrielle Kaili-May Liu | NTC Tech Student 2018 Ravenwood HS |
| John Liu | VP-Data Sci., Digital Reasoning Systems |
| Bryan Mayes | Eng. Head-Nashville, Eventbrite |
| Beth McCart | Recruiter; Ramsey Solutions, Dave Ramsey |
| Haden McWhorter | CIO, Premise Health |
| Surya Misra | VP-IT, Sanorbix, MyBenefitsChannel.com |
| Kevin McCord | Dir., Softwr Dev., Kirklands Inc. |
| Tom Mitchell | President-COO, Insequence |
| Alisha Novin | Prod. Dev. Mgr. Cognizant (HPA) |
| Josh O'Rourke | Sr. Mgr. Sys. Dev., Xtend Healthcare |
| Chris Peck | VP, CGI Group Inc. |
| J.J. Powell | CISO, 5 Iron Mgd. Security Svcs |
| Joumana Rahime | Founder, My1stCode |
| Chris Redhage | Cofounder, Provider Trust |
| Jim Siegienski | CTO, Groups360 platform |
| Bill Simpson | CTO, Risk-Vendor Sols - Ncontracts |
| Dave Smith | Sales Mgr., Veristor Systems |
| John Smith | Sr. Mgr. QA-related, Change Healthcare |
| Kelley Stephens | Developer; Ramsey Solutions, Dave Ramsey |
| Loretta Stokes | Sr. Soft. Mgr., Eventbrite |
| Jonathan Tate | VP-Data Analytics, My Nexus |
| Jason Turan | VP-Data Analytics, Healthcare Blue Book |
| Meg Underwood | Sr Mgg. Director, Ankura (acq. C3) |
| Mary van Valkenburg | Educator, Nashville Software School |
| Ray Wagner | Mg. VP, Gartner |
| Barbara Webb | Sr. Acct. Dir., Windstream (frmly w/ GTT Comms) |
| Dan Wittig | CISO, LP (Louisiana Pacific) |
| Faker Zouaoui | Chief, Analytics, Asurion |
---
| | | |
| --- | --- | --- |
| NTC AWARDS 10TH CYCLE | | |
| WINNERS | AWARDS Of the Year | Other Finalists |
| BOS Framework | Techco startup OY | Black Box Realities; Greenlight Medical |
| Loretta Stokes (Eventbrite) | Emerging Leader OY | Justin Mooneyhan, LifePoint; Nic Dugger, TNDV:Television |
| Katy Ratka (axialHealthcare) | Software Developer OY | Jeff Meeks, HCA/HealthTrust; Satish Viswanathan, Geodis |
| Shashank Purighalla BOS Framewk | Innovator OY | Chase Spurlock, IQuity; Phil Hardin, YouScience |
| Brian Ethington (Data Blue) | Infrastructure Engineer OY | Cesar Cayetano, Qualifacts; Phil Herrera, Asurion |
| Holly Yasui (Middle TN State Univ) | Technology Student OY | Beth Kinser, MTSU; Tom Wilson, Lipscomb University |
| Marla Lamont (HCA) | Community Leader OY | John Lieu, DRS; Beth McCart, Ramsey Solutions |
| DELL Inc. | Diversity-Inclusion InitiativeOY | MTSU Women in STEM Center; PricewaterhouseCoopers, PwC |
| Lindsey Morris (axialHealthcare) | Data Scientist OY | Cristi French, Digital Reasoning; Peter Mancini, Citizens Bank |
| YouScience | Technology Team OY | Premise Health; Sarah Cannon IT Apps Team (HCA) |
| Michelle Miller (Centauri) | CTO OY | Cody King, InVivolink; Brian Daily, Stratasan |
| Mark Geeslin (Asurion) | Security Leader OY | Brian Lucy, CKE Restaurants; Dirk Maxwell, LKQ |
| Hayden McWhorter PremiseHealth | CIO OY | Joe DeGati, axialHealthcare; Jonathon Harbin, Frost-Arnett |
| Trinisys | Technology Company OY | Eventbrite; Black Box Realities |
NOTE: The Winners and Finalists for the 9th NTC Awards cycle, 2017-18, are reported here. VNC
---
Related Articles