THE ULTIMATE IMPACT of 21-year-old, Franklin, Tenn.-based Digital Reasoning Systems on the Nashville region and the world beyond has rested for more than a year in the hands of Smarsh Inc., headquartered in Portland, Ore.
DRS Co-founder and former CEO Tim Estes disclosed in a LinkedIn post yesterday that, with the DRS "brand and mission retired," he had resigned in December.
Despite periodic turbulence in the management suite of the sort we see in many tech companies, for two decades Estes and those he surrounded himself with played a major role in literally putting Nashville on the map in the context of cognitive computing, fintech, communications surveillance, natural language processing, artificial intelligence and other domains, with tech-industry analysts and others showing DRS as the state's tech leader in some fields.
Though it is always difficult -- particularly for us non-techie observers -- to sort the realities of such a company from the hype, most Nashvillians who follow such things have, in my experience, always taken some pride in Digital Reasoning -- particularly in the fact that the Nashville talent pool has benefited enormously from the influx of DRS management and workers.
Brian Cramer
Smarsh CEO Brian Cramer and Smarsh's private-equity backer -- K1 Investment Management, led by Founder-CEO Neil Malik -- must surely have been keeping keen eyes on DRS's efforts to spur additional revenue growth since DRS's sale to Smarsh merger affiliates in 4Q CY2020, on terms not publicly disclosed.
Smarsh and its backer are old hands at M&A and PE/VC investments.
Between 2011-2016, the original Smarsh's VC/PE partners included Quest Software and, later, Quest buyer Dell Inc. Dell soon divested its non-core position in Smarsh via sale of its interest to Toba Capital. K1 bought control of Smarsh in 2016.
Over the years, K1 also learned a bit about Tennessee, as we understand it. VNC research indicates K1 had also previously invested in Chattanooga's Skuid Inc. and in Knoxville's Perfectserve, though a K1 spokesperon would not comment on that when we asked months ago.
In addition to the 16-month-old DRS acquisition, recent Smarsh platform acquisitions have included buying the Digital Safe line of business from Micro Focus International (NYSE:MFGP), a transaction that was to include a $375MM cash consideration. The DRS transaction may have drawn on K1's Fund IV, which at launch in 2018 reportedly had a target of $1.5BN.
VNC research indicates K1 has probably made nearly 150 investments in at least 40 businesses, and has made at least 20 exits.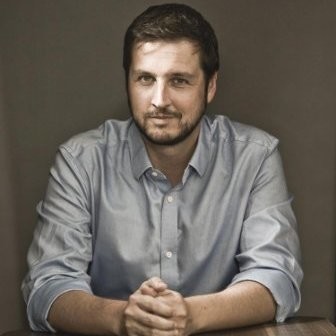 Tim Estes
Digital Reasoning was created in Charlottesville, Va., in 2001, by Co-Founder Tim Estes. Others present at the formation of the company -- originally Unetworks Inc., according to Virginia records still online today -- included his mother, Dorothy Currey Estes and a University of Virginia economist and professor, Kenneth Elzinga PhD.
VNC's earlier coverage of DRS, here.
Nashville-area investors in DRS have at various stages been reported to include HCA, former DRS President-COO Rob Metcalf (now CEO of Concert Genetics), and former DRS Healthcare President Hal Andrews (now CEO of Trilliant Health).
Other investors reported over the years have included Goldman Sachs (GS Growth), Barclays, BNP Paribas PE, Macquarie Group, MidCap Financial, Square Capital, SC Ventures, Lemhi Ventures, Nasdaq, Credit Suisse NEXT Investors, Nashville Capital Network's Tennessee Angel Fund, NCN Angel Fund II, Partnership Fund for New York City, and Standard Chartered.
As previously reported, in its earliest days as a young company, Digital Reasoning at one point had more than 100 investors on a cap table that steadily evolved to accommodate the entry of institutional and strategic investors.
VNC recalls little, if any public comment from the former investors in DRS following the sale to Smarsh.
VNC heard months ago that post-acquisition efforts to increase revenues and achieve substantial earn-outs and other matters had made less than hoped-for progress; and, rumors have long swirled that at the point of the transaction in 2020 the enterprise value of the company was less than the total of financings it received, which would have naturally made things difficult for investors whose interests went over the cap-table waterfall. Crunchbase's still-lingering estimate of $134MM of debt and equity capital channeled to DRS during its two-decade run is probably low.
We must await signals from Smarsh to know what lies ahead for Smarsh in Nashville. VNC
. last edited 0600 14 January 2022
---