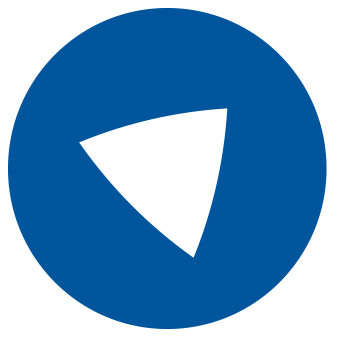 Updated 21 June 2019: Capital Confirmation has agreed to sell on undisclosed terms to Thomson Reuters, release here. Overall coverage of the company here. Update: 18 Aug. 2017: The company made the INC 5000 for the 8th consecutive year.-Ed.
CAPITAL CONFIRMATION, the Brentwood tech company that does business as Confirmation.com, is approaching its 17th birthday with offices or resellers in 12 nations and having booked $24MM revenue in 2016, up from about $19MM, year-earlier.
The company has raised $72MM outside capital since its inception in 2000, has about 100 employees aboard and projects hiring 45 more here and elsewhere in 2017. Its October 2016 PE round brought $60MM from Great Hill Partners, Boston.
CEO Chris Schellhorn told Venture Nashville the maturing early-growth company continues pioneering, learning and evolving.
"Electronic confirmations are a reality and now we are truly in the adoption mode," said Schellhorn.
He was talking "worldwide." For, by the end of next year, Confirmation.com is likely to generate 50% or more of its revenue from outside the U.S., up from about 30% now generated crossborders, said Schellhorn.
The international imperative was underscored by Confirmation's Jan. 4 announcement of signing with a reseller covering Curacao, Aruba, Bonaire, Sint Maarten, and Suriname; and, by its mid-2016 announcement another new office in Nicosia, Cyrprus, which it views as occupying another trade route to Euro and Middle-Eastern markets.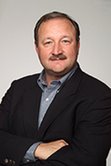 Chris Schellhorn
The CEO stressed that the company continues evolving from its original audit-confirmation offering for banks and accountants. Earlier coverage here.
"We were a one-trick pony until about a year and a half ago," Schellhorn explained.
That's when the company announced sharp expansion of its Legal confirmation offering, enabling auditors and lawyers to communicate orders-of-magnitude more efficiently. That move followed its 2014 acquisition of Maryland-based LegalConfirm and it purchase of UK-based ProConfirm.
Further inorganic moves came in 2016, including its collaboration with CPA.com to launch the RIVIO confirmation clearinghouse for private companies, investors and bankers; and, its acquisition of Mumbai-based VeriFirm.in.
Though its current audit confirmation offerings remain core, Schellhorn said the company is vigorously exploring a number of "sidebar" offerings.
Among other things, the company seeks to gain more business from the largest U.S. banks, which could call for modifying its platform in ways he did not describe. Other conversations have occurred around such notions as validating Medicaid eligibility based on confirmation of certain balances, said the CEO.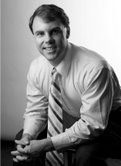 Brian Fox
The learning and scenario-building continue on other fronts, as well. For example, Founder and President Brian Fox told Venture Nashville that the company is eyeing blockchain technology as a potential solution for some specific targeted requirements.
Fox confirmed the company is exploring the matter with both IBM and with Mountain View, Calif.-based Tierion. Confirmation.com CTO Suresh Babu, based in the company's tech center at Delray Beach, Fla., is point in that exploration.
Fox is also among speakers scheduled for the Distributed: Markets conference in Atlanta Feb. 27. There, the focus will be on blockchain use-cases in Financial Services and Fintech, Insurance, Capital Markets and adjacent segments. The event is the latest in a series by Nashville-based BTC Inc.
Interviewed separately, Schellhorn and Fox each indicated the company has no immediate plans for an exit or further capital raise.
Putting the crystal ball aside, Schellhorn said simply, "It's all on the table. [We plan to] grow the heck out of it over the next two-three years, then pick our heads up out of the sand at that point and see where the market is going..."
The company's advisors include accountants with LBMC and attorneys with Sherrard, with Baker Donelson and with Patterson, said the CEO. It banks with Pinnacle Financial. VNC
..
---