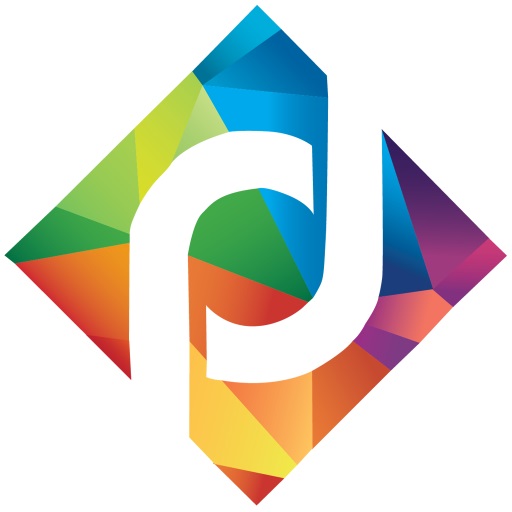 Updated 22 Jan 2019: PID has been selected for Techstars Austin Accelerator, gaining $120K investment. 18 July 2017: PID announced intro of its consumer-facing story-building greetingStory cards. - Ed.

CHRIS Cummings, the 30-year-old founder of Chattanooga startup Pass It Down, says he aims to "revolutionize the genealogy industry," and is exploring a prospective $1MM Seed round.
Cummings set out in 2015 to improve intergenerational storytelling and formed Pass It Down (hereafter PID).
Today, Cummings is in Milwaukee, speaking about capturing personal histories and sharing meaningful stories across generations, particularly between grandparents and grandkids. The event is the "Generations Remixed" Intergenerational Conference.
Cummings told Venture Nashville his motivation to create PID was heightened by experiencing, beginning in his teen years, the loss of opportunity to know his mother's story more fully. She suffered from young adulthood with multiple schlerosis and then early-onset dementia, leading to an early demise.
In our 2016 story, right here, Cummings explained that his company had received some strategic interest already, and was mulling letter-rounds, but in our interview this week it was clear he's keeping his powder dry. Still, there are updates worth noting.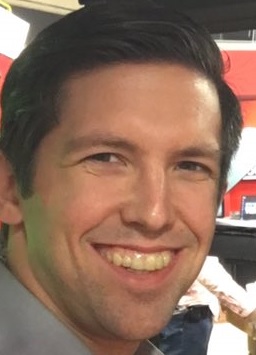 Chris Cummings
Last week, the company secured a $75K bridge investment from an undisclosed private investor. In 2016, Cummings won $20K in the Atlanta regional Miller Lite Tap the Future regional pitch event. In 2015, PID raised $250K in friends-and-family money.
There are now four people on his cap table, with a pool of shares also set aside for later team-member options, said Cummings. All investment thus far has been of the equity variety, though Cummings said convertible notes are not ruled-out. He said he has not yet mapped-out any letter-Series capital raises.
About 1,500 people have been using PID's alpha-stage digital platform online, and its beta phase will soon begin. Native iOS/Android apps are due soon.
PID is a freemium-model business, with the customary upcharges for added features-functions, he confirmed.
The company will soon make available physical products as well, including services for translating digital content into printed books and turning digital video into downloads, DVDs and other deliverables.
Cummings said four clients have licensed PID platform technology to complement on a "white-label" basis their existing digital platforms. The PID team aims to "make those clients as happy as possible," said the founder.
The startup's retained advisors include attorneys Willa Kalaidjian and Rick Hitchcock with Chambliss Bahner, and accountant James Pergason with Henderson Hutcherson & McCullough (HHM), a BDO affiliate. The company banks with First Volunteer Bank. Online records indicate PID received trademark-related legal services in 2015 from attorney Autumn Witt Boyd of Chattanooga.
Other outside advisors and important sources of guidance include:
► Mike Bradshaw, former executive director of The Company Lab and long-time director of the Jensen-Hughes Academy, which provides knowledge-sharing and technical-training services for the engineering company and its allies;
► Cameron Doody, Chairman, president and co-founder of Bellhops, the widely recognized Chattanooga startup. Related story.
► Jennifer Abraham Cramer, director of the T. Harry Williams Center for Oral History at Louisiana State University (LSU), Baton Rouge.
The company also has a number of collaborations, including its relationship with the International Storytelling Center, at Jonesborough, Tenn. That group produces the annual National Storytelling Festival, among other programs and activities. Related PID resource.
Cummings said potential competitors in the sector include San Francisco-based StoryWorth, Seattle/Provo-based Emberall and the award-winning nonprofit StoryCorps, which is closely allied with the Public Broadcasting System (PBS), which receives some related funding from the Corporation for Public Broadcasting.
The founder asserted that genealogy entrants such as Ancestry.com and MyHeritage.com are well established among folks concerned with family trees and related matters, but they do not, in his opinion, provide support for documenting family "in the present," with video and related resources.
In addition, social platforms such as Facebook, which have shown some recognition of the importance of documenting family ties and timelines, remain too "fragmented," he said.
Asked about eventual exit options, Cummings said only that if the company is doing well a decade from now, he'd be happy to still be aboard.
He keeps his Law license active by meeting continuing legal education requirements for the Louisiana Bar and acknowledged that prior to starting PID he had attractive opportunities in Law. He earned his JD and bachelor's degrees at LSU, 2005-2013.
Cummings is the son of Paul Cummings, Chattanooga-based entrepreneur and sales and leadership lecturer.

Among other efforts, VNC research indicates the elder Cummings was a co-founder of the former Swiftwing Ventures, of which Chris Cummings served awhile as CEO.
Paul Cummings also founded TechTown in Chattanooga, and remains the entrepreneur behind early-stage Woople, which offers a learning content creation, management and analytics platform. In 2016, Chris Cummings said there might prove to be synergies between PID and Woople.
PID Founder Cummings said he secured the PassItDown.com web address in 2014 from a California-based historian. The domain was originally registered in 2000. VNC
. last edited 1:14pm 15 June 2017
---