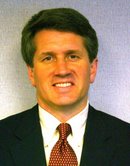 Private equity-backed Passport Health Communications, Inc. has hired health IT veteran Scott MacKenzie to succeed Jim Lackey as CEO.
Lackey (at right), who was the company's only CEO since its founding, retains his ownership position in the company and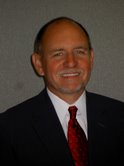 remains chairman of the board of directors.

MacKenzie has previously worked with such IT giants as McKesson, Cerner, AT&T, General Electric and EDS. In his most recent post, he was president of McKesson's RelayHealth Pharmacy Solutions.

MacKenzie's appointment is the first major change in management since many Pathfinder investors exited the company nine months ago, conincident with a recapitalization that left in the driver's seat private-equity players Great Hill Partners, Primus Capital Funds and Spectrum Equity Investors.

The company said MacKenzie will soon relocate from the Atlanta area to Passport's headquarters in Franklin. He earned dual bachelor's degrees in finance and economics from Utah State University and an MBA from the University of Michigan.



Passport Health Communications, Inc., Nebo Systems, Inc. and The Cosand Group, are owned by Passport Holding Corporation. Passport Executive Vice President Scotte Hudsmith (at left) told VNC earlier this year Passport would continue its acquisitions strategy, despite the poor economy, citing lowered valuations as one factor. The company does not disclose revenue and profit figures.
Together, they are said to provide healthcare technology to more than 5,300 hospitals, physician practices and other health care providers in all 50 states. The companies deliver a range of administrative, clinical and financial tools that support management of providers' revenue-cycle processes.
Pathfinder promotional materials say, "Since 1996 Passport has grown from a start-up into a leading health care information technology company. Passport is a highly profitable, rapidly growing company serving more than 5,300 health care providers in all 50 states and employing approximately 300 people. In 2008 the company processed 130 million transactions." ♦