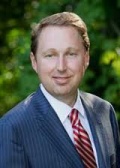 Pathway Lending, the statewide economic development lender based in Nashville, is solidifying its position along the "access-to-capital continuum" that serves Tennessee's jobs-producing companies, President Clint Gwin told VNC.
The state's new TNInvestco venture-capital funds (and closely allied micro-funds) have set an important new "stake in the ground" in supporting early- and seed-stage companies, said Gwin, but there remains an important role for Pathway, lending to credit-worthy ventures that are generating revenue and have capacity to create 20-40 jobs each, which he said is Pathway's overarching objective.
It's a mission that Gwin said seems to align well with Gov. Bill Haslam's emphasis on fostering and retaining jobs among Tennessee-based firms. How much emphasis will be placed on business access to capital will not be clear until after the Governor addresses related subjects during the NEXT Tennessee conference, later this week, Gwin noted.
Gwin said that within two years Pathway is likely to reach $100 million in assets, up from its current nearly $60 million, and be positioned to partner with numerous allies. Pathway assets were about $24 million when VNC reported on the lender 2.5 years ago.
Loan transactions, with emphasis on cashflow lending, now average about $300,000, up from under $80,000 two years ago, he said. The asset increase resulted largely from organic growth and increased energy-, rural- and overall jobs-related funding, Gwin said. Pathway has done about 450 transactions for a total 350 companies, he said.
Pathway resources could rise further, said Gwin: Depending on the outcome of the Federal budget process, Gwin said, Pathway will likely have a shot at funding under the next round of U.S. grants for community development financial institutions (CDFI) and New Markets funding program. Pathway is a nonprofit 501c3 CDFI.
"Start-up businesses where the principal has no prior industry experience" are not typically considered for loans, according to Pathway's website.

Fisher
However, Gwin explained, by working with the University of Tennessee Research Foundation (UTRF) and its two-year-old technology incubator, as well as the Nashville Entrepreneur Center and others in the venture ecosystem, Pathways hopes to support commercialization of technology being spawned on the campuses of Tennessee's research-oriented universities and other ventures.
Apparently to accelerate movement in that direction, Pathway recently added to its board of directors Joy Fisher, who was, according to her LinkedIn page yesterday, recently appointed director of business startups for "both the [UT College of Business] Anderson Center for Entrepreneurship and Innovation...as well as the University of Tennessee Research Foundation [UTRF]," in a role "focused on developing the talent for and launching technology-enabled businesses for UT."
Fisher was appointed to the Pathway board along with new appointees David Berezov, a Vanderbilt University School of Engineering and former executive with Saber Industries and Singer in Nashville; and, Kenneth Breeden, a TVA executive, with prior experience with AT&T and others.
Pathway also recently announced appointment of Brad Fitch as Pathway's Knoxville region representative, where, according to a release, he will work closely with the Knox County Technology and Jobs Fund, among other duties. Nashville-reared Fitch previously worked in banking in Knoxville and Jackson, and is a UT grad.
Memphis is very much on Pathway's radar, too, said Gwin. Pathway's Jackson-based executive, Al Campbell, will gradually increase time spent in Memphis, and Pathway may eventually open an office there, or sublet from one of the city's development and venture allies, Gwin said. Chattanooga also holds "opportunities" for Pathway to extend its services, said Gwin, but he did not elaborate in a brief VNC interview while between planes.
Fisher previously served nearly four years as UTRF's marketing and business-development director, and earlier operated as Enterprisors, which she describes online as an economic- and business-development, marketing and startup-coaching consultancy. Prior to that, she held marketing roles with Accenture and Motorola. She holds an MBA from Northern Illinois University and a bachelor's from Florida State University. She is a patent holder.
Pathway was born in 1999 as Technology 2020 Finance Corp., allied with the Oak Ridge-based tech organization, and subsequently operated nearly a decade as Southeast Community Capital, relocating from Knoxville to Nashville. Pathway headquarters are in MetroCenter. VNC