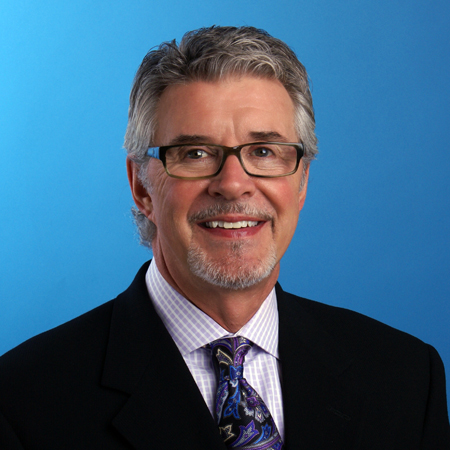 GREGG Lehman PhD explains that unlike many of his contemporaries, "I can't seem to retire, as folks keep hiring me to ramp-up underperforming companies," adding that such work is both his passion and his hobby.
Lehman, age 71, is CEO of Pharos Capital Group-backed EB Employee Solutions LLC (EBES), with primary offices in Franklin near Nashville and in White Plains, N.Y. The business is registered in Delaware as EB Solutions Inc.
EBES's The Difference Card is positioned as a "savings solution" that combines access to flexible spending accounts, dependent care accounts and parking and transit commuter accounts on a single card.
The company's solution employs proprietary medical reimbursement systems, risk transfer solutions, wellness strategies to support employer access to custom healthcare insurance plans under The Difference Card brand. The 17-year-old company markets mainly through insurance brokers serving self-insured employers.
The card is used to help with plan members' copayments. EBES says that, on average, its product saves employers $2,000 per employee, without reducing member benefits. The EBES portal has about 150,000 users.
EBES has about 75 employees, with about 50 in White Plains, a half-dozen or so in Nashville and the balance in 12 regional offices in Baltimore, Boston, Chicago, Indianapolis, Lansing, Los Angeles, Milwaukee, New Jersey, Philadelphia, Pittsburgh, San Francisco and Washington D.C.
Dallas- and Nashville-based Pharos Capital acquired control of EB Employee Solutions in 2014. Lehman joined EBES that same year.
He told Venture Nashville the company's "breakout" year was 2017, when top and bottom lines grew 20%. Those results promise to rise at least another 33% in 2018 and he projects another "30%-plus" growth year for 2019.
Asked about exit options, Lehman said organic growth is the company's main focus, adding only that that with Pharos Capital Fund III now in its fifth year of EBES ownership -- and given EBES's "growth and trajectory" -- the company has in recent years been approached by potential suitors.
The CEO noted that EBES in 2014 acquired the Wellintune health management portal that had been developed by John Ellis and Pete Egan, two techies Lehman had known while CEO of Minneapolis-based Health Fitness, 2007-2010. There's no EBES M&A transaction in-the-offing now, he said.
Given his decades of experience with public and private companies, VNC asked Lehman to comment on factors that he believes often keep companies from markedly accelerating their growth.
In reply, Lehman offered a list of some impediments he often sees (quoting):
► Companies build or buy a new product that does not get traction and is a drag financially. It is usually "championed" by the CEO who can't "kill" it off or sell it due to pride. It is a drag on the companies growth and profitability.
► An Executive Team that is stale and stuck in the past. The market has passed them by and they do not want to take a risk to change the status quo. Often, they are riding it out to retirement.
► CEOs who are over their heads and paralyzed to make tough decisions. In many cases, their C-Suite are cronies who rarely challenge the CEO. Boards often contribute to this paralysis as they do not want investors to feel that they picked a weak, ineffective or narcissistic leader.
► CEOs who are reckless with M&A. It's seductive to fall in love with a deal even when red flags arise from due diligence. It takes a strong leader to say "this deal isn't what I thought so I will walk away." The CEO's who ignore the warning signs often lose their jobs or bankrupt the company because they falsely believe they can fix the problem.
► A board who chooses leader they can micro-manage. The old saying "hands on but noses out" applies to boards. It takes a strong CEO to re-constitute a board (with the support of the Chair) whose directors who are past their prime or do not do their homework and replace them with subject matter experts who add value to the governance process and counsel to the CEO.
Asked about EBES's advisors, Lehman said although EBES is not currently looking to complete a transaction, Pharos analysts and M&A specialists in Dallas are important sources of trend and target intelligence.
In addition to law firms separately retained by Pharos, Lehman said EBES has a relationship with Nashville's Bass Berry & Sims; and, its auditor is LBMC.
To support EBES's assurance of employer savings in the face of claims variability, EBES offers its Contractual Liability Insurance Product (CLIP), which is classified as property and casualty coverage, effective in all 50 states. In support of the CLIP, EBES chose carriers Assurant and ARCH (Arch Capital Group). EBES is supported in carrier vetting and actuarial work by Equinox, Lehman said.
Prior to EBES, Lehman led multiple companies based either in Tennessee and Minnesota.
His c.v. includes service as CEO with a half-dozen companies, including cardio-respiratory medtech MGC Diagnostics (St. Paul, taken private by Altus Capital Partners in 2017); Health Fitness (Minneapolis, sold to Trustmark); Gordian Health Solutions (Nashville, now OnLife Health, a sub of Blue Cross Blue Shield of Tennessee); National Business Coalition on Health (now part of the National Alliance of Healthcare Purchaser Coalitions, Washington, D.C.); Buyers Health Care Cooperative (Brentwood); and, Inspiris (sold in 2011 to Optum, UnitedHealth).
Among other posts, Lehman also served as Executive in Residence at Vanderbilt University during the Administration of Chancellor Joe Wyatt, focusing on medical data integration; and, he served as the first president of the NFIB Foundation, affiliated with the National Federation of Independent Businesses (NFIB).
During 1965-73, Lehman earned his PhD and his master's degree at Purdue University, both focused on higher-education administration; and, he earned his bachelor's in business management at Indiana University.
Some of Lehman's experiences have proved more complex than others.
For example, Lehman is also currently chairman of the board of Michigan-based InfuSystem (NYSEAMEX:INFU, market cap $63.6MM at the close Oct. 1), which provides home infusion-related products and services in the U.S. and Canada.
Earlier this year, the Lehman-led InfuSystem board won a proxy fight ignited by its then-activist investor Meson Capital Partners, a hedge fund that had allied with Argonne Capital Group in a failed attempt to acquire the company and take it private. VNC
.
---