STARTUP RootNote LLC aims to invest in and help drive development and growth of Musician-led businesses, with Nashville currently serving as the hub of its U.S. portfolio operations.
Co-founder and CEO Jason Burchard, 30, told Venture Nashville the 18-month-old company projects investing about $30K in each of three Artist-led businesses this year, in exchange for minority shares of equity in each.
The company projects adding four more newcos to its portfolio in 2019, while its five-year plan calls for a total 37 investments, said Burchard.
In addition to direct investment and connecting startups to other investors in the nascent RootNote ecosystem, the company emphasizes linking portfolio teams to Music industry mentors, to other business experts and commercial partners, as well as with educational resources.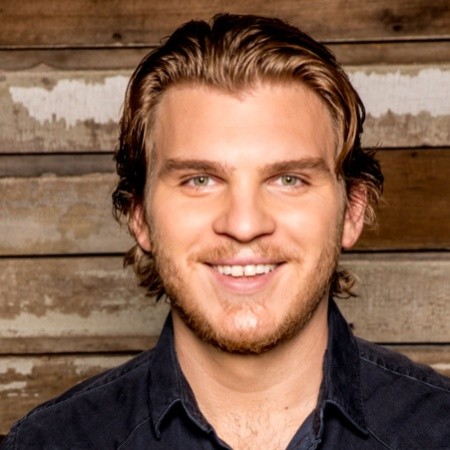 Jeremy Burchard
The CEO and his brother, 28-year-old Co-founder Jeremy Burchard, plan to pursue a $400K pre-Seed equity raise this year, which will bring new members into the Delaware-chartered LLC.
The company is also considering a $1MM-$2MM Seed capital raise in 2019, the CEO confirmed, adding that that raise could allow the company to become sustainably self-funding, without further raises.
In addition, RootNote is also likely to consider raising a fund of its own, "down the road," Burchard added.
Asked about any interest in newer forms of capital raises, including token raises or initial coin offerings (ICOs) supported by Blockchain or cryptocurrency, he said the company is likely to stick to traditional forms of capital raises for its own purposes, but recognizes that some of its portfolio companies or partners might in future find it appropriate to employ such techniques and technologies.
The brothers together currently own 100 percent of their company, for which they have thus far contributed $87,500 in capital. Some earlier convertible debt is soon likely to convert to equity, said the CEO, who also confirmed he owns slightly more than half the startup's equity.
The elder Burchard said RootNote will soon begin to create affiliated Tennessee-based LLCs for specific intiatives related to Media, Film and other Entertainment forms. RootNote is actively exploring creating UK-based entities, as well.
The CEO said his earlier fellowship in London with Mustard Seed VC; his master's studies at the London School of Economics; and, his brother's personal experience as a musician and co-owner of Moonlight Social Music heavily influenced their joint decision to relocate in 2016 to Nashville from London and Austin to pursue RootNote.

Burchard said the company's current emphasis is on working with musicians who are creating Music/Entertainment content and intellectual property and "building companies around themselves and their brands." Those brands, by the way, can be monetized in numerous verticals, as well as in the Music/Entertainment space.
Given RootNote's mission, Burchard said Nashville's relatively low cost of living, its Music ecosystem and the overall "relational nature" of the Music business here make it a natural place to hang out the company's shingle.
He said the co-founders' personal histories and industry logic suggest that offices in London and in Austin may be part of the company's future. Either way, he said, "Nashville will always be a part of our story."
The RootNote team provides on this page access to RootNote's whitepaper on factors encountered in creating a new and "dynamic entrepreneurial growth model" for the music industry.
In that whitepaper, the roles of increasingly entrepreneurial Artists amid the "staged networks" of the rapidly evolving Music industry seems to be an important theme. And, helping Artist's businesses survive "stall points" and surmount diseconomies are among the paper's most interesting threads.
Burchard estimated RootNote now has "20 to 30" mentors and advisors of one kind or another, drawn from either the Project Music network or the brothers' prior industry connections.
VNC research shows that Project Music Mentor Beth Raebeck Hall is one of RootNote's many advisors. Burchard confirmed Hall's status, but declined to identify other advisors, at this time.
The company relies on attorney Jeremy Brook for legal counsel and banks via the Music Industry team led by Andrew Kintz at First Tennessee Bank, said the CEO. RootNote has not yet chosen an accounting firm.
The Burchard brothers grew up in Lubbock and have strong ties to Austin. Jason Burchard earned his bachelor's in Civil Engineering at the University of Texas in Austin, and then earned a master's in Management at the London School of Economics and Political Science.
Jeremy Burchard is also a UTx alumnus, holding bachelor's degrees in both Radio-TV-Film-Video and Liberal Arts, according to his LinkedIn.
RootNote is among 13 startups of the latest cohort of Project Music Portfolio, which is the entrepreneurship and innovation program that operates in the Nashville Entrepreneur Center.
RootNote is the only member of the current cohort that is identified as being headquartered in Nashville.
Project Music does not currently operate an in-residence startup accelerator, as it did originally. Instead, after running a Portfolio pilot, it recently launched Portfolio program, drawing on lessons learned while operating the accelerator.
Since its inception in 2015, primary sponsorship for Project Music program has been provided by the Country Music Association (CMA). VNC
. Last edited 10:25am 11 April 2013
---