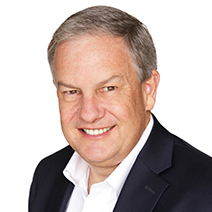 QUALDERM Partners LLC, the dermatology services company that acquires majority stakes in practices, has raised $31.8MM in capital from investors including funds affiliated with Cressey & Company and Apple Tree Partners.
The Brentwood-based company led by CEO Bill Southwick reported its raise Feb. 8. It was quietly chartered de novo in March 2015, according to state records online.
Southwick was not available for an interview this afternoon. This story will be updated, as warranted. QualDerm has three operating holdings with multiple sites, all in North Carolina.
The company typically acquires majority stakes in established practices, with minority interests retained by local physicians. Its package of practice support ranges from access to capital; plus, market assessments, healthIT, physician recruitment, facility design and sales and marketing services.
The QualDerm platform is designed to capitalize on market conditions, including on-going consolidation in the fragmented dermatology sector, driven by increasing concern about melanoma and the aging of the U.S. population, as well as by a shortage of physicians and services in many markets.
This week's filing named two Cressey executives, Nashville-based Ralph Davis and Chicago-based David Schuppan. Diane Daych and David McIntyre were named for New York-based Apple Tree Partners.
Derma is a hotspot: Though it exited the company in 2015, Cressey had in 2013 recapitalized Florida-based Gulf Coast Dermatology Group (GCD), which rebranded as Dermatology Solutions Group (DSG). DSG still concentrates on the Florida Panhandle and southern Alabama, whereas QualDerm is focused on the Southeast.
In addition, just a month ago Nashville- and Dallas-based Pharos Capital Group announced it was building a dermatology platform around newly acquired Dermatology and Med Spa, centered in the Washington, D.C. area.
In 2012, Boston-based Audax Group announced buying Florida-centered Advanced Dermatology and Cosmetic Surgery (ACDS), which has remained acquisitive and is regarded as the largest such U.S. group.
Wisconsin-based Forefront Dermatology is also a buyer, announcing last week its expansion into Pennsylvania, giving it 80 locations in 11 states. Forefront is sponsored by Los Angeles-based Varsity Healthcare Partners, a Healthcare-centric PE that says it works mainly with family-office investors.
Other sector entrants include Florida-centric Riverchase DCS (Prairie Capital), New Jersey-based DermOne (Westwind Investors), and Texas/MidWest-based Dermatology Associates (Candescent Partners), according to recent industry reports.
In addition to Southwick, Qualderm's filing included Gene Fleming, the company's chairman; Susan Brownie, its CFO; and Barry Leshin, M.D., founder of a QualDerm holding, The Skin Surgery Center in Winston-Salem.

Among their other credentials, Fleming is former Chairman and CEO of Cogent Healthcare, and Brownie is former CFO of Healthstream, CogentHMG and MyHealthDirect. Fleming was previously a director of PhyMed Healthcare Group.
His Linkedin profile also shows his service as a board member of Aspire Health, which was co-founded by former U.S. Sen. (TN) Bill Frist, M.D., himself is a Cressey partner. VNC
.
---