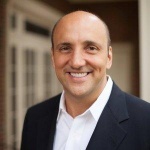 ROY DANO, founder and CEO of Brentwood-based Sports & Entertainment Advisory Group (SEAG), says he and other investors are likely to add to SEAG's portfolio of early-stage companies.
SEAG is keen to invest further in Sports, Media and Entertainment companies that have a shot at eventually generating $100MM or greater annual revenue, said Dano.
The company earlier this year completed raising $1.5MM in Series A funding for Sportsblog, itself, Dano confirmed. He said SEAG is backed in its acquisition efforts by private capital.
"We are a private closed fund at the moment. We may start another [fund] in the future to include outside investors, including some of the hundreds of pro athletes we work with. That is not an active initiative for 2014," Dano explained when asked about any further capital raises.
Dano confirmed that SEAG holds controlling interest in SportsBlog LLC, a content curator operating SportsBlog.com. He founded and registered that company in Tennessee in December 2013, about a week after forming SEAG, itself, according to state records online.
Dano, now 44, said he relocated to Nashville from New York in 2002, after selling a company he owned, mainly out of the desire he and his New England-born wife shared to relocate to a good place to raise their family, while pursuing business interests.
From its Nashville base, SEAG is well-positioned to tap into the legendary sports passion of the Southeast, leveraging that energy to develop sports-oriented ventures, said Dano. Recruiting more technology talent to the Nashville area remains vitally important, he said.
Before he turned his focus toward sports-media-entertainment, Dano and a partner seized an unrelated opportunity: He co-founded Iron Rail Group, which acquired rail-yard automation player Railcomm, based in Rochester, N.Y.; and, Colo Railroad Builders, based in the Chicago area. Boston-based Schooner Capital backs both Railcomm and Colo among its porfolio investments.
Dano's Iron Rail co-founder and current COO of the Chicago-based company is Frank Condurelis of Nashville.
SEAG investors hold majority interest in assets SEAG acquired from Brentwood-based School of the Legends (SOTL). SOTL was formed in 2010 by David Byerley, who aimed to connect NFL football players and fans, and produce online sports-training lessons, according to earlier reports.
The SEAG investor group also holds a minority stake in PlayTheDraft.com (FirstRoundExchange), the football player draft and trade fantasy market founded by former LaunchTN executives Eric Cromwell and Dan Schmisseur.
FantasyFundraising.com also has a minority investment from SEAG investors, said Dano, adding that that business is run by Wes Cain, who has also served SportsBlog.com and SOTL. The website enables fans to compete with some of their favorite athletes in fantasy football, with proceeds going to charity, minus a fee for the owners, said Dano.
In addition, startup AthleteNation.com has received SEAG investment of cash and some SOTL assets, Dano confirmed. The website allows athletes to submit videos of themselves actively engaged in their sports for review by expert coaches, and get personalized voice-over video feedback, in return.
Advisors to SEAG include attorneys Derek Hughey (Hughey Business Law) and Michael Mills with Harwell Howard Hyne Gabbart & Manner (H3GM), and accountants with LBMC, said Dano. The company banks with Regions.
Dano began his career in New York in 1993, taking a seat on the Bear Stearns emerging-markets trading desk. He subsequently worked the better part of three years in Warsaw, Poland, helping a Boston-based private-equity firm, White Eagle Industries, make acquisitions and helping companies "transition to Western management practices," he told VNC.
In the intervals between entrepreneurial stints, Dano has consulted to other businesses on development and other matters. Also, three years before his move here, he created New York-baed IT Communicators, which provided technical-documentation services to customers in the banking sector.
By the way: Byerley, the former SOTL owner, has apparently not left the field: He confirmed for VNC that earlier this year he registered the domain for ImInTheGame.com, a "sports-driven character coaching program" for athletes ages 7-18, and is looking toward a Spring 2015 debut.
It's "super-early" in the startup's development and too early to describe the closely held business in greater detail, said Byerley. VNC