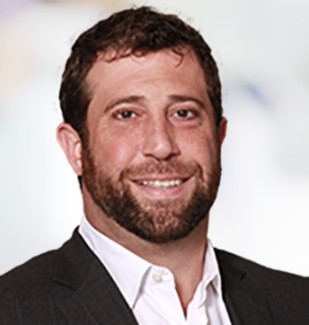 CHICAGO-based Shore Capital Partners, a microcap-oriented PE that has also been steadily growing its Nashville presence, today announced the closing of both its inaugural Industrial fund (Shore Capital Industrial Partners Fund I) and its Shore Capital Healthcare Partners Fund V.
The funds' combined raise is pegged by the company at north of $643MM.
Shore Capital filings with the SEC are here for IND Fund I and here for Healthcare Fund V.
The firm said in its press release today that it now has a combined total of over $6BN total assets under management (AUM) and interests in additional investment platforms to which Shore provides business and operational services, the company said.
Today's announced raise by the two new funds, plus funds previously reported by Crunchbase suggest the firm has raised a total of at least $2.3BN across at least 10 funds. This story will be updated as warranted.
Shore Capital has more than 130 members, with staff weighted toward Chicago, but with growing headcount in Music City.
Notably, the firm's Founder and Managing Partner, Justin Ishbia JD, is a member of the Vanderbilt University board of trustees, as well as an alumnus of Vanderbilt Law School (2004). Ishbia ranks among the world's billionaires, according to this Forbes ranking. Among other interests, he is reportedly the second-largest shareholder of the Phoenix Suns.
A year ago, Shore Capital hired Nashville-based John Murdock away from the Nashville Entrepreneur Center, assigning Murdock a strategic planning role. LinkedIn indicates there are at least 10 Shore Capital people based in Nashville, with the longest-tenured of those Shore Executive Partner Michael Burcham -- while focusing on strategy and talent for Shore Capital -- is also a serial healthcare entrepreneur, a former CEO of the Nashville Entrepreneur Center, an adjunct professor of entrepreneurship at Vanderbilt's Owen Graduate School of Management, and faculty director of Owen's Center for Entrepreneurship.
The new IND Fund I is led by Ishbia and the firm's IND Co-Heads of Industrials, John Sznewajs and Dan Spradling.
Ishbia was quoted in the release as saying, in part, that the results of the two funds' raises is proof of Shore Capital's "established ability to identify industry niches poised for growth."
The IND Fund I team is said to focus primarily on investing in aerospace and defense, building and facility services, transportation and logistics, environmental services, manufactured products/services, and industrial technology companies that have $5MM to $100MM in revenues.
IND Fund I originally targeted $150MM capital, and was oversubscribed, Shore said. The entire Industrials team is listed here.
In the release, IND Co-Head Sznewais said, in part, "The industrial sector is highly fragmented, and we believe it's a target-rich environment with strong growth potential... While the new fund represents Shore's formal entry into the industry, the team's prior experience investing in similar businesses will inform our approach and accelerate our ability to drive growth in new industrial investments."
With its original funding target $350MM and ultimately oversubscribed, HC Fund V focuses on microcap healthcare businesses generating $5mm TO $200mm revenue.
Fund V is also led by Founder and Managing Partner Ishbia, alongside Shore Founding Partners John Hennegan, Ryan Kelley and Mike Cooper, and Partners Don Pierce and Chris Mioton. The entire Healthcare team is listed here.
Fund V's Kelley was quoted today saying, "The healthcare industry has proven to be resilient throughout market cycles, and we believe there is ample opportunity to continue improving the patient, provider, and payor experience within the healthcare ecosystem... We are energized by the momentum we see in the market, and we are grateful to our partners who have entrusted our skilled team of investment and operational professionals to help take their businesses to the next level."
The release also said, "Commitments to both IND Fund I and HC Fund V came from the Firm's existing investors and select new limited partners, resulting in a diverse investor base comprised of university endowments, financial institutions, fund-of-funds and family offices. The partners of Shore have also committed capital to both funds."
Shore's website continues to emphasize not only the two sectors spotlighted today, but also industries including Food & Beverage, Real Estate and Business Services.
Since its founding in 2009, Shore Capital says it has grown its investment and operational support teams and invested in 56 unique platform companies. Shore's portfolio of companies represent an aggregated 1,500 locations and more than 31,000 employees.
Kirkland & Ellis LLP served as a legal advisor to Shore for the fundraising efforts. No placement agent was retained to support standing-up the new funds.
Today's Shore release was supported by staff of Edelman Smithfield, which is the NYC-based North America PR-services flagship of industry icon Daniel J. Edelman Holdings Inc.
See today's full Shore Capital press release here. VNC's previous coverage of Shore Capital here. Coverage of Justin Ishbia here. (###)
.last edited 0632 14 July 2023
---