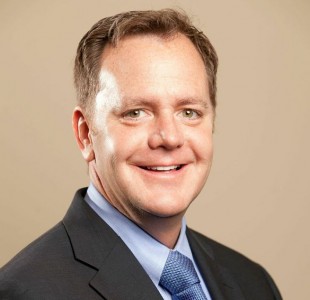 Update: Jan. 5, 2023: Silicon Ranch filed with the SEC for a $600MM raise, apparently still in process, and issued a press release here. Investors cited in the release include Manulife Investment Management; TD Asset Management Inc., on behalf of TD Greystone Infrastructure Fund; and Mountain Group Partners. Feb. 16, 2022: SR said the raised, which represented $775M new capital, had received necessary regulatory approvals. Release here. Jan. 6, 2022 - SR issued an update on its cumulative raises , with disclosure of an initial $400MM investment by Manulife, here. This story will be further updated, as warranted.-Editor.
SILICON RANCH CORPORATION, the utility-scale solar power producer based in Nashville, reported its recently completed a $838,386,381 capital raise, driving the nearly 12-year-old company's cumulative targets of outside equity raises since inception to at least $1,222,887,090.
The company was formed in 2010 by Matt Kisber, Reagan Farr and now-Founding Chairman Phil Bredesen, the latter a serial entrepreneur and former governor of Tennessee.
The company now has more than 100 employees and at least 150 power-production projects in at least 15 states that are, thus far, mainly in the Southeast and-or on the U.S. East and West coasts. In 2015, Silicon Ranch had perhaps 10 employees.
It recently made two other notable moves: It entered the Canadian market with a project in Edmonton, Alberta (release here); and, it made its first acquisition, targeting Nashville-based Clearloop, headquarters of which will be colocated with Silicon Ranch, in downtown Music City.
The Clearloop buy on undisclosed terms is said to accelerate expansion of Silicon Ranch's partnerships with corporations that seek to clean-up their supply chains and consistently achieve more tangible impact through their carbon-reduction and -avoidance efforts.
Silicon Ranch said in announcing the deal that the SR-Clearloop tie-up represents a "notable break" from traditional carbon offset practices.
Silicon Ranch has since 2018 been roughly 44%-owned by Royal Dutch Shell, the Anglo-Dutch multinational oil and gas company (soon to be known simply as Shell plc).
Shell's $217MM investment four years ago is understood to have come with rights for Shell to increase its share in Silicon Ranch, as early as this year (2022).
VNC has queried Silicon Ranch management regarding this and related issues. This story will be updated, as warranted.
Shell's investment in Silicon Ranch signaled the energy giant's return to the solar sector, which Shell had exited in 2006, as widely reported.
Shell's British rival, BP, made a similar reentry in 2018, investing in London-based Lightsource, which is widely viewed as a larger competitor to Silicon Ranch, in the U.S. and globally.
Silicon Ranch's latest SEC filing shows 32 investors participating in the latest round.
Persons associated with last week's SEC filing (here), which was made by CEO Farr, included in addition to Kisber and Bredesen:
CFO Michael Payne; General Counsel Richard Johnson; CCO Matt Beasley; COO Peter Candelaria; Mountain Group Partner Byron Smith; Shell Renewables' Stacy Eller; Shell's Louise Mooney; and, Jeff Mouland, of TD Asset Management, which acquired Greystone Managed Investments.

Two other Shell or former Shell executives who are not named in the SEC filing are shown on the Silicon Ranch Team webpage as current Silicon Ranch directors: Boris Schubert and Matt Press. Press's LinkedIn page indicates he is now with Brookfield Asset Management of Toronto.
Clearloop's Co-founders -- CEO Laura Zapata and COO Bob Corney -- remain with the company. Both founders served in the campaign for former Gov. Bredesen's bid to succeed U.S. Senator Bob Corker (R-Chattanooga). Corney was also a member of Gov. Bredesen's staff during Bredesen's two terms in that office.
Notes: Related material from the U.S. Energy Industry Administration is here. VNC

. last edited 0504 6 January 2021
---