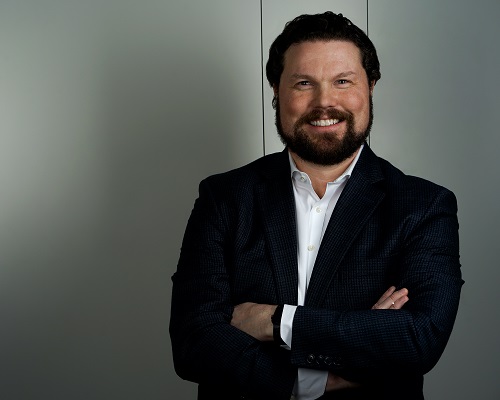 Updated 18 Feb 2020: SimplifyASC and investors Jumpstart Capital filed Feb. 14 on their $7MM raise. 2 Aug 2019: D/A filing upped raise to $3.8MM. May 30, 2019: SimplifyASC reported completing its $3.2MM Series A.-Ed.
BRENTWOOD-based SimplifyASC, the builder of a core healthtech enterprise platform for ambulatory surgery centers, is well past the midpoint in its $6MM Series A raise, CEO David Howerton confirmed for Venture Nashville.
Jumpstart Capital has invested approximately $2.75MM in the A-round, and JSCap Managing Partner Dave Vreeland holds a board chair. Related JSCap coverage here.
Howerton said total capital-in for the company that spun out of the former CSS|Ormed Health Technologies in 2015 is likely to total north of $7MM by end of summer.
No decisions have made with respect to timing or magnitude of a Series B raise, if any, Howerton said when asked. SEC filings here.
The company's revenue has thus far been mainly derived from its electronic health record (EHR) offering, which Simplify acquired from CSS|Ormed.
Its EHR has a roughly 15-year track record. The CEO did not disclose Simplify's revenue runrate, but said that the expanding platform has drawn interest from customers the team has long served within its base of about 130 surgery centers.
SimplifyASC's new practice-management solution has just emerged from its beta phase and has begun generating revenue.
The CEO said he believes the company's prospects are bright, because it offers an ASC-proven "Digital Patient Record" that eliminates much paperwork; and, because only about 30% of the nation's ambulatory surgery centers (ASCs) are supported by practice-management technology, which facilitates such functions as scheduling, billing and collections, and inventory, for example.
An October 2018 report on the ASC sector noted, in part, "There are more than 6,100 ASCs in the U.S.; and, as of 2016, 5,519 were Medicare-certified. Approximately 70% of ASCs are owned by independent physician groups. The top five industry leaders own less than 20% of ASC market share."
He said the company is establishing "people-forward" market positioning, and working to earn "share of mind" among nurses and other clinical staff, while also satisfying the more "tech-forward" priorities of surgeons and other physicians.
Howerton said its new branding will roll-out energetically in a couple of weeks, and it will reflect the weight the company assigns to building relationships in ways that take into account the values, motivations and lifestyles of those it seeks to support, throughout centers that use the platform.
A fine point: Among other components, the "dot" at the bottom of the "Y" in the Simplify brand signals the importance the company assigns to helping platform users bring information in coherent, dot-connecting and action-signaling ways. The dot, itself, will also be used to tie together content and message elements, when appropriate.

Howerton emphasized that the company continues to refine its EHR offering; has mapped further build or buy product-module offerings; and is aware of potential data analytics opportunities.
However, he was quick to add, the energies of the company and its board are now focused heavily on taking its current suite to market.
Formerly known as CyramedX, the company now has 38 FTE and is expects to add 10 to 20 sales, marketing and implementation staff during the next 12 months.
Asked about rivals, Howerton said he views his primary competitors in the ASC space as Alpharetta-based Surgical Information Systems (SIS); and, Healthcare Systems & Technologies, LLC (HST), based in the Bay Area.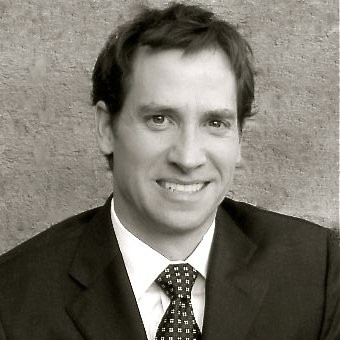 CRO Will Campbell
The CEO said the Simplify C-suite includes President and Chief Revenue Officer Will Campbell; Chief Operating Officer Michael Demere; and, CTO Norman Joseph. Joseph has served with this and predecessor companies 14 years.
JSC's Dave Vreeland
In addition to Howerton and Vreeland, the five-person Simplify board includes Joe Byrum (former chairman of CSS|Ormed), Scott Kolesar; and, Robert Henry, president and CEO of Pierian Biosciences in Franklin. No chairman has yet been designated.

VNC previously reported that at the time of the company's spinout, now Director Joe Byrum had controlling interest in the spinout company, initially dubbed CyraMedX. Byrum continues to be the largest single shareholder in SimplifyASC, said Howerton.
Today, SimplifyASC has 20 individual and institutional investors on its cap table. Together, management and board hold controlling interest.
Other investors cited in VNC's previous report included locals Crom Carmichael and Bo Bartholomew. Also: Joe Cook III, a managing director in Mountain Group Capital and its affiliates.
SimplifyASC's new website is schedule to debut by the end of this month at this web address. Its legacy website temporarily is here.
The company relies on outside advisors including Nashville-based Inflammo LLC (accounting, finance platform and outsourcing), as well as on attorneys with the Nashville office of Polsinelli PC; and, on commercial bankers with Iberiabank (Mobile, Ala.) and ServisFirst Bank Nashville.
SimplifyASC currently has no inhouse CFO nor a separate firm for accounting, taxes and audits, though such needs are periodically revisited, the CEO confirmed.
It has also retained Nashville-based Golden Spiral as its full-service agency for branding, PR, advertising, social media and related.
Howerton, a 44-year-old Nashville native, said he, his wife and their children reside in Davidson County.
Prior to SimplifyASC and CSS|Ormed, Howerton spent more than six years with Nashville-based StudioNow, during that company's growth, its sale to AOL and its later spin-back-out as an independent company.
Earlier still, he worked in consulting, management, operations and analyst slots with THG Management Group, eLabLink, Arthur Andersen Business Consulting, and HCT Investments.
More than a decade ago, he was a business analyst for then-Charleston, S.C.-based eLabLink. Its mission was to help provide Internet-based data communications links among physicians and laboratories, in order to eliminate paper from medical data management workflows.
He earned his MBA at the University of Tennessee Haslam School of Business, his bachelor's at Kenyon College, and his diploma at Nashville's Montgomery Bell Academy. His LinkedIn profile is here. VNC
. Last edited 0617 12 March 2019
---