Skoodat LLC in Chattanooga is seeking Nashville investors' support for an assault on education-technology markets.
Skoodat is leveraging the Force.com tech platform created by Salesforce.com and the burgeoning "Cloud computing" model to provide K-12 schools, districts, parents and other stakeholders what the company believes is unprecedented access to integrated data and data reports than can improve student learning.

Skoodat Founder-CEO Ken McElrath told VNC he has begun recruiting capital for a $3 million A round, and toward that end has met with a recent Nashville-based winner of a TNInvestco allocation, which he declined to identify, as well as with Sid Chambless, executive director of the Nashville Angel Network and manager of NCN's sidecar fund.

Skoodat's capital raise is being led, said McElrath, by Frank Pazera (below right), a partner in TechCFO, a CFO outsourcer.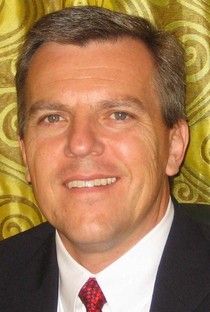 McElrath said his company has previously attracted $1.25 million from an Arizona-based Angel investor whom McElrath said does not want to be identified. McElrath said the same investor has committed to invest another $750,000 in Skoodat.



McElrath said the company has attracted broad interest from potential investors, largely as a result of word-of-mouth generated by such boosters as executives associated with InnovateHere, which is Chattanooga's incubator corridor, into which Skoodat recently moved. McElrath said it was InnovateHere leaders who introduced Skoodat to Nashville Capital Network and TNInvestco players.

In addition, pre-revenue Skoodat and its products have already gained national tech-sector recognition: Skoodat participated in the recent Force.com Forty Innovation Showcase, in which entrepreneurs present to Bay Area venture capitalists; and, KPMG and AlwaysOn, an online media site, named Skoodat "one of the top 100 private companies contributing to the renewed and continued prosperity of our country."

Skoodat says it now has an 11-person headcount, with many of those contractors residing in Western U.S. cities. In addition to McElrath, according to the company's website, the Skoodat management team includes executives with experience in education and-or technology.

Skoodat is actively recruiting developers who commit to moving to Chattanooga, McElrath said. He said the workforce will
be up to 30 persons, within 18 months, with all but regional sales-office staff living in the Chattanooga area.

McElrath stresses Skoodat can, among other things, link states' education agencies to the schools they monitor for perfomance. In the course of that, he said, Skoodat can obviate the need for states to build new data centers to handle accountability and performance data.

McElrath also said Skoodat is designed overcome the "silo" barriers that hobble most student-information systems - particularly, according to McElrath - the offerings of the company widely regarded as the category leader: Rancho Cordova, Calif.-based Pearson School Systems, which in 2006 bought Chancery Software and Chancery's then-dominant offerings.



A New York City-based Pearson media representative has not yet returned a VNC query placed this morning. This story will be updated, as warranted. Pearson online material indicates the company is addressing the silo problem with a number of initiatives, including 12-year-old PowerSchool, a PowerTeacher system, and Project Tapesty, which integrates curriculum and instruction elements.

McElrath contends PowerSchool is not a true Cloud-based offering, and is "not a platform and cannot be customized or extended...." He also says Skoodat is not sluggish in response to queries via the Web, which he says remains a problem with PowerSchool.

Addressing competition, McElrath acknowledged, "we could be viewed as a competitor to every software application in the

education space, because we could represent a threat to them (particularly the old client-server folks who know they have fallen behind). We can 'consume' other applications very rapidly on our platform. However, we prefer to view other education software companies as potential partners," and Skoodat offers to help those companies move their applications to Skoodat's Force.com platform.

Currently, most Skoodat spending is still on application development and outreach to stakeholders, and that will continue as the Skoodat team moves from the core platform - dubbed Skoodat Foundation - to develop applications that integrate curriculum and instruction frameworks, to allow easy tracking of performance against those requirements and standards. Proceeds from the forthcoming $3MM A-round would be mainly directed toward sales and marketing, McElrath said.

Skoodat is now operating live in Ivey Academy, Chattanooga's tuition-free public charter high school; and, Skoodat technology will soon go live in a school in the Bay Area, McElrath said.

McElrath says Skoodat gives teachers and others "a real time, live view of what's going on in a kid's life," for the first time.



Skoodat, he explained, has learned from "flaws" he insists are inherent in Chancery technology and from the strengths and weaknesses of models produced by the Schools Interoperability Framework Association (SIFA). Formed in 1997, federally supported SIFA aims to create standards that would ensure interoperability among schools' education software applications, which are too often bolted-on to districts' disparate information systems.

Prior to launching Skoodat, McElrath said he founded CAZABBA, Inc., a creative and technology services firm. Earlier, he was vice president for RetailersMarketXchange (RMX), a startup near San Francisco funded by Chevron, Oracle, Phillip Morris and McLane Company. He also led marketing for the $1.2 billion systems-integration division of MicroAge, Inc.

Entrepreneur, education advocate, author, artist - today, 48-year-old McElrath wears a number of hats. He earned bachelor's degrees in art and in teaching from Grand Canyon University, a mainly online institution, based in Phoenix; and, his master's in fine arts from the Academy of Art University, San Francisco. He is an adjunct professor in communication design at Covenant College, Lookout Mountain.

A 48-year-old native of Hershey, Pa., McElrath explained he has known his current Angel about 25 years, and his wife, Donna, taught in an Arizona school the Angel helped found. Donna McElrath is now Skoodat's office manager.

Explaining the origins of the company's name, McElrath told VNC, "...it is a contraction of 'school data.' 'Skoo' is also a contraction for 'It's cool.'

"My goal," he continued, "was to keep it to one word with two syllables or less, make it unique enough that we could reserve a URL, and of course, that it would be memorable and speak to what we are about." ♦
Related Articles